Starting your coffee shop is an exciting endeavor that can be financially rewarding. However, there are a few essential tools you will need to acquire to set yourself up for success.
There are 11 essential tools you will need to open your coffee shop.
The most essential tools you will need to start a coffee shop are a commercial-grade grinder, a commercial automatic drip coffee maker, a commercial espresso machine, industrial refrigerators & freezers, a commercial security system, and a POS system. Other essential items your coffee shop will need include: storage containers, shelving, Wi-Fi routers, industrial ovens and toasters, and commercial-grade blenders.
Commercial Grinders
The first step to making great coffee is grinding the beans. If you are selling a lot of coffee, this means that either you or your employees will be grinding a lot of coffee beans. To do this efficiently, you will need to get a commercial-grade coffee grinder.
Commercial-grade coffee grinders require more power than traditional grinders. This is why they are rated around 120 volts. They can grind up to three and a half pounds of coffee beans at once. Prices generally range from $599 – $1,800 on restaurant equipment websites such as Webstaurant Store.
Commercial Automatic Drip Coffee Makers
Once you have finished grinding your beans, it's time to brew the coffee. To brew that perfect cup of coffee that will have your customers coming back for more, you are going to need to purchase a few commercial automatic coffee makers. These can be found in many different styles from many different manufacturers.
While they may initially be more expensive, double coffee makers can double the amount of coffee you are brewing. The more coffee you brew, the more coffee you can sell. These can also help those long lines from accumulating, keeping both customers and employees happy.
Commercial Espresso Makers
As a coffee shop owner, you will want to provide your customers with the coffee experience of their choice, which might include espresso. Per the website Nespresso, espresso is a much finer powder than regular coffee and usually brews within 30 seconds. This combination of unique grinding and brewing methods results in a dark, bold taste enjoyed by coffee drinkers throughout the world.
Espresso requires a machine that completely differs from a standard coffee grinder. This makes having an espresso machine an absolute necessity for your coffee shop. A list of the 9 best commercial-grade espresso machines can be found here, along with pricing information.
Industrial Refrigeration
Many of the coffee-based beverages you will be serving are going to be made with various creams, kinds of milk, and other milk substitutes. These products need to be kept cold, which makes a refrigeration unit an indispensable piece of equipment for your coffee shop. The most common type of commercial refrigerators is the reach-in style that can be found on restaurant supply websites like this.
Industrial refrigeration units are usually made of stainless steel and are normally upright models with a freezer attached to the unit. You may also want to consider a small, glass door reach-in cooler to stock pre-packaged foods and drinks.
Commercial Security System
Your coffee shop is something you have put your heart and soul into making. Anything you care that deeply about is worth protecting. A good security system will protect your investment and provide you with peace of mind.
Commercial security systems are usually composed of a system of cameras and motion sensors used in combination with monitoring and support provided by the security company. Most security companies provide professional installation and have 24-hour monitoring. Finding the security company that is the right fit for your business can be a little time-consuming, but your peace of mind is worth it.
More equipment tips HERE.
POS (Point Of Sale) System
While you are busy ensuring your customers have a great experience in your shop, your employees will need an efficient way to process payments. This is where having a good POS (Point Of Sale) system is essential to your business. Much more efficient than the traditional cash register, POS systems can allow you to run your business more efficiently.
According to Square, these systems allow employees to process many different forms of payments as well as monitor sales through a combination of interacting hardware and software. POS Systems are available in many sizes and configurations to accommodate any business from the smallest coffee shop to a national franchise.
Storage
While not as glamorous or exciting as other equipment or tools you will need for your coffee shop, storage containers are essential to your business. Whether you choose to go with rugged plastic or glass canisters, you will need to purchase several storage containers to keep items fresh and readily available.
Luckily, these items are fairly inexpensive and can be purchased anywhere from Target or Walmart to online and retail restaurant supply stores. They are also available in a wide variety of colors, sizes, shapes, and styles ranging from classic and conventional to contemporary and modern.
Shelving
Now that you have purchased your storage containers, you are going to need somewhere to put them. The right shelving can provide you with an elegant and simple solution to keep those storage containers out of the way, yet within reach of your employees. Shelving can also afford you the opportunity to display other items such as art or additional food or beverage items, allowing you to maximize both your space and your profit.
Shelving comes in a wide variety of colors and finishes and can be purchased from hardware stores such as Lowes or Home Depot. Although purchasing shelving can be an easy task, it would be advisable to hire a professional when it comes to installation. This can ensure the safety of your employees and your customers, and provide you with years of dependable service.
Wi-Fi Routers
As many devices are becoming more portable, people are taking their laptops and tablets with them wherever they go. This includes your coffee shop. You are going to have to purchase at least one Wi-Fi router to keep your customers connected and happy.
Wi-Fi routers take a wired internet connection and convert it to a wireless internet experience. They are available in many different sizes and speeds. If you are unsure of which model or brand to buy, PC Mag has compiled a list of the best wireless routers available now. This should make your task a little less daunting.
Industrial Ovens and Toasters
While sipping on their coffee, your customers may find themselves wanting a snack. What goes better with a piping hot cup of coffee than a warm and flaky pastry? You can satisfy their cravings and maximize your sales by having an industrial oven and/or a toaster in your coffee shop.
Commercial toasters come in either a single or a double-stacked unit. According to Webstaurant Store, the single-stacked units are priced starting around $349, while the double-stacked units can cost upwards of $750. It would be advisable to consult a professional when making this purchase, as they can usually advise you on the correct toaster oven unit for your coffee shop.
Commercial – Grade Blenders
Most coffee shops take pride in serving a variety of coffee and coffee-based beverages. These include drinks such as frappes, which are blended coffee drinks usually served cold. To make frappes, as well as a few other requests your customers may have, you will need to purchase a commercial-grade blender for your coffee shop.
Choosing the perfect commercial blender for your coffee shop may prove to be a bit confusing at first. What size do you need? Which is the best brand? Rest assured that there commercial blenders of all shapes, brands, colors, and sizes from which to choose. Lists such as this will hopefully sort out any confusion and pair the perfect commercial blender with your coffee shop.
Now that you have a list of essential tools you will need for your coffee shop, it's time to make those dreams come true by opening your very own coffee shop.
Frequently Asked Questions
Can you purchase any of these essential tools as a package deal?
The short answer is yes. However, there are several different packages available to start your coffee shop. These range from basic coffee and espresso packages for a low-volume coffee shop to a more complete coffee house starter package. Many of these packages can be found here.
Am I able to use the depreciation of my equipment as a tax deduction?
This answer depends entirely on the cost of the equipment you purchase. According to this article, any equipment which costs under $5,000 can be used as a one-time deduction. The depreciation on equipment costing over $5,000 can be used as an annual tax deduction. For example, if you purchase an industrial refrigeration unit that costs $10,000 you plan to use the unit for at least 10 years, You can use the depreciation cost of $1,000 per year as a tax deduction.
To learn more on how to start your own coffee shop checkout my startup documents here
Please note: This blog post is for educational purposes only and does not constitute legal advice. Please consult a legal expert to address your specific needs.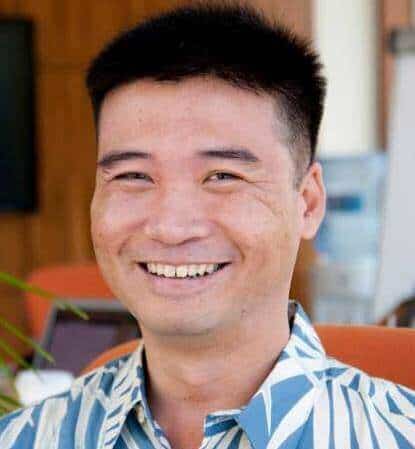 Hi! I'm Shawn Chun
My adventure in coffee began when I first launched my first coffee shop back in the early 2000s. I had to figure out so many things on my own and to make it worse within 2 years of opening two large corporate coffee chains moved in just blocks away from me!
As I saw smaller and even some larger coffee shops in the neighborhood slowly lose customers to these giant coffee chains and slowly close up shop, I knew that I had to start getting creative…or go out of business.
I (like you may be) knew the coffee industry well. I could make the best latte art around and the foam on my caps was the fluffiest you have ever seen. I even had the best state-of-the-art 2 group digital Nuova Simonelli machine money could buy. But I knew that these things alone would not be enough to lure customers away from the name brand established coffee shops.
Eventually, through lots of trial and error as well as perseverance and creativity I did find a way to not only survive but also thrive in the coffee/espresso industry even while those corporate coffee chains stayed put. During those years I learned to adapt and always faced new challenges. It was not always easy, however, in the end, I was the sole survivor independent coffee shop within a 10-mile radius of my location. Just two corporate coffee chains and I were left after that year. All told the corporate coffee chains took down over 15 small independent coffee shops and kiosks and I was the last one standing and thriving.
Along the years I meet others with the same passion for coffee and I quickly learned that it is not only "how good a barista is" that makes a coffee shop successful, but the business side of coffee as well.
Hence why I started this website you are on now. To provide the tools and resources for up and coming coffee shop owners to gain that vital insight and knowledge on how to start a coffee shop successfully.
Stick around, browse through my helpful blog and resources and enjoy your stay! With lots of LATTE LOVE!
Shawn