Coffee is the most popular beverage in the world. Logic could say that going into the coffee business is a guaranteed success, with the entire populace consuming over 400 billion cups in a year. While it's definitely possible to open an exponentially lucrative coffee shop, it doesn't come at little effort. Coffee shops are in high competition with one another, striving for the business of the coffee drinker. The following article will explain how a coffee shop can make some money by setting itself apart from its competition.
A coffee shop makes money by building a strong brand known for its high-quality product and customer experience. Success in meeting these criteria comes by paying attention to customer needs, employee requests, and business management duties.
In order to make money running a coffee shop, you need to:
Find your niche
The competition for owning a coffee shop is highly over saturated and not always a guaranteed success. Finding what sets your coffee shop apart from the others will help you find your niche market; meeting the specific needs of your coffee loving customer.
Build your brand
Establishing a successful coffee shop takes more than serving up a fine cup of coffee. Any business that wants to make money must first establish a solid brand before they can sell their product. Your brand tells your customer the message of who you are.
Decide: takeaway or sit down?
When it comes to running a coffee shop, it's important to know if you want to focus on a clientele who will take their Joe to go, or sit and sip for a while. Each method can have its pros and cons; it's your attention to this detail that will make it run seamlessly.
Use relationship marketing
Reaching your potential customer requires going beyond your average advertising campaign. Coffee shop owners need a creative strategy to beat out competition. Marketing is all about building relationships, making your customers feel welcome.
Provide care, attention, and engagement
A little attention goes a long way. Extending the utmost service to your patrons is a sure way to see that they keep coming back. Paying attention to their individual needs and engaging with them more personally makes your coffee shop feel as close as home.
Run your coffee shop like a leader
As a coffee shop owner, your success is determined by how your coffee shop is run. Happiness belongs to more than the customer. Show flexibility with your employees and they will work hard for you. Analyze ordering habits to cut cost and increase margins.
Reach out to the community
As a coffee shop, presence is key within the community. Donate to local charities; get a booth at neighborhood festivals, art walks, and farmer's markets. Cater meetings for businesses nearby. Making time for the community can increase profit potential.
Making money in a coffee shop is an achievable conquest when taken with serious pride. Not to say it can't be a bit of fun, as well. A coffee shop requires passion and love for coffee, since it brings along with it the power to influence and bring life to another person's day. The key to making money in your café is with a clear message of your brand, letting your prospects know you love coffee just as much as they do.
Let's explore this further…

The potency of your brand is just as important as the espresso you brew.
People have relied upon the sweet savor of coffee to wake them up and conquer, for hundreds of years. Coffee requires no salesperson to do its convincing. A coffee shop, on the other hand, is in high competition with every other shop located within a very short distance. The deciding factor that makes a customer choose your shop over the others is going to be a crucial element in determining how much money your shop is going to make. Building a strong brand gives authority to your credibility as a quality coffee shop, validating your customer for making you their top choice.
Create a profitable niche.
Determining the element that sets you apart from every other coffee destination is going to be the foundation of your niche. Perhaps what sets you apart isn't so much the variety in flavor of coffee as it is the variety in flavor of people that frequent your shop. It could be your dedication to the community through purchase of local goods or the unique display of art by local talent. There's something special about your shop, and this detail will be what makes your niche most profitable. Ideas to create your niche are:
Roasting your own coffee beans – Roasting your own coffee beans can give your coffee its own distinct flavor, as well as save you money through cost of outsourcing. Roasting your own beans gives you full access to the science behind the brew, gaining you knowledge on what qualities taste best.
Product offers and premium drinks – Coupling an exceptional blend of coffee with a world-class treat can be the most valuable add on that will compound into exponential profits. Product offers and premium drinks can target an exclusive crowd, ensuring your niche has minimal competition.
Limiting your variety – Limiting your variety of flavors to a select few allows you to focus on producing the highest quality version of your most popular options. Fewer options to choose from also helps your customer make easier decisions, as well as simplify the management and cost of goods.
Increase your customer volume to increase your profits.
There are two different types of customers that frequent a coffee shop:
Those in a hurry, needing their morning motivation in the form of their favorite espresso-based drink, ready in less than 60 seconds from the moment they ordered to the time it's ready, so they can jump back in their car and beat the morning traffic.

Those who are easy like a Sunday morning, casually making small talk with the barista, with plans to spend the next two hours sipping coffee in the corner of your shop, reading a book or browsing their phone using your free WiFi connection.
It's possible for your coffee shop to serve both of these customers; however, you have to pay close attention to make it run seamlessly. Knowing which customer you are serving is crucial to their satisfaction of experience in your coffee shop.
Making small talk with the person in a rush is not going to be considered great customer service. Yet, neglecting to bring a little warmth to the transaction of the customer about to invest two hours of his life, in your shop, is not very welcoming. A few options to ensure your customers' experience is top-notch:
Create an express ordering line – designate a checkout area exclusive to quick orders, so you can get your customer in a rush, in and out, in minutes. If you offer food at your coffee shop, this can be a particularly helpful solution, exclusive to those who aren't placing longer food orders.
Invest in a virtual barista – mobile apps that allow online orders through a virtual barista can be valuable to making sure your customer's timely needs are being considered. Using the latest AI technology is a resourceful tool that can leverage many benefits in creating a desirable experience.
Hire friendly personalities – hiring the type of people who have skills with reading others' energy can be a critical aspect of success for a coffee shop. People who can cater to the shifts in different customer demands will provide a better experience for each customer, assuring they'll come back.
The better overall experience your customer has is going to increase the potential that they'll return to your shop again. Increasing your customer volume will naturally increase your profits. If a customer who's in a hurry has to wait too long for their coffee, chances are they won't be back for more. The same goes for the customer who feels they mean nothing more to you, than a simple transaction. Keep in mind: You can sell more coffee to more takeaway customers than to those who sit for two hours, sipping their java and utilizing your free resources.
This doesn't mean you should only focus on the takeaway customer vs. those who choose to stay a while. Making money in a coffee shop is influenced by the relationships that are built. Running a coffee shop is very similar to building any kind of relationship. Every coffee lover knows the advantage one has when they know how the other takes their coffee! The same goes for the coffee owner and his frequent patron. Rewarding loyalty is an effective approach at building these bonds. Some other examples can include:
Offer discounts to those you see often – Use your coffee owner status as leverage to discount frequent customers, making people feel like they just walked into the kitchen of their friend, to get their cup of Joe. This type of bond will set you apart of any chain of coffee down the road.
Engage with your customers offline – Use of social media allows you to create a more personalized approach, offering a different perspective of your coffee shop than would be available to an ordinary patron. Generate marketing campaigns that reach your customers on a more individualized level.
Make your coffee shop transparent through the use of video – Take your customers behind the scenes of your coffee shop with compelling video. Videos can give an intimate glimpse into the realities of the coffee business, bringing a personal touch that others can relate to; building trust and loyalty.
Creating a feeling of care, attention, and engagement opens up pathways for any coffee lover to find loyalty for your coffee shop. Word of mouth and reputation weigh in far more influence on the outcome of your success than any fancy flavor of blended cappuccino delight; and this reputation doesn't end with the customer. The way you run your coffee shop has great importance of influence over how much money you'll make. This includes how you treat employees and you efficiency of managing business duties.
Happiness is served in a cup of coffee. While owning a coffee shop can bring many cups of joy to people that enter their doors, some of the most important people to satisfy are going to be your employees. Employees are an extension of you, and are going to be the face behind the counter, concocting up espresso magic for your customer. When your employees are treated with respect, they tend to treat your customer with respect too.
Investing time to analyze customer trends and ordering habits can also be quite beneficial when it comes to managing a coffee shop. Watching for frequent orders on popular products and cutting costs for items only used on occasion can prevent overspending, as well as simplify the process of handling too many items in inventory. Increasing margins over time can also compound extra profits. Some tips to keep order of your coffee shop:
Flexibility with employees – Being flexible with employees can have drastic results on the success of a coffee shop. Keep an open mind to their scheduling needs and allowing staff to switch schedules amongst each other. This permission can create a consistent and healthy working atmosphere.
Open a line of communication – Providing a safe place for your employees to talk to you will contribute to your coffee shop's success. Asking your baristas, waiters, waitresses and other staff members about ideas and strategies that can make their job and customer service abilities more effective.
Analyze behavioral habits – Observe ordering habits to cut extra cost on items used sparingly and to ensure a steady supply of popular products. Increase margins with premium drinks and additional add on options. Maintaining a steady flow of inventory is well worth your time.
Efficiency is vital to the thriving of any coffee shop. Developing strong business practice, showing compassion to employees, and managing your inventory is a powerful strategy to run a coffee shop like a leader. These small acts over time compound into creating the dynamic your customer will feel each time they enter your shop. When a business is filled with happy, satisfied people, it attracts more happy customers into it.
There's no doubting the significant role a coffee shop plays within its community. No matter what people have to face within their day, it's this savory cup of magic that makes what seemed impossible, possible. When you bring your passion and love for coffee to your shop, you create a standard of quality that extends to each person who comes through your doors. There is a lot of money that can be made with a coffee shop. There's even more joy that can be made from the quality brew and service you can provide.
Frequently Asked Questions
How much money does it take to open a coffee shop?
It typically takes around $50,000 and $250,000 to open a coffee shop. The price will vary depending on size, location, services, and equipment. The money will need to be spent on rent, inventory, supplies, insurance, cost of goods, and labor.
How many coffees are sold in a coffee shop per day?
On average, 250 espresso cups of coffee are made daily, with 500 cups being outstanding. This answer can vary depending on several unique factors such as the location of the shop and the number of baristas scheduled at one time.
To learn more on how to start your own coffee shop checkout my startup documents here
Please note: This blog post is for educational purposes only and does not constitute legal advice. Please consult a legal expert to address your specific needs.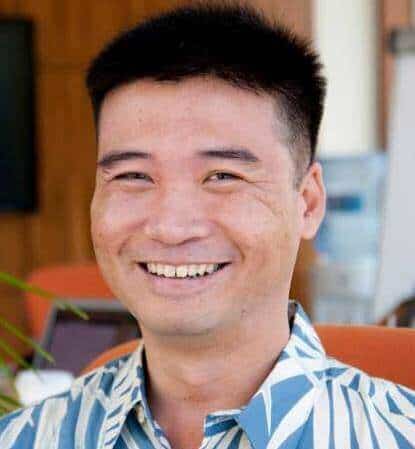 Hi! I'm Shawn Chun
My adventure in coffee began when I first launched my first coffee shop back in the early 2000s. I had to figure out so many things on my own and to make it worse within 2 years of opening two large corporate coffee chains moved in just blocks away from me!
As I saw smaller and even some larger coffee shops in the neighborhood slowly lose customers to these giant coffee chains and slowly close up shop, I knew that I had to start getting creative…or go out of business.
I (like you may be) knew the coffee industry well. I could make the best latte art around and the foam on my caps was the fluffiest you have ever seen. I even had the best state-of-the-art 2 group digital Nuova Simonelli machine money could buy. But I knew that these things alone would not be enough to lure customers away from the name brand established coffee shops.
Eventually, through lots of trial and error as well as perseverance and creativity I did find a way to not only survive but also thrive in the coffee/espresso industry even while those corporate coffee chains stayed put. During those years I learned to adapt and always faced new challenges. It was not always easy, however, in the end, I was the sole survivor independent coffee shop within a 10-mile radius of my location. Just two corporate coffee chains and I were left after that year. All told the corporate coffee chains took down over 15 small independent coffee shops and kiosks and I was the last one standing and thriving.
Along the years I meet others with the same passion for coffee and I quickly learned that it is not only "how good a barista is" that makes a coffee shop successful, but the business side of coffee as well.
Hence why I started this website you are on now. To provide the tools and resources for up and coming coffee shop owners to gain that vital insight and knowledge on how to start a coffee shop successfully.
Stick around, browse through my helpful blog and resources and enjoy your stay! With lots of LATTE LOVE!
Shawn