Opening a new coffee shop is an experience that requires a significant amount of work, dedication, and time. The question remains, however, how long does it take to open a coffee shop?
On average, it will take between 12 and 18 months from the idea stage until you are able to officially open up your coffee shop for business. A timeline specific to your business will depend on a few factors, including:
How much help you are going to have throughout the process
How familiar you are with the legal aspect of opening a new business
The amount of time you can dedicate to your coffee shop
Your knowledge of the coffee industry
How much help you are going to have throughout the process
Opening a coffee shop is not an easy process to undertake, as it requires lots of dedication, work, and time to complete.
As such, the number of people you have helping you   operate through the process will decide how long it will take for you to open up your coffee shop to the public.
The process is long and difficult, so finding someone to help you through it can be a major blessing when it comes to handling the workload.
How many people should you have helping you through the process?
While having lots of people helping you through the process would be beneficial, you definitely should be considering the experience of those you are hiring above everything else.
You want to keep numbers fairly low to maximize communication. If you have 10 people working trying to get everything around, you may run into issues with everyone not being on the same page as to where you are in the process.
That being said, the ideal number of individuals to have helping you through the process is 2 or 3 well informed, experienced individuals.
With a team of 3 or 4 experienced individuals, including yourself, you may be able to complete the process and open your doors in less than a year!
How familiar you are with the legal aspect of opening a coffee shop
Opening a coffee shop has a major legal aspect to it that you may not realize.
Technically, a coffee shop is considered a restaurant and thus must meet the legal regulations that a regular restaurant does.
Being familiar with the legal aspect that a coffee shop requires can speed the entire process up significantly.
Legal requirements for a coffee shop
The first thing you will need to operate a coffee shop is to obtain a food service license. In most states, the test can be completed in only a couple of hours.
If you happen to be familiar with food service, then you can save yourself the time of having to take the course accompanying the test.
Secondly, you will need to receive a sales tax license, which can take up to a couple of weeks to receive.
Next, the thing that can save you time if you have experience with it is meeting all health code requirements.
Knowing what your shop will need to look and be like to pass a health inspection can save you plenty of time in the way that you don't need to research the requirements nor do you have to worry about failing and waiting for another inspection to be allowed to open.
Being familiar with this information, especially the health code laws in your area, can greatly speed up your opening process, oftentimes by a month or so.
What should you do if you aren't very familiar with these legal aspects?
If you aren't very familiar with the legal aspects of opening a coffee shop, the best thing to do may be to hire someone who is.
Adding someone to your team who is very familiar with the legalities of opening a coffee shop can greatly increase how smoothly the process runs and thus how long it will take to effectively open a new coffee shop.
Having someone on your team who can speed up this process may end up saving you upwards of a month or two of total time, because not only are they making sure the legal process is done quickly, but they are also allowing you to focus on other aspects of your business.
The amount of time you can dedicate to your future coffee shop
Designing and creating a coffee shop is a long process that requires a lot of dedication.
As such, the amount of time it will take before you can officially open the doors to your shop will be influenced by how much time you can dedicate consistently to this process.
If you are someone who can take a year off from working and dedicate 40 hours a week to the process, chances are you're going to be able to finish the process in about a year at most.
On the other hand, if you have to continue working a full-time job while you are completing the process, it might take you upwards of 18 to 24 months before you can open the doors to your future coffee shop.
All in all, the amount of time you can spend working on the plan for your coffee shop in a week will play a part in deciding how long it will be before you can open your doors. The work needs to be done, and if you have more time in your day, you can finish the work sooner.
Your knowledge of the coffee industry
The amount of knowledge that you have about the coffee industry can greatly affect how quickly you are able to establish your shop.
When designing and establishing a coffee shop, there are plenty of things that need to be done before it can open.
These include things such as sourcing suppliers, figuring out which coffee products to offer, surveying the local market, and creating a marketing campaign to help the shop when it does officially open.
All of which can be done more quickly and efficiently by someone one has experience in the world of coffee.
For example, someone who has been in the world of coffee previously likely already has connections to suppliers in the area, or at the very least, knows how to find them.
This can speed up the process of opening up a coffee shop greatly, possibly knocking off months of time for the final deadline.
What should you do if you don't have this experience but still want to speed up the process?
You always have the opportunity to spend time researching these aspects of opening a coffee shop, which may save you a small amount of time in the long run.
However, if you are looking to significantly speed up the process, you can hire a business consultant who has lots of experience in this particular field.
By hiring someone with this experience instead of attempting to complete the process yourself, you can save yourself a significant amount of time.
Of course, you also have to be willing to spend the money required to hire a professional to complete this work for you.
As such, it's important to consider whether the time you will be saving will be worth the cost of a professional.
Frequently Asked Questions
How long does it take before you start to start making a profit?
When starting a new business, you always have to be prepared to not make a profit right away.
Starting a coffee shop is no different, as it will generally take at least a year before you start to make a profit in your coffee shop.
That being said, there are ways to save money, and thus decrease your costs and ensure that you will make a profit sooner than you had originally anticipated.

Ways to cut down cost
● Buying in bulk
● Utilizing the internet for free or inexpensive marketing
● Keep staff numbers low
● Shop around for products to ensure a low price
● Keep products simple and inexpensive to make
By utilizing all of these tactics to keep costs low, you can ensure that you keep your profit margins high and hopefully, make a profit sooner than you were expecting.


To learn more about how much capital investment needed to start a coffee shop, click here.
What are the start-up costs like for a coffee shop?
On average, it will cost you between $200,000 and $375,000 to start up a sit down coffee shop.
This cost incorporates the price for the physical location, the machinery required to create all the products, the necessary decorations, the costs of hiring staff, the cost for advertisements, and any other possible start up costs you could think of.
Of course, very few people are going to be able to cover the full cost of opening a coffee shop out of their own profit.
As a result, most of those who are looking to open a coffee shop have to look for other funding sources.

Possible funding sources
● Bank loans
● Local investors
● Crowdfunding
● Credit union loans

All of these sources of funding have their own benefits and drawbacks that come along with them.

Thus, it's important to do proper research and decide which type of funding is best for you before you choose one or the other.
To learn more on how to start your own coffee shop checkout my startup documents here
Please note: This blog post is for educational purposes only and does not constitute legal advice. Please consult a legal expert to address your specific needs.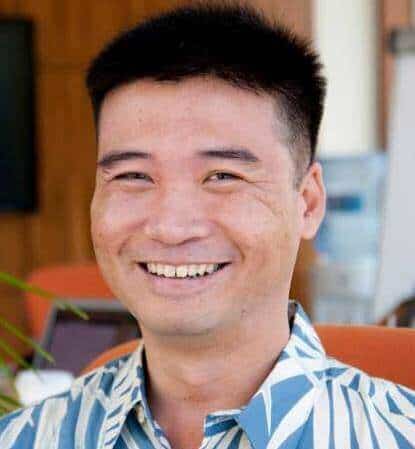 Hi! I'm Shawn Chun
My adventure in coffee began when I first launched my first coffee shop back in the early 2000s. I had to figure out so many things on my own and to make it worse within 2 years of opening two large corporate coffee chains moved in just blocks away from me!
As I saw smaller and even some larger coffee shops in the neighborhood slowly lose customers to these giant coffee chains and slowly close up shop, I knew that I had to start getting creative…or go out of business.
I (like you may be) knew the coffee industry well. I could make the best latte art around and the foam on my caps was the fluffiest you have ever seen. I even had the best state-of-the-art 2 group digital Nuova Simonelli machine money could buy. But I knew that these things alone would not be enough to lure customers away from the name brand established coffee shops.
Eventually, through lots of trial and error as well as perseverance and creativity I did find a way to not only survive but also thrive in the coffee/espresso industry even while those corporate coffee chains stayed put. During those years I learned to adapt and always faced new challenges. It was not always easy, however, in the end, I was the sole survivor independent coffee shop within a 10-mile radius of my location. Just two corporate coffee chains and I were left after that year. All told the corporate coffee chains took down over 15 small independent coffee shops and kiosks and I was the last one standing and thriving.
Along the years I meet others with the same passion for coffee and I quickly learned that it is not only "how good a barista is" that makes a coffee shop successful, but the business side of coffee as well.
Hence why I started this website you are on now. To provide the tools and resources for up and coming coffee shop owners to gain that vital insight and knowledge on how to start a coffee shop successfully.
Stick around, browse through my helpful blog and resources and enjoy your stay! With lots of LATTE LOVE!
Shawn