If you have decided to start a small coffee shop, the first thing you want to know is how much money you'll need. Most people find this aspect quite daunting. However, with a thorough business plan, you can have an estimate that is close to being accurate. By having an idea of your start-up costs, you can work with a focus on getting funding for your business.
Opening a small coffee shop costs between $40,000 and $200,000 in start-up costs. This includes equipment, supplies, labor, marketing, legal costs, licenses, and insurance. Note that this is not a one size fits all range for everyone. There are a number of factors that determine your start-up costs:
Type of coffee shop
Licenses and insurance
Equipment and supplies
Number of employees
Marketing
Type of coffee shop
The first thing that will determine how much you'll need to start a small coffee shop is the type of coffee shop you want to start. Will it be a drive-thru coffee business or a typical coffee shop with seating? A drive-thru coffee shop will not cost as much as a coffee shop with seating.
The type of coffee shop you decide on will determine your overall concept. It will also dictate things like the cost of interior decorations, cost of furniture, and lease costs.
For unique business ideas for a coffee shop, click here.
Licenses and insurance
You'll need to get licenses and buy insurance policies for your coffee shop to be fully legal. Licenses vary by location and therefore, their costs too. Here are some licenses you may be required to get:
Business license: The type of business license you'll need depends on your business entity- whether it's a sole proprietorship or a Limited Liability Company (LLC). For an LLC, you'll be required to get an Article of Organization.
Employer Identity License (EIN): An EIN acts like a social security number for your business. It serves as tax identification and is issued by the IRS.
Certificate of Occupancy: This is a building permit for the build-out process of your coffee shop. This directly involves the city council which carries out various inspections. They may also work with your engineer, architect, and other workers to get approval from the health and fire department.
It is advisable to do this before paying for the lease. This will help you verify that the space is appropriate for your coffee shop before making any commitments.
Food Service License: The health department in your locality will issue this license to permit you to serve food and drinks to the public. They'll also carry out periodic inspections for you to keep this license.
Pricing of your coffee shop insurance depends on the type of policy you opt for, the liabilities you are likely to face in running your coffee shop, the total value of your equipment, the general size of your coffee shop, and other factors that are peculiar to your business.
Equipment and Supplies.
Coffee shop equipment is different from what you use in making your usual cup of morning coffee at home. They are usually quite expensive and can cost from $10,000 upward.
It is advisable to start by purchasing equipment that is absolutely important. Examples are an espresso machine, a water filtration system, a commercial coffee grinder, and drip coffee maker.
You also need to include an initial batch of supplies in your start-up costs. These include condiments like coffee beans, cups, milk, sugar, and other consumables like napkins, soap, bleach, towels, and paper bags.
Number of employees
Your staff size determines how much you'll spend on labor costs. This includes salaries, benefits, payroll costs and taxes, workers' compensation, and payroll processing costs.
Ideally, labor costs should not be more than 35% of your projected sales.
Marketing.
Advertising costs can be easily regulated using effective channels that are not expensive. With the right strategy, you can spend only 3% of your budget on marketing and get great results.
Social media and word-of-mouth marketing are cost-effective ways of creating awareness about your coffee shop.
Personal expenses and running costs
If you'll be running your coffee shop full time, you'll need some money to tide yourself and family over till you start making profits. Including this in your start-up costs is a good way to cushion the effects of starting a new business.
Also, factor in running costs for at least six months. Many business owners go out of business because they've run out of money. Making plans for the period before you start to make profits will help you avoid this pitfall.
Raising funds for your coffee shop.
There's no one right way to raise funds for your coffee shop. You can use one method or a combination of two or more. They all have their pros and cons. Therefore, choose which one works best for you.
Small business loans.
The US Small Business Association grants different types of loans. The advantage of these loans is that it has more benefits than getting a loan from an investor. However, it usually requires a thorough business plan and a lot of other paperwork. The process may also take a couple of months.
The major advantage is that you don't have to deal with investors and other conventional means of getting a loan that usually comes with many hassles that limit business freedom.
Personal savings.
If you believe in your business idea, it should not be difficult to invest some of your money into it under the depending on your financial situation.
Investors are more likely to take you seriously if they know you are also financially invested in your coffee shop. It also forces you to make only decisions that are financially sensible. Get a financial target for yourself and plan to save for a couple of years before the start of your coffee shop.
Investors.
There are people who look for startups to invest in for one reason or another. They may be angel investors such as family members, friends or conventional investors. Although angel investors may require only a small return on their investment, it is important to treat their investment as you would if it were from a regular investor.
Although getting investors to invest in your coffee shop may not give you total freedom to run your business, it will give you a good initial financial footing.
To increase the amount of freedom you have with investors, put all your terms in writing, and come to a compromise with them.
Crowdfunding.
It is easier to get 1000 people to invest $50 each than to get one person to invest $50,000. There are various crowdfunding platforms specifically meant to help people raise funds for a new product or business. Most first-time business owners have successfully started their business by raising capital through these means.
Crowdfunding is also a great way to know the level of interest people have in your business and how marketable it is. It is also a means of funding that does not require the accountability that usually comes with bank loans or money from investors.
It also allows you to fund segments of your business separately e.g. buying equipment. Examples of crowdfunding platforms are Kickstarter, IndieGoGo, GoFundMe, etc.
The cost of starting a small coffee shop may seem like a lot. To get an accurate estimate of your start-up costs, consider key factors such as the type of coffee shop you want, licences and insurances, number of employees, equipment, supplies and marketing costs. If you're not comfortable taking a loan, you can go for other funding methods like crowdfunding or saving your own money. A coffee shop business is known to be highly profitable compared to other small businesses. So, you can be sure that if done properly, you'll get good returns on your initial investments.
Frequently Asked Questions
Can I start a small coffee shop without money?
There are a number of ways to fund your coffee shop without your own money. Some business owners get loans for small businesses or go for the crowdfunding method to raise their start-up capital. Consider talking to family and friends to invest in your coffee shop. Make sure you have a plan to pay them back so that they can take you seriously.
Is a coffee shop profitable?
While a coffee shop may not make you rich, you can make a decent profit to give you financial independence. On the average, a small coffee shop makes about 2.5% in profits. The best way to increase profit is to increase your foot traffic or amount of sales per customer.
What is the target market for a coffee business?
The target market for your coffee shop may seem diverse at first because of a widespread love for coffee. However, it is important to target a specific demographic as your ideal customer base to make your efforts focused and more productive. For instance, you may decide to target college students or hipsters as your ideal customers.

Generally, the market for coffee includes drip coffee drinkers, coffee shop lovers, specialty coffee drinkers, and whole bean buyers.
To learn more on how to start your own coffee shop checkout my startup documents here
Please note: This blog post is for educational purposes only and does not constitute legal advice. Please consult a legal expert to address your specific needs.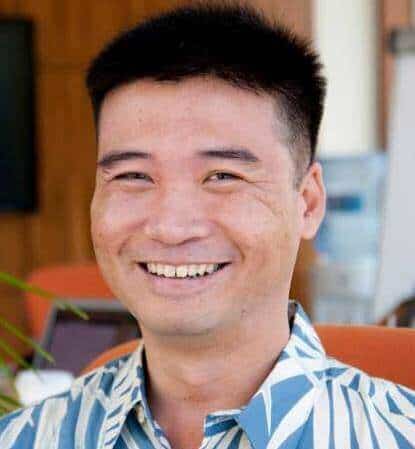 Hi! I'm Shawn Chun
My adventure in coffee began when I first launched my first coffee shop back in the early 2000s. I had to figure out so many things on my own and to make it worse within 2 years of opening two large corporate coffee chains moved in just blocks away from me!
As I saw smaller and even some larger coffee shops in the neighborhood slowly lose customers to these giant coffee chains and slowly close up shop, I knew that I had to start getting creative…or go out of business.
I (like you may be) knew the coffee industry well. I could make the best latte art around and the foam on my caps was the fluffiest you have ever seen. I even had the best state-of-the-art 2 group digital Nuova Simonelli machine money could buy. But I knew that these things alone would not be enough to lure customers away from the name brand established coffee shops.
Eventually, through lots of trial and error as well as perseverance and creativity I did find a way to not only survive but also thrive in the coffee/espresso industry even while those corporate coffee chains stayed put. During those years I learned to adapt and always faced new challenges. It was not always easy, however, in the end, I was the sole survivor independent coffee shop within a 10-mile radius of my location. Just two corporate coffee chains and I were left after that year. All told the corporate coffee chains took down over 15 small independent coffee shops and kiosks and I was the last one standing and thriving.
Along the years I meet others with the same passion for coffee and I quickly learned that it is not only "how good a barista is" that makes a coffee shop successful, but the business side of coffee as well.
Hence why I started this website you are on now. To provide the tools and resources for up and coming coffee shop owners to gain that vital insight and knowledge on how to start a coffee shop successfully.
Stick around, browse through my helpful blog and resources and enjoy your stay! With lots of LATTE LOVE!
Shawn