If you are asking how to make your coffee shop more unique, you are asking the right question. While there are many important details to running a successful coffee shop business, your ability to stand out to customers will play a large role in whether or not and how they remember you. Below we outlined three specific ways you can showcase your unique brand, along with details for each.
Unique business ideas for a coffee shop include designing your business in a thematic way, accommodating specialized needs like electronic payment, the presence of pets, coffee delivery, and offering customers value beyond what is expected – such as through seasonal drinks, events, free snacks, and health-related coffee.
As you are defining your niche, try to choose an option (or multiple!) that is true to who you are. If you are able to express yourself through this coffee brand, it will feel even better for you and your customers will pick up on how much joy it brings you to own this kind of shop.
Offer Extra Value
In any business, you need to be constantly thinking about your customers. If you are running a coffee shop for yourself, never giving much effort and pinching every penny along the way, you may not be so successful.
Obviously, you need to be profitable, but you also need to be constantly thinking about how to make your coffee shop experience the very best one your customers will ever have.
'Tis the Season
One way to go above and beyond with your coffee shop is to mix it up regularly. You can do this by providing themed drinks based on the season, holiday, or what is going on in the world.
Some customers may stick to the basic seasonal changes or your evergreen offerings, but others will flock to every oddity you throw at them. Here are some unique ideas to consider creating a limited-time drink around:
Day of the Week – Friday Frappe
Rocket Launches
Political Events
Holidays (even ones that are not well known)
Staff Birthdays
Anniversary of Your Shop Opening
Thinking outside the box will make your coffee shop the only place where customers can get those specific drinks. They will remember how enjoyable a particular option was and look forward to its return. If they love it enough, you may even be encouraged to add it to your regular menu!
For more ideas on unique things you can sell in a coffee shop, click here.
Bring on the Action
Sometimes getting people in your doors means opening them up to an event. Events will bring tons of new visitors into your shop – some of whom will never return, others who will fall in love with your shop.
Here are some standard events you can consider hosting in your business:
Art Galleries
Comedy Clubs
Musical Groups
Poetry Readings
If you would prefer to actually host your own event within your space, you can consider coffee-themed events such as coffee tastings or trainings.
Coffee tastings will allow customers as well as visitors to try out your many (potentially wacky – if you follow the last tip) coffee flavors.
Many people are afraid to waste their money on a drink they won't even enjoy, so they hesitate to try new options. By allowing them to test out a flavor, they may just find their new favorite drink.
Coffee trainings can help others learn to roast their own coffee. These trainings can be used to educate your staff as well as customers who wish to occasionally make their own brew at home.
Be sure not to give away all your secrets, as you want them to come back to you eventually.
Free is For Me
A great way to be unique is to offer something for free. While we have gotten fairly used to free mints after our meals, we might be surprised by free peanuts or free chips.
Financially, this may not be possible for you, but if you can swing it, try to offer something free of charge.
Perhaps it is a specific type of juice that is always free. Maybe you can offer one free cookie with each cup of coffee. Whatever you decide and make possible, people will remember. Everything has a cost these days, so when someone truly gives them something as a gift, it stands out in a huge way.
Promote Healthy Living
A final offering that would make your coffee shop business especially unique is if you have drink options that are health-focused or that encourage weight-loss.
The health industry is exploding these days – many people will try whatever they can get their hands on to make them healthier or lose a few pounds. They especially enjoy doing this when it tastes good or does not cause them too much difficulty. As long as they feel like they are making a positive choice, they are happier.
It may be wise to check with your legal counsel before putting these options on the menu. You want to be sure you understand what you can and cannot say about your drink promoting quality health or weight loss.
Often times, there are very few restrictions. However, it is better to be safe than sorry.
Thematic Coffee Shops
A large factor in distinguishing your coffee shop business from other shops is what it looks like inside.
There are two major ways your coffee shop can visually stand out:
If you are not building your shop from scratch, you may have very little to say about its architecture. However, if you are purchasing a shop, you can pay special attention to any shops that have unique features built into their structure.
It is far more likely that you will be focused on design though. So what are the ways you can uniquely design a coffee shop? The answer is easy: any way you want to!
The options for coffee shop design are literally limitless. You could focus on:
Music
Wildlife
Skateboarding
Comic Books
Specific Artists
Whatever you are passionate about, bring it to life within the walls of your coffee shop and do not hold back! If you are going for "unique," it is better to lean in with everything you have.
For example, if you love the ocean and decide to give your coffee shop business an "Under the Sea" theme, that theme should pop up in as many places as possible:
On your menu
On the ceiling
At the tables
In the bathrooms
On your sign
In your brochures
Online
All around your walls, pillars, and doors
Make sure people know that your theme is actually an all-out intentional promotion and not just something you find interesting.
Some people may be intimidated by a shop with this much character, but far many others will flock to your business just to say they have been to the "Under the Sea" coffee shop. Or whatever you decide yours will be!
Accommodate Specialized Needs
Finally, you can stand out as a unique business by accommodating specific needs of your customers.
To truly be helpful to your specific customers, you will need to ask them what your shop is missing the most and adapt from there. If you find yourself stuck with what you can do, check out the options below.
Technological Solutions
One idea to consider is offering the ability to pay through a phone app or a rewards program. Customers will love that they do not have to always remember their wallets to order coffee or even that they can do so through a quick flash of their phone.
Coffee Delivery
One way to fill a specialized need is to actually offer to bring coffee to specific people or locations. You will need to decide how feasible this actually is for the staff you have on hand.
This delivery service could also transform into a coffee subscription service. Such a service would allow customers to receive their favorite coffee regularly without even thinking about ordering.
Finally, coffee delivery services could lead you down the path of online sales. This would drastically open up your market, but also complicate your business. Consider whether this makes sense for you and your team carefully.
A Place for Pets
When you create a space where animals are welcome, you create a space where pet lovers love to be. One way to uniquely accommodate specific customers is to welcome dogs or other pets into your coffee shop.
There may be rules restricting this, so be sure to check with the proper legal and local authorities before advertising. However, if it works out, you just might become the next hot spot in town!
Frequently Asked Questions
Can I try multiple options listed above?
Of course, you can! As long as it makes sense for you and your people, you can do whatever you want. It is your business, after all.
One fair warning – you don't want to try too many things and either confuse your customers or burn yourself out.
If you are the "dog welcoming Under the Sea themed coffee shop with free mangos and comedy on Mondays and football on Fridays and a different drink for every day of the week" people may simply be overwhelmed and not know what to do with you. It may be easier for them not to go to your shop, because they do not know what to expect.
Similarly, if you tried to do all of those things, you will probably find yourself confused as well. It may be better to pick a few of these options to dive into completely so that you can market yourself clearly.
How do I find out what type of events people will attend?
Ask them! It really is as simple as that.
You can ask customers, local community members, or run a survey online.
Additionally, you can try out various events and ask people what they think. They will certainly tell you if they would like to see more of one thing or none of another.
Finally, you can pay attention to what other local establishments are doing. If they already have a highly successful comedy club, it might be better to lean into a music option.
However, if they have a well-organized circle of poets that read at one place on Mondays, they might just bring in a nice crowd if you start offering a Friday option for them as well.
Ultimately it is best to sit down with your people and ask them straight out. They are who you are serving with these events, so theirs is the opinion you want.
To learn more on how to start your own coffee shop checkout my startup documents here
Please note: This blog post is for educational purposes only and does not constitute legal advice. Please consult a legal expert to address your specific needs.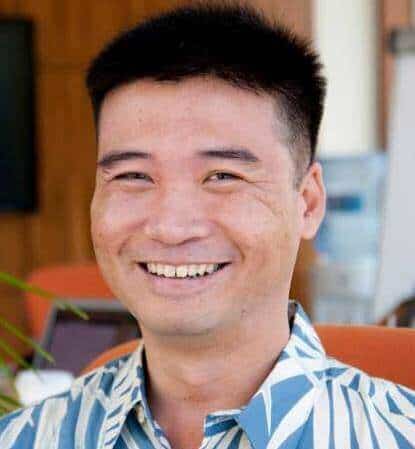 Hi! I'm Shawn Chun
My adventure in coffee began when I first launched my first coffee shop back in the early 2000s. I had to figure out so many things on my own and to make it worse within 2 years of opening two large corporate coffee chains moved in just blocks away from me!
As I saw smaller and even some larger coffee shops in the neighborhood slowly lose customers to these giant coffee chains and slowly close up shop, I knew that I had to start getting creative…or go out of business.
I (like you may be) knew the coffee industry well. I could make the best latte art around and the foam on my caps was the fluffiest you have ever seen. I even had the best state-of-the-art 2 group digital Nuova Simonelli machine money could buy. But I knew that these things alone would not be enough to lure customers away from the name brand established coffee shops.
Eventually, through lots of trial and error as well as perseverance and creativity I did find a way to not only survive but also thrive in the coffee/espresso industry even while those corporate coffee chains stayed put. During those years I learned to adapt and always faced new challenges. It was not always easy, however, in the end, I was the sole survivor independent coffee shop within a 10-mile radius of my location. Just two corporate coffee chains and I were left after that year. All told the corporate coffee chains took down over 15 small independent coffee shops and kiosks and I was the last one standing and thriving.
Along the years I meet others with the same passion for coffee and I quickly learned that it is not only "how good a barista is" that makes a coffee shop successful, but the business side of coffee as well.
Hence why I started this website you are on now. To provide the tools and resources for up and coming coffee shop owners to gain that vital insight and knowledge on how to start a coffee shop successfully.
Stick around, browse through my helpful blog and resources and enjoy your stay! With lots of LATTE LOVE!
Shawn