These days it seems like there's a coffee shop on every corner, and if you're thinking of starting your own coffee shop getting a customer base going can seem impossible. But there are a few things that can give you an edge.
To attract customers to your coffee shop, understand why people go to coffee shops in the first place. Focusing on putting as much care and thought into creating a welcoming atmosphere for your coffee shop is the best way to attract customers.
Coffee and Conversation
People don't just go to coffee shops for coffee, they go for coffee and conversation; these two things go hand in hand. Your customers should get an extra helping of companionship and the virtual hugs that your coffee shop can give them. This is the foundation that your coffee shop should be built on, a nurturing, home away from home feeling that welcomes them time and time again.
Your coffee shop can provide the opportunity to meet new people or connect with old friends. Customers can sit in their own private corner and type their novel. They can trade fishing yarns with the guy at the next table. They can bask in the heavenly aroma of the coffee they love as they linger over it and take in the atmosphere you have carefully crafted for them. Atmosphere is a big component of your brand; you've built and carefully nurtured it just like you would one of your own children or a beloved pet. If you build your coffee shop around this inviting atmosphere, you'll never want for customers; they'll be beating down your door.
Great Music
The music you play in your coffee shop should never take over the scene, it should never be the star of the show. Your coffee should be the star of the show and your customers the audience that gives it a standing ovation. But the kind of music you play can greatly lend itself to a great coffee shop atmosphere. It should be a mood enhancer, not a mood creator. Music can actually help your coffee shop become your customer's happy place, making them want to come back for more happiness and more coffee.
Music is a big part of our lives today, and businesses of all types use it to enhance mood. What kind of music do you find yourself listening to when you go into an eatery? Chances are that if there was music playing at all, it softly faded into the background. Put your own playlist together of music that you find relaxing, try it out on your customers and ask for their opinions on whether they find it relaxing.
Customer Service Commandments
Good listening skills can greatly enhance customer service. When people know you are really listening to them, they feel validated. Listening forges, a valuable connection with people, that's why it's number one on the list of customer service commandments. If you listen well, you'll know your customer's needs and be better able to meet them.
Providing fast service lets your customers know you value their time. In today's competitive business environment, fast service can make or break your coffee shop. It will retain customers and if you can master the art of being caring and quick at the same time, your coffee shop will stand out above the rest.
Know your product; you can't sell something you don't know and believe in. You can't expect others to want to drink your coffee and love your coffee if you don't put your heart into the making of it. When people walk through the door of your coffee shop, they have every right to expect great coffee backed up by great customer service.
The importance of good customer service that goes above and beyond can't be stressed enough. Friendly, welcoming staff can make or break your business, so it pays to educate your employees about what good customer service looks like. When customers feel welcome, they'll remember your coffee shop and reward you with repeat business. Teach your staff what good customer service looks like. Things like smiling and greeting customers with a smile are important and go a long way with people.
Treat your employees well since they're the face of your business. Let them know you appreciate them and the job they do. They in turn are more likely to treat your customers well and this will help grow your business.
Discounts and Incentives
Incentives is a magical word in the world of business and a lot of hopes and dreams ride on it. Incentives are the treasured tool every business owner should keep in his or her back pocket. The best-known type of incentive is a price reduction, but incentives don't have to be about just slashing your prices.
Consider customer loyalty programs as one way to draw in customers and keep them coming back. This works by offering customers a discount every time they visit your coffee shop and use their loyalty card. As a loyalty card customer, they get early access to rewards and upcoming deals and discounts; it's a good way to help you compete with the big-name franchises. You can also offer coupons and buy one get one type offers. Bundling offers can also increase interest in your products.
Offer a Wide Variety of Coffees
The types of coffee you can offer your customers number in the thousands, but all you have to do is find your customers favorites and keep those on hand. You can find out the best-loved favorites by offering new varieties on a regular basis. This will also help keep people interested in coming back, it also brands you and your coffee shop as a place people can go for the best and latest in coffee. Give your customers things they can enjoy with their coffee like muffins, cookies, and scones.
Good take home offerings include cold brew coffee drinks, hot chocolate and different flavors of tea. Include branded products like shirts, jackets and hats, mugs and customized personal drinkware, stationery, and computer accessories. Customers will love being able to purchase coffee related items; it will make your coffee shop a favorite stop in their day.
For more ideas on items to sell in your coffee shop, click here. 
Coffee Shop Décor
Sunlight streaming through the windows of your coffee shop will create a positive, uplifting atmosphere that draws people in, so incorporate lots of light into your décor. Your coffee shop should be a comfortable and stylish place to attract and keep coffee drinkers coming back.
Consider industrial décor, it includes think brick walls, exposed pipes, furniture made from exposed wood and industrial lamps. It's a very popular look and one that will help your customers feel at home.
Lots of plants, big comfy chairs and couches, and a mix of vintage and modern will make an eclectic atmosphere that showcases your creative side. If you like the look of metal chairs and tables, they go well with the industrial look. For the cozy look padded benches in a mod fabric will do the trick.
For an ultra-modern look use blacks and neutral colors, minimalist furniture, and sleek white cabinets and furniture with clean lines that aren't too whimsical or colorful. Maybe you like the Scandinavian look that uses light-colored woods and pastel colors. This look will give the space a clean, modern feel.
Always be Ready to Help
Be on the lookout for ways to help customers; they'll appreciate your sincere assistance. Make doing business with you as simple as possible and always keep your word. When problems come up, deal with them immediately; this lets customers know they can trust you; they'll frequent your coffee shop more if they know they can trust you. If you or an employee make a mistake, a quick apology makes good business sense.
Word of mouth advertising still has a lot of power, so strive to give more than is expected. A little goes a long way; customers appreciate the little things and will pass them on to their friends and family.
Frequently Asked Questions
What is the best way to handle customer complaints?
Here's where your good listening skills can make all the difference. When a customer voices a complaint, be sure to give them your full attention and practice active listening. Active listening means you repeat back to the customer what you hear them saying in a way that lets them know you heard and appreciate their comments. Once they have said all they want to say, you'll know what your next step should be.

If the situation is something you can't fix, a sincere apology and offer of reimbursement is a good remedy. If the complaint is something out of your control, it's best to offer an apology and a commitment to prevent the situation from happening again.
How can I craft a specialty coffee brand?
● Choose a brand that matches your personal values. For instance, if living organically is important to you, then make sure the coffee you choose lives up to that standard.

● Find a niche in the marketplace that isn't being filled and fill it with your special brand.
● Dominating that niche will set you apart from your competition.

● Enhance your brand by telling its story; stories connect people with each other and make you and your brand more genuine and relatable.
To learn more on how to start your own coffee shop checkout my startup documents here
Please note: This blog post is for educational purposes only and does not constitute legal advice. Please consult a legal expert to address your specific needs.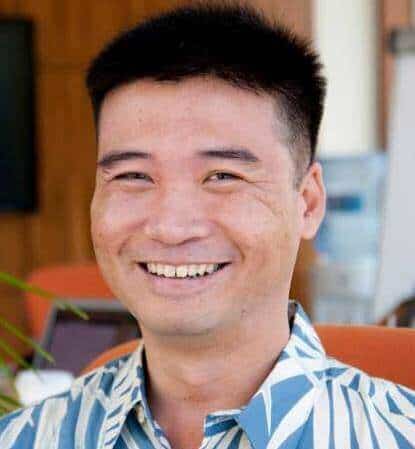 Hi! I'm Shawn Chun
My adventure in coffee began when I first launched my first coffee shop back in the early 2000s. I had to figure out so many things on my own and to make it worse within 2 years of opening two large corporate coffee chains moved in just blocks away from me!
As I saw smaller and even some larger coffee shops in the neighborhood slowly lose customers to these giant coffee chains and slowly close up shop, I knew that I had to start getting creative…or go out of business.
I (like you may be) knew the coffee industry well. I could make the best latte art around and the foam on my caps was the fluffiest you have ever seen. I even had the best state-of-the-art 2 group digital Nuova Simonelli machine money could buy. But I knew that these things alone would not be enough to lure customers away from the name brand established coffee shops.
Eventually, through lots of trial and error as well as perseverance and creativity I did find a way to not only survive but also thrive in the coffee/espresso industry even while those corporate coffee chains stayed put. During those years I learned to adapt and always faced new challenges. It was not always easy, however, in the end, I was the sole survivor independent coffee shop within a 10-mile radius of my location. Just two corporate coffee chains and I were left after that year. All told the corporate coffee chains took down over 15 small independent coffee shops and kiosks and I was the last one standing and thriving.
Along the years I meet others with the same passion for coffee and I quickly learned that it is not only "how good a barista is" that makes a coffee shop successful, but the business side of coffee as well.
Hence why I started this website you are on now. To provide the tools and resources for up and coming coffee shop owners to gain that vital insight and knowledge on how to start a coffee shop successfully.
Stick around, browse through my helpful blog and resources and enjoy your stay! With lots of LATTE LOVE!
Shawn