Before you open your coffee shop, you should estimate your first year's sales, so that lenders and investors can see the earning potential of your business. 
But the question is: How do you calculate the first year's sales for a coffee shop and what factors are involved in conducting said calculation?
According to Small Business Chron, calculating annual revenue, especially the first year's sales for a coffee shop is based on:
How many sales transactions take place every day at your coffee shop.

The average dollar amount amongst all transactions.

 

How many loyal customers return to your coffee shop for repeat service.

 

All of your monthly business expenses.

By projecting your first year's sales month by month using these calculations.

 

How you upsell your menu to increase the average dollar amount per transaction.

How you increase the number of sales per day in your coffee shop.

 
Hence, to calculate your potential first year's sales for your coffee shop, you must discover these mathematical statistics for your coffee shop related to estimated customer traffic and demographics. Once you have completed calculations for the 1st through 4th factors, you can then complete the follow-up tasks to find ways to increase sales overall. 
1. Estimate the Number of Coffee Shop Sales Transactions Per Day
Depending on the number of items that must be ordered, it may take about a minute and a half to complete a transaction from the time of order to the time that the receipt is printed and handed to the customer.
If you have one cashier on shift at a time, you can serve about 40 in-store customers per hour. Of course, you will not always have 40 customers an hour based on customer traffic and time of day, but you can use this number as a starting point in calculating your transactions per day. 
Say that you are open from 8 am to 1 pm on Monday through Saturday and your off day is Sunday. That's 5 hours of service per day for 6 days per week. You will anticipate the most customers at the first open hour and during lunch hour. Hence, you may have this many customers during each hourly time frame. 
Doing the math means that you will have about 175 sales transactions per day. Since Saturday more people are off from work, you can project that 200 customers may visit your coffee shop on that specific day. 
If you have 175 sales transactions per day for Monday through Friday and 200 transactions on Saturday, that means you are processing about 1,075 transactions per week and 4,300 transactions per month. 
This estimated number of transactions per day is fair, especially for a new coffee shop. According to Coffee Statistics, 230 cups of coffee are sold on average per day at coffee shops. 
2. Determine the Average Dollar Amount Amongst All Coffee Shop Transactions
When most people visit a coffee shop, they may just want to order one cup of coffee with a snack or a meal and that's it. Other people may want to grab their morning coffee, a pastry to go with it, and a drink and/or meal to take to work later. 
Since you have not opened your coffee shop yet, you can estimate the average dollar amount per transaction by hosting a survey on your website and social media pages before opening day. Try out quiz and survey websites as well to get a broader idea of what people like to order when they visit a coffee shop. 
Ask people the following question no matter which platform you choose to host the survey. 
When you go to a coffee shop, what is your normal order?
Just a cup of coffee.

 

Coffee or another drink with a snack.

 

Coffee or another drink with a full meal.

 
Once you collect all of your results, assign a potential transaction total to each answer. For example, the cup of coffee can be assigned a $3 total. Coffee with a snack may cost about $6. Coffee with a full meal may cost $10. 
Total the number of answers you receive for each option. Then conduct the needed mathematics to find the average transaction amount. 
Say that 200 people answered A, 150 people answered B, and 70 people answered C. That's a total of 420 respondents.
Treat the answers as if they are "transactions" at your coffee shop. With 200 people answering A, that means you "earned" $600. The total for those who answered B is $900, and the total for those who answered C is $700. The total "earned" is $2,200. Divide that by 420 respondents to get about $5 per transaction to keep it even. 
3. How Often Loyal Customers Return to Your Coffee Shop
There is no set way to determine how often loyal customers will return to your coffee shop if you have not opened up just yet. 
Go about this step how you see fit to find out the loyalty of your potential customers. 
You can try to obtain an idea of potential customer loyalty by:
Having them sample the brands of coffee that you want to sell on a pre-grand opening day. Receive feedback and have customers tell you what coffee features and brands will bring them back to your coffee shop.

 

Hosting a survey on your website or social media to determine how many people in your network would like to try a coffee shop and stick with supporting it for the next 3 months.

 
4. Total the Coffee Shop's Monthly Expenses
The coffee shop's monthly expenses will include the following:
Rent payment ($1200 per month)
Utilities such as electric, water, heating, and cooling ($400)
Wholesale supply costs ($980)
Business phone bill costs ($50)
Internet bill (to offer customers free WiFi) ($70)
Unforeseen expenses such as maintenance on equipment, fixing something in the building, etcetera ($300)
Just do a roundabout estimate and say that your shop's monthly expenses are about $3,000 as per the projections next to each listed cost. Use this amount for this example, but of course, your costs will be different based on your landlord's rent amount, the average cost of utilities in your area, and if you can get your business phone and Internet bundled as one package for a cheaper price as a small business. 
5. Project Your Coffee Shop's First Year's Sales Month by Month
Let's take all of our mathematical calculations and put them together. If you have 4,300 transactions per month at your coffee shop averaging $5 per transaction, that's gross sales of $21,500 on an average month. If you had these consistent sales throughout all the months of your first year, you would earn $258,000 in gross sales. 
However, your monthly amounts should be different each month based on holiday promotions and the weather outside. Hot coffee sees more sales during the colder months of October through January when Halloween, Thanksgiving, and Christmas are the prominent holidays and freezing temperatures are in the weather forecast. A project that your sales be a little higher than $21,500 during those months. 
Clients get crazy about the pumpkin spice coffee season, so you could see a spike in hot coffee sales during that time as well as during Christmas time when holiday-themed coffee flavors will be released at your coffee shop. 
In the spring and summer months of May through August, you will see iced coffee sales increase and hot coffee sales decrease because of the hotter temperatures outside where more people will want a cooler beverage during that time frame. 
Forecast your sales like this to get your projections ready before creating a formal sales forecasting statement. 
And so on!
6. Find Ways to Upsell Your Coffee Shop Menu to Increase the Average Dollar Amount Per Transaction
Ways you can upsell your coffee menu to customers to increase your average dollar amount per transaction include:
Have a cooler next to the register of name-brand bottled soft drinks and teas.

 

Display treats in a glass case at the register to encourage last-minute impulse purchases.

 

Train cashiers, to ask customers that order only coffee, "Would you like to add a pastry or a fruit to your order today?"
Have a daily or weekly promotion going on that encourages sales of a specific item.

Baker's dozen sale of cookies on a Tuesday.

 

Lunch meals are $2 off on Wednesday.

 

Discount coffee of $1 off on Thursdays.

 
Check out how to attract more customers HERE.
7. Market Your Coffee Shop to Increase the Number of Sales Transactions Per Day
You can market your coffee shop to increase the number of sales transactions per day by:
Hosting a referral program where new customers and those who referred them each get a $5 credit towards their next transaction as a loyalty courtesy.

 

Have people share posts on their social media walls about your business. Host a giveaway for those who post for you such as the randomly selected winner receives a $10 gift card to your coffee shop.

 

Always advertise special promotions on your social media platforms and website.

 
Frequently Asked Questions
Do I have to get a landline telephone for my coffee shop?
While you do not have to get a landline telephone for your coffee shop (this is ultimately up to you), considering this option would make it easier for employees and managers to find the landline telephone sitting in its holder. This is better than toting around a work cell phone that has an easier chance of getting lost or accidentally taken home if mistaken for a personal cell phone. 
Should I sell reusable coffee cups?
Sure thing! This would be a great way to build your coffee shop's brand. For example, you can sell a 12-ounce reusable coffee cup and customers that bring this cup with them when they purchase coffee from your business can receive 10% off the original 12-ounce coffee price as a token of appreciation for being a "green" customer. 

You can go the extra mile and turn this into a loyalty program. For customers who purchase the reusable cup, give them a punch card. For every 10 times that they bring their reusable cup back to your business to use for coffee, they will receive a coupon for 15% off their next transaction or a free cup of coffee. The loyalty reward is totally up to you!
To learn more on how to start your own coffee shop checkout my startup documents here
Please note: This blog post is for educational purposes only and does not constitute legal advice. Please consult a legal expert to address your specific needs.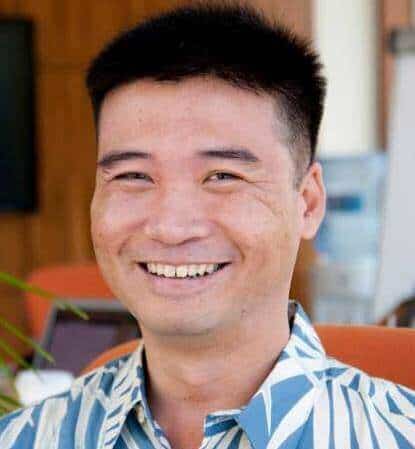 Hi! I'm Shawn Chun
My adventure in coffee began when I first launched my first coffee shop back in the early 2000s. I had to figure out so many things on my own and to make it worse within 2 years of opening two large corporate coffee chains moved in just blocks away from me!
As I saw smaller and even some larger coffee shops in the neighborhood slowly lose customers to these giant coffee chains and slowly close up shop, I knew that I had to start getting creative…or go out of business.
I (like you may be) knew the coffee industry well. I could make the best latte art around and the foam on my caps was the fluffiest you have ever seen. I even had the best state-of-the-art 2 group digital Nuova Simonelli machine money could buy. But I knew that these things alone would not be enough to lure customers away from the name brand established coffee shops.
Eventually, through lots of trial and error as well as perseverance and creativity I did find a way to not only survive but also thrive in the coffee/espresso industry even while those corporate coffee chains stayed put. During those years I learned to adapt and always faced new challenges. It was not always easy, however, in the end, I was the sole survivor independent coffee shop within a 10-mile radius of my location. Just two corporate coffee chains and I were left after that year. All told the corporate coffee chains took down over 15 small independent coffee shops and kiosks and I was the last one standing and thriving.
Along the years I meet others with the same passion for coffee and I quickly learned that it is not only "how good a barista is" that makes a coffee shop successful, but the business side of coffee as well.
Hence why I started this website you are on now. To provide the tools and resources for up and coming coffee shop owners to gain that vital insight and knowledge on how to start a coffee shop successfully.
Stick around, browse through my helpful blog and resources and enjoy your stay! With lots of LATTE LOVE!
Shawn