Owning and operating your own cafe is no small task. You could be in the best location with the best baristas serving the best coffee and your shop could still not live up to its business potential. Making your cafe stand out from the competition is integral in creating a successful business.
To make your coffee shop cafe stand out from the competition create a drink program, have a social media presence, put people first, have special events, and create a great rewards program.
Creative Coffee Creations
Yes, sometimes we all might simply want a black coffee, but most of us out there are going to a cafe for a coffee drink that we can't just make at home. As a coffee shop, it is important to provide the essential drinks that appease the masses. Lattes, cappuccinos, and mochas are all important but don't exactly set your business apart from the one down the street. Be creative! Here are a few ideas to get you started.
Think Globally – Considering that most of the current popular coffee drinks originated in Europe, it is a great starting point to look at popular recipes from around the world for inspiration. Most major cultures around the world have their own unique way to mix a coffee drink.
Seasonal Solutions – If the success of the pumpkin spice latte tells us anything it's that infusing seasonal flavors into the coffee can be a huge hit. Let's take it one step further and look at what flavors remind us of all the other seasons! Adding lavender and honey imbues coffee with spring, or creating a coffee-palmer for summer keeps your menu fresh and unique.
Signature Selections – This could be as simple as working with a local roaster to create a roast or blend of coffee that only your cafe will have. There is no easier way to attract a fiercely loyal base of patrons than to serve them a special roast they love. Also, creating a "signature" drink is an effective way of attracting guests with something unique that they can only find at your cafe.
Social Buzz
These days, all of our eyes are glued to screens constantly throughout the day. Take advantage of social media to not only be a working marketing platform but also as a way to show the world what makes your cafe special. Showcase your seasonal and signature creations. Share the story of your beans. Create an online presence around why someone should come to your coffee shop over any other. After choosing your business's content, use these easy methods to make your social media page stand out.
Brand Voice – This is what makes your coffee shop unique and is the core of your business's personality.
Have A Theme – Use the same filters throughout your pictures and create a matching color scheme that will draw people in. Make your profile look professional but welcoming as well.
Strong Imagery – This is a basic step that is often lost in social media. Take a great picture that tells a story in itself and use the caption to create the narrative.
Recurring Events – Scheduling recurring events on social media will give you a live platform with great reach. Use these to announce new drinks or promotions to create some real-life buzz around your cafe.
Pro-tip – fill this role with a local twenty-something. They will not only be savvy in regards to social media but this will be someone that can take this task off of your plate and grow with your company for years to come with a low financial investment.
Put People First
Often the most overlooked way to make your business stand out is truly putting people first. This idea involves a twofold approach.
Getting your employees to buy into your company culture is the first step in creating a great atmosphere in your cafe. When happy employees believe in the business they are a part of, this leads to genuine hospitality. Not only are the baristas putting love and care into everything they make, but their positivity and want-to-do attitude will pay dividends in making your cafe stand from others.
Step two involves going above and beyond to make every guest experience exceptional. Honoring suggestions or making drinks that may not be on your menu are a few simple ways to improve the guest experience and make someone a raving fan of your cafe. Great hospitality is the best thing to be known for and an easy way to make your cafe stand out.
Check out our article on attracting new customers HERE!
Play Host
Nowadays, simply offering a cup of coffee isn't enough to garner the variety and volume of guests to make your cafe successful. Hosting events (and posting about them on social media) allows you to bring in a diverse clientele base that you may not normally have reached. Creating mutually beneficial relationships, as a business owner, also assists you in networking and forming connections with other local organizations and makes your cafe look like more than just a cafe. Listed below are a few ideas of events to host at your coffee shop.
Creative Workshops- This could be anything from painting or guitar classes to hosting yoga in your outdoor space. Partner with local businesses to host exciting events that bring guests to your cafe.
Creative Collaboration Events – Host a local independent restaurant or bakery to take over your space for a pop-up event. Offering a limited-time event with popular up-and-comers is not only a marketing gold mine but something that makes your cafe unique.
Private Events – Renting out your space for private luncheons and other like events increases revenue potential, but also allows you to connect more closely with a small group of guests. Ensure they have an amazing event and your cafe will undoubtedly stand out in their mind for some time.
Coffee Tasting – Brewery's host tastings, so why not cafes? Sell tickets, post them on social media, and take advantage of the tasting to exhibit your best drinks and coffees!
Game Night – Whether it's trivia or board games, game night will add a little extra fun to the daily grind.
Reward Loyalty To Your Brand
Okay, so this isn't exactly unique, but you can use this as a jumping-off point for making your rewards program set you apart from your competitors. Everyone is familiar with the "buy nine get the tenth free" punch card method of rewards programs. Do better. Offer fun thank-you bags containing coffee and a branded mug upon reaching a certain amount of drinks. Offer a reward with a higher value perception than merely a cup of coffee and patrons will remember the worth of coming to your cafe. Below you'll find a few examples of out-of-the-box promotional programs.
Reusable Mugs – Go green and offer discounts for bringing in your own reusable mug or purchasing a branded reusable mug with the purchase of any coffee drink.
Points System – Offer one point for every $1 spent. Easy to track, easy to spend, and a quicker way to earn free drinks.
Visit-Based Points – Just as it sounds. Earn points per visit instead of by dollars spent.
Daily Promos – Who doesn't want a free muffin with their coffee on Monday's or happy hour pricing on Fridays. Take a queue from restaurants and offer specials on the daily.
Having a quality lineup of products and a rewards program that includes things that people desire will indefinitely set your cafe apart.
With these five tips, and the numerous ideas contained within, you have the makings of setting your coffee shop apart from all other competition!
Frequently Asked Questions
As a small business owner, is it beneficial to hire a professional social media coordinator?
The answer is yes and no. If you find social media easy to navigate and it is something that you are personally proficient at, go it alone. If you fumble with social media, I would recommend employing a social media specialist that can accurately create the narrative of your brand.
What is the financial justification for offering a rewards program?
The idea behind offering a rewards program is that you're offering something with perceived value, that doesn't necessarily cost you much money to provide, in return for an increase in sales due to interest in the reward.
Are there some other sources of inspiration for creating new coffee drinks?
Always include the staff when it comes to creating new drinks! This will not only help your employees to "buy-in" to your business and take ownership but give you some added support in the creativity department. Another fun option is to host a coffee drink contest that is open to any guest!
How can you increase private event sales?
In-store marketing in the form of posters and ads is a simple way to get the word out as well as creating a banner on your website. Another simple way to increase the number of parties is to do "local store marketing." This involves going around to local businesses with care packages of business cards, promotional materials, and free samples to garner interest in your space for private events.
To learn more on how to start your own coffee shop checkout my startup documents here
Please note: This blog post is for educational purposes only and does not constitute legal advice. Please consult a legal expert to address your specific needs.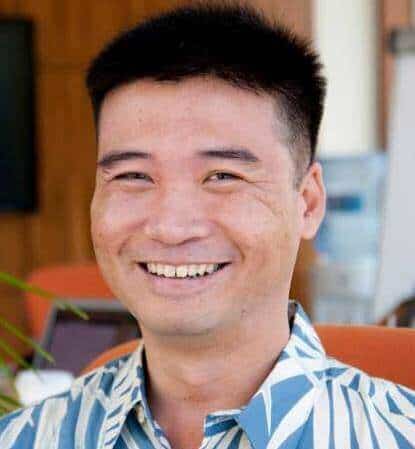 Hi! I'm Shawn Chun
My adventure in coffee began when I first launched my first coffee shop back in the early 2000s. I had to figure out so many things on my own and to make it worse within 2 years of opening two large corporate coffee chains moved in just blocks away from me!
As I saw smaller and even some larger coffee shops in the neighborhood slowly lose customers to these giant coffee chains and slowly close up shop, I knew that I had to start getting creative…or go out of business.
I (like you may be) knew the coffee industry well. I could make the best latte art around and the foam on my caps was the fluffiest you have ever seen. I even had the best state-of-the-art 2 group digital Nuova Simonelli machine money could buy. But I knew that these things alone would not be enough to lure customers away from the name brand established coffee shops.
Eventually, through lots of trial and error as well as perseverance and creativity I did find a way to not only survive but also thrive in the coffee/espresso industry even while those corporate coffee chains stayed put. During those years I learned to adapt and always faced new challenges. It was not always easy, however, in the end, I was the sole survivor independent coffee shop within a 10-mile radius of my location. Just two corporate coffee chains and I were left after that year. All told the corporate coffee chains took down over 15 small independent coffee shops and kiosks and I was the last one standing and thriving.
Along the years I meet others with the same passion for coffee and I quickly learned that it is not only "how good a barista is" that makes a coffee shop successful, but the business side of coffee as well.
Hence why I started this website you are on now. To provide the tools and resources for up and coming coffee shop owners to gain that vital insight and knowledge on how to start a coffee shop successfully.
Stick around, browse through my helpful blog and resources and enjoy your stay! With lots of LATTE LOVE!
Shawn