Coffee shops have become one of the most popular spots for people to meet. However, as people start to grow older and have children, their priorities change. The choices in places that can accommodate both parents and children are somewhat limited. According to Statista, there are over 25 million children in the United States as of 2019. If coffee shops want to remain the preferred gathering spot for adults, they are going to have to become more accommodating to children. So, how does a coffee shop become kid-friendly?
To make your coffee shop kid-friendly:
Provide a place for children to play by offering either an indoor or an outdoor playground.

Offer kid-friendly beverages such as water, juice, or caffeine-free drinks.

Keep in mind that many children have allergies, and try to make your shop free of any possible allergens.

Have special events that cater to children, such as storytimes.

Make sure that you have a section that is aimed specifically at children, such as a toy table or an arts and crafts table.
Have An Indoor Or An Outdoor Playground
While parents are content to sit and relax, sipping on their cappuccino or their latte, most children are going to want a place to play while their parents catch up with their friends. Offering an indoor or an outdoor playground as part of your coffee shop will not only be a great way to announce to your customers that you are kid-friendly, but it also gives parents the peace of mind of knowing exactly where their children are and what they are doing.
As a parent of three, I can tell you from personal experience that I can enjoy myself much more if the worry of what my children are getting into is eliminated. Having an indoor playground would be optimal for children to have a place to play that is out of the weather. However, your lease may prevent you from setting up a playground indoors. However, you may be able to set up a playground outside and set up a few tables and chairs for parents to sip on their beverages while keeping an eye on their children.
Offer Kid-Friendly Beverages
Caffeine may be a necessity for most parents to function at a normal level, but it is quite harmful to children. One surefire way to make your coffee shop more accessible to children is to offer caffeine-free beverages such as fruit punch, various juices, water, and other decaffeinated beverages. Besides, children are energetic enough without the effects of caffeine in their systems. This step may require you to make a few menu changes, but the payoff will be well worth it.
If you want to go the extra mile, you can even serve your kid-friendly beverages in special cups with characters or designs that the children will find appealing. You can also keep in mind any potential allergies your customers may have by including decaffeinated coffee beverages made with soy or almond milk. Children are usually fascinated with "adult" beverages, and offering these drinks will make them feel like they are included. This will also make parents happy because you are making their children's happiness a priority. This will not only make parents happy, but it will keep them coming back to your shop.
Check out more innovative coffee shop tips HERE.
Be An Allergy-Free Shop
There seems to be some type of allergen in anything and everything you can consume. Unfortunately, these allergies do extend toward children as well. Research conducted by FARE indicates that there are over 5.6 million children in the United States with food allergies, and there are over 170 foods that cause allergic reactions. One of the most common foods that cause allergic reactions is peanuts, and peanut allergies have more than tripled in the United States in the last decade. With 25 million children in the United States, this means that one in every five children has developed a food allergy. This is potentially 20 percent of your younger customer base.
One of the easiest ways to make your coffee shop allergy-free for all of your customers is to eliminate any peanut-based products that may be present in your coffee shop. Many children are also allergic to milk, and I know that it can be difficult to run a coffee shop without including milk in your beverages. Perhaps an easy way to compromise would be to offer beverages with soy or almond milk. Most coffee shops already have those readily available. People tend to like a wide selection when they are choosing foods or beverages. This will also have a positive impact on your coffee shop by expanding your menu to cater to all of your customers.
Host Events For Kids
When parents are in desperate need of a break, they want nothing more than for their children to be entertained so they can relax. Your coffee shop can stand out amongst an ever-expanding number of shops by offering kid-friendly promotions
and hosting special events for children. A few of the better ideas for hosting kid-friendly events are to have a children's story hour or to have a local musician come in and play kid-friendly songs. Two ideas for entertaining children would be to host puppet shows or plays, providing that you have enough space to accommodate them.
You can also offer promotions such as having children's drinks available at half price with the purchase of a full-price adult beverage. Having a happy hour that caters to both parents and children should be a smashing success. There's an old saying that says that there's no better advertisement than word-of-mouth advertisement. Parents love to talk to other parents, especially about anything new and exciting that keeps their children entertained. By having kid-friendly events and hosting a children's happy hour, you will soon be the talk of the town amongst parents.
Dedicate A Spot In Your Shop Just For Children
If you want to keep parents happy, you are going to have to make sure that their children are entertained and happy. For most parents, this means that the children should be able to entertain themselves while the parents get some much-deserved "me time." You can accomplish this by setting aside an area in your coffee shop that is specifically for children. You can even call it a "Kids' Zone." This area does not have to be particularly big. You can probably set aside three to four tables for your younger customers.
Two ideas that can make your Kids' Zone a success are to set up an arts and crafts table and have a table that is filled with children's toys. Setting up a table with a train and a track is an effective and inexpensive way to keep children entertained for hours. Just remember that if you decide to have an arts and crafts table in your coffee shop, children are known for making messes. Keep this in mind when you are purchasing supplies.
Conclusion
In conclusion, making your coffee shop a hotspot for parents and their children is not a particularly difficult task. It may require a few additional Investments, but the payoff will put a smile on your face, as well as the faces of the parents and children who frequent your shop. To make your coffee shop a kid-friendly place, you need to start by including an indoor or an outdoor playground as part of your establishment. By offering kid-friendly beverages, you are making parents understand that their children are valuable customers as well.
Because there are so many allergies in foods and beverages, making your coffee shop allergy-free would also be a key factor in becoming more accessible to children. Hosting special events and promotions for kids is another way to bring parents and their children into your coffee shop. You can put an exclamation point on your kid-friendly coffee shop by setting aside a few tables filled with arts and crafts supplies and toys and calling it a "Kids' Zone." This will keep children entertained and allow parents a chance to relax. By following these five steps, you will see a significant increase in your revenue with the addition of a whole new customer base.
Frequently Asked Questions
How difficult is it to run a coffee shop?
Running a coffee shop can be a difficult task. It requires lots of hard work and dedication on your part. Click this link to learn more.
What are some kid-friendly coffee beverages?
If you are going to put effort into making your coffee shop kid-friendly, you are going to have to add some items to your menu that children will be able to consume. According to the website Starbucks Secret Menu oh, here are a few kid-friendly frappuccino-frappuccino options that can be found on their "secret menu:"
Cotton Candy Frappuccino
Cap'n Crunch Frappuccino
Oreo Frappuccino
Chocolate Covered Strawberry Frappuccino
Vanilla and Chocolate Chip Ice Cream Frappuccino
Neapolitan Frappuccino
Bubble Gum Frappuccino
To learn more on how to start your own coffee shop checkout my startup documents here
Please note: This blog post is for educational purposes only and does not constitute legal advice. Please consult a legal expert to address your specific needs.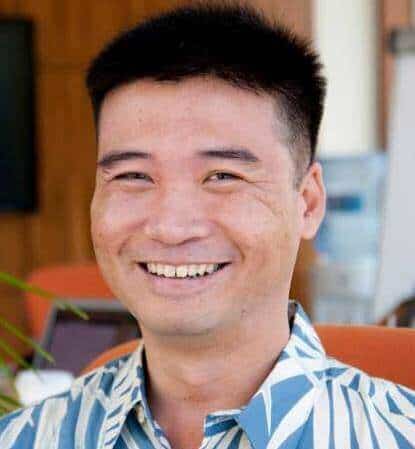 Hi! I'm Shawn Chun
My adventure in coffee began when I first launched my first coffee shop back in the early 2000s. I had to figure out so many things on my own and to make it worse within 2 years of opening two large corporate coffee chains moved in just blocks away from me!
As I saw smaller and even some larger coffee shops in the neighborhood slowly lose customers to these giant coffee chains and slowly close up shop, I knew that I had to start getting creative…or go out of business.
I (like you may be) knew the coffee industry well. I could make the best latte art around and the foam on my caps was the fluffiest you have ever seen. I even had the best state-of-the-art 2 group digital Nuova Simonelli machine money could buy. But I knew that these things alone would not be enough to lure customers away from the name brand established coffee shops.
Eventually, through lots of trial and error as well as perseverance and creativity I did find a way to not only survive but also thrive in the coffee/espresso industry even while those corporate coffee chains stayed put. During those years I learned to adapt and always faced new challenges. It was not always easy, however, in the end, I was the sole survivor independent coffee shop within a 10-mile radius of my location. Just two corporate coffee chains and I were left after that year. All told the corporate coffee chains took down over 15 small independent coffee shops and kiosks and I was the last one standing and thriving.
Along the years I meet others with the same passion for coffee and I quickly learned that it is not only "how good a barista is" that makes a coffee shop successful, but the business side of coffee as well.
Hence why I started this website you are on now. To provide the tools and resources for up and coming coffee shop owners to gain that vital insight and knowledge on how to start a coffee shop successfully.
Stick around, browse through my helpful blog and resources and enjoy your stay! With lots of LATTE LOVE!
Shawn