Every business in the world starts with an idea. That idea is like a seed. It will need more to turn into something bigger than where it starts. It needs water, light, nutrients, and care. For a business, the things it needs to nurture it and grow it into a successful enterprise are different. It needs money, labor, attention, and—something that many business owners don't think about—innovation. A business needs a way to stand out from the crowd. That is especially true for a coffee shop.
So, what are some innovative business ideas for coffee shops?
Some innovative ideas for a coffee shop are:
Establish a mobile coffee truck.
Provide espresso catering services.
Open a coffee roastery, not just a coffee shop.
Build a reputation around special edition drinks you serve for major events, holidays, celebrations, or even days of the week.
Design your coffee shop around a theme. Or, fill the needs that others do not.
This article isn't about how to open a coffee shop. It's about how to compete in the coffee shop industry through innovative ideas. You don't want to be run-of-the-mill. Open a coffee business that will start some buzz in town. Give people something to talk about so your target audience wants to come to see what their friends are going on about.
Establish a Mobile Coffee Truck
There has been a huge spike in the popularity of food and drink trucks in the last decade or two. You'll see them in city park spaces, at local festivals and other events, in neighborhoods, and even in places like zoos or other major attractions.
One of the most appealing things about these mobile shops is that they are usually very specialized. You won't likely find a huge menu offered from a food or drink truck. You don't get a jack-of-all-trades situation with menu items that are not at all in the same categories.
What you do get, in the case of our mobile coffee truck, is a seriously good cup of coffee or coffee specialty drink. Entrepreneurs who choose to go this route typically stick to what they're good at and offer it at perfection.
Check out our article on mobile coffee trucks HERE
Provide Espresso Catering Services
Providing espresso catering services has some similarities to the coffee truck business, in that the business is mobile so you don't necessarily have to have a physical location, but it's different in that you may be hired to provide coffee and other offerings for events, business meetings, weddings, showers, school functions, or just to drive more business within other establishments.
This is another situation where you don't want to offer too many different things. You'll be traveling to places and setting up an area to serve customers from. The more menu items you offer, the more ingredients, dishes, and equipment you'll have to tote with you.
One thing you can do is design your menu around a certain number of ingredients. Make as many different drinks as you can using just those ingredients and build your menu from there. Try to include items that will appeal to the broadest range of tastes. Don't forget about the kiddos, too, if you're catering something where children will be in attendance.
Open a Coffee Roastery, Not Just a Coffee Shop
A coffee shop can be so much more than just that. If you love coffee, why not show your passion for it by opening a coffee roastery? You can go strictly roastery and sell your coffee beans to businesses and customers in the local area.
The other thing you can do is open a coffee roastery/shop. The concept is much like that of a brewery with a tasting room. The beer is brewed right in-house. Then, customers can drink that fresh beer in the tasting room. You can roast all your coffee beans right at your shop. Then, serve customers coffee drinks made with your fresh-roasted and ground coffee beans.
Build a Reputation Around Special Edition Drinks
This is an innovative business idea that may take a little more time to fully implement but it can be highly beneficial for you and your shop. It can also be a lot of fun. You and your team can get
creative and come up with all sorts of special edition drinks to offer for specific reasons.
You can offer something to celebrate a holiday. Don't just do the major holidays, offer special edition drinks to acknowledge holidays people don't always even know about. Celebrate your employees' birthdays by offering a special edition drink they helped to create. You can include special local events that mean a lot to your community.
Eventually, your coffee shop will become known for offering items you can't find anywhere else in town. And if you can generate enough hype around some of the special edition flavors, locals will start anticipating the times when you'll offer them again.
Design Your Coffee Shop Around a Theme
You can implement this innovative idea in a couple of ways. One is to simply choose a theme and build your coffee shop business around that theme. You can incorporate specific types of architecture into the build of the shop, or you can decorate a space to display the theme you've chosen. For instance, your theme could be "seaside oasis" and you would decorate your space accordingly.
Your other option here is to open your shop to provide coffee and something else. The possibilities are endless for the combinations you could go with. It could be coffee and books, coffee and games, coffee and wine, coffee and music, coffee and art, it's just up to you. You could do a little research within the community for this and see what would appeal the most to the demographic living in the area.
Fill the Needs Others Do Not
Find out what is and isn't being offered in the area where you're going to do business. We're talking about any of the special needs people may have. For example, a coffee shop in a college town would do well to have mobile ordering and payment options. That technological convenience may win you, customers, that otherwise wouldn't have bothered with your coffee shop.
The times we're living in have kept many people from getting out to enjoy the coffee drinks they like. What if you offered a coffee delivery service? You could make the most of an urban area setting if you offered coffee delivery. Also, a highly corporate or industrialized area would work for this type of innovation.
Sometimes you can appeal to another part of your customers' personalities. You can open a coffee shop that allows pets on the patio. You could also design your coffee shop around the needs of parents. The inside could have areas for kids to enjoy themselves while parents relax with their favorite coffee drink. Outside could have a play area, too. Again, find out what the community would like and use that to your advantage when you're planning for your opening.
Set Your Business Apart through Innovation
An innovative business idea could be the key to your success. There are many coffee shops in many places. Some are the industry leaders that have built their reputation and established themselves well. There is still room for your coffee shop, though. You just have to set yourself apart. You can do that in a lot of different ways. Stay mobile with a coffee truck or an espresso catering service. Share your expertise with the neighborhood with a coffee roastery. Get your name out thereby helping the community commemorate important dates with special edition drinks. Build your business around a theme or a hobby. Finally, cater to needs that other similar businesses aren't already. Success is yours for the taking with the right innovative business ideas for coffee shops.
Frequently Asked Questions
How do you attract customers to your coffee shop?
You can attract customers to your coffee shop by offering them something they can't find anywhere else. You can start a loyalty program and reward existing customers who bring in others. You should have an established and attractive website when you open it so people can find your business on the internet. You should also establish a presence on social media. It's a good idea to have an eye-catching logo that is displayed on a sign outside, as well as on to-go cups that customers will take with them for others to see.
What makes a coffee shop successful?
A good business plan will certainly help with the success of any business. Producing good quality coffee drinks is the biggest key to being successful. You'll do that by starting with high-quality ingredients. You must develop a menu that is taught to your employees in a way that produces consistency in your offered drinks regardless of who makes them. Make sure you offer what's popular, as well as some of your unique options. You should also find out what your community wants and try to give that to them.
To learn more on how to start your own coffee shop checkout my startup documents here
Please note: This blog post is for educational purposes only and does not constitute legal advice. Please consult a legal expert to address your specific needs.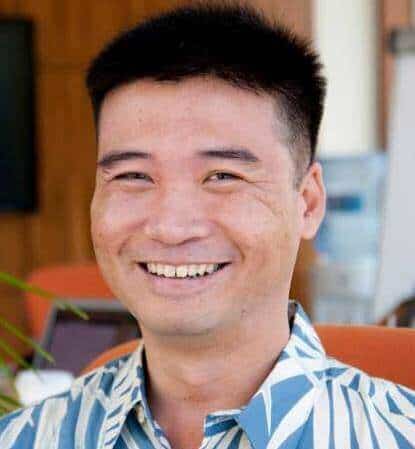 Hi! I'm Shawn Chun
My adventure in coffee began when I first launched my first coffee shop back in the early 2000s. I had to figure out so many things on my own and to make it worse within 2 years of opening two large corporate coffee chains moved in just blocks away from me!
As I saw smaller and even some larger coffee shops in the neighborhood slowly lose customers to these giant coffee chains and slowly close up shop, I knew that I had to start getting creative…or go out of business.
I (like you may be) knew the coffee industry well. I could make the best latte art around and the foam on my caps was the fluffiest you have ever seen. I even had the best state-of-the-art 2 group digital Nuova Simonelli machine money could buy. But I knew that these things alone would not be enough to lure customers away from the name brand established coffee shops.
Eventually, through lots of trial and error as well as perseverance and creativity I did find a way to not only survive but also thrive in the coffee/espresso industry even while those corporate coffee chains stayed put. During those years I learned to adapt and always faced new challenges. It was not always easy, however, in the end, I was the sole survivor independent coffee shop within a 10-mile radius of my location. Just two corporate coffee chains and I were left after that year. All told the corporate coffee chains took down over 15 small independent coffee shops and kiosks and I was the last one standing and thriving.
Along the years I meet others with the same passion for coffee and I quickly learned that it is not only "how good a barista is" that makes a coffee shop successful, but the business side of coffee as well.
Hence why I started this website you are on now. To provide the tools and resources for up and coming coffee shop owners to gain that vital insight and knowledge on how to start a coffee shop successfully.
Stick around, browse through my helpful blog and resources and enjoy your stay! With lots of LATTE LOVE!
Shawn