Writing a blog about coffee and coffee shops is a great way to grow your coffee shop business. Blogs can increase traffic to your coffee shop. They can also be a business of their own.
To start a blog for your coffee shop you need to decide on the purpose of your blog, ideas about your blog content, develop strategies for a successful blog, and understand and implement the technical components of blogging.
Sustaining an effective blog can be a time-consuming task if you do not have a plan and purpose. Conversely, with a clear objective, a blog can energize you and your coffee shop business. Continue reading for ideas on creating a blog for your coffee shop.
Developing a Purpose for Your Blog
Pull out the mission statement or vision that you created for your coffee shop. Use this as the framework for your blog. Thoughts to consider when developing an in-depth purpose for your blog to complement your coffee shop include –
Do you intend to sell coffee online through your blog?

Will you sell coffee-related products through your blog?

Will your blog seek to direct more traffic to your coffee shop?

Is the purpose of your blog to provide information about coffee to your readers?

Will your blog be weaving together a combination of online sales, physical shop sales, and information?
Answering these questions, under the guiding framework of your mission statement, will assist you in defining your blog's objective. Depending on what your answers are to these questions, you may need to revisit and revise your business's mission/vision statement. See our advice for creating a business plan here.
Your next step in your purpose is to think about your readers. While you can write for multiple markets and groups of people, you do want some of your posts to be targeted to a more specialized market. Readers to visualize include:
Other coffee shop owners

People considering opening a coffee shop

At-home coffee bean roasters

Home coffee brewers

People interested in becoming baristas

People with budget constraints

Consumers interested in buying coffee equipment

Customers who will come into your physical shop
Some of your articles will appeal to multiple groups of readers. When writing these posts, find a common thread that you can develop to engage different audiences.
Other blog posts should be focused to address the specific needs and interests of a smaller group. When writing the blog, imagine one specific group of readers. This will help develop cohesive ideas. These articles provide an opportunity for you to increase and develop the interest of other groups. Consider this as one means to expand your market.
Again, after determining the readers you wish to connect with, you may want to revise your mission statement. A continually evolving and living mission statement will help ensure that your company will adjust and grow with changing conditions.
Ideas for Blog Content
Once you have determined the purpose of your blog, your next step is to develop ideas for your blog. Review the ideas you listed under the purpose of your blog. Use this with your mission or vision statement. There are a couple of different approaches you can take to writing blog content. With any process, once you start listing ideas, other thoughts will be generated.
One method is to focus on and develop a single topic. From this broad topic, you can write about many subtopics. For example, you could concentrate on roasting beans. Then you would have multiple posts that more closely detail the different components of roasting coffee beans. A potential plus to this approach is that you begin to establish yourself and blog as a knowledgeable professional.
For example, you can write about:
How to select different types of beans

Tastes inherent to various regions where beans are grown

Equipment needed to roast beans

Best batch sizes to roast

How to roast beans to attain a light, medium, or dark roast

And so forth
Another step or means to gather ideas is to list topics to write about pertaining to your physical coffee shop. Using this approach, you would be seeking to increase traffic that comes into your store. Some ideas to consider are:
Coffee tastings

Specialty foods being offered

Sales

Seasonal events

Book clubs

Events near your shop

Classes

Roasting beans

Creating different blends of coffee

Brewing coffee

Reviews of equipment

Coffee recipes
Explore your list of readers that you would like to engage. Search through your purpose your blog. Use both of these lists to generate topics that you can write about on your blog.

Strategies for Your Coffee Shop's Blog
You have a purpose for your blog, lots of ideas, now it is time to develop a strategy for a successful blog. Two tactics to review how to generate traffic to your blog, and the other is how to make money from your blog. While increased traffic should result in more revenue, with a blog there are ways to monetize your coffee shop blog.
To enhance your blog's searchability on Google, you need to use keywords that will direct traffic to your blog. Your first step is to list ideas for your post. Pull what you feel are the significant keywords. These should be the words around which your post is focused.
Next, type those keywords into Google. Once you start typing, Google performs an auto-complete. See what Google is anticipating that you will continue entering for the rest of your search. What Google shows in the autocomplete are other searches that have been completed on those keywords. These words have been searched enough times to have earned a high ranking.
The good news about this is that there will be plenty of traffic. The only downside is, it also indicates that there will be competition. Once you get matches, check out the competition. You want to be sure that your post will present new and different ideas.
If your keywords do not show on Google autocomplete, try other words from your list of ideas. If these words show matches, then reframe your post around words more frequently searched. However, keywords not having an auto-complete will also have less competition. So, continue exploring complementary words to develop the niche you are seeking.
Another strategy to consider means to make money on your coffee shop blog. You need to think through this option before being your blog. How you design your posts, website, and blog can be impacted by seeking to make a profit on the blog.
Advertisers usually will not accept your blog until you reach certain milestones. Most are looking for websites on which traffic is 100,000 views each month. An alternate is affiliate marketing. What this means is you recommend products. If your reader purchases that product using a link on your blog, you earn a commission on that sale. This might be a great complement for your coffee shop.

The Technical Side of Blogging
There are a few steps to follow to get your blog up and running. Here is your checklist to get started. For each of these steps, there are a number of vendors from whom you can get the services you need.
Find a domain name that is available. You want a name that supports your branding. Also, select a name that people would associate with your coffee shop. Keep it broad enough to expand your products and ideas.

Select a web host; this is the computer on which your blog resides. Most web hosts offer a variety of packages you can purchase. The price range varies greatly as well.

Install a blogging platform. Again, there are a few to select from. Talk to other users for their input.

On your blogging platform, select a theme that develops your brand. Blogging platforms have a number of templates you can use.

Start writing and posting!
Frequently Asked Questions
What does the word blog mean?
"Blog" is an abbreviated or shortened version of the term weblog. Blogs started as online journals. Many blogs still contain personalized entries that writers create to connect to an audience. Businesses use blogs to connect to their customers and build stronger relationships with them.
Are there differences between a blog and a website?
Typically, blogs are updated more frequently than websites. Also, authors of blogs are frequently seeking reader responses to postings. For example, when a recipe is posted, readers add comments about tweaks they made to the recipe that worked or did not work for them. Websites tend to contain more static content.
What is a vlog?
"Vlog" is short for "video blog." A vlog is a social media account on which the owner of the vlog posts short videos. Vlogs are similar to blogs in the frequency of postings and the type of content. Videos are used to express the blogger's ideas rather than words.
To learn more on how to start your own coffee shop checkout my startup documents here
Please note: This blog post is for educational purposes only and does not constitute legal advice. Please consult a legal expert to address your specific needs.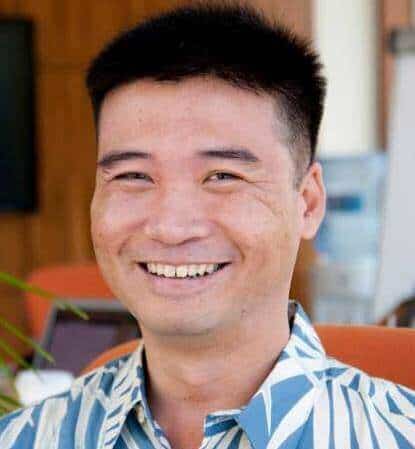 Hi! I'm Shawn Chun
My adventure in coffee began when I first launched my first coffee shop back in the early 2000s. I had to figure out so many things on my own and to make it worse within 2 years of opening two large corporate coffee chains moved in just blocks away from me!
As I saw smaller and even some larger coffee shops in the neighborhood slowly lose customers to these giant coffee chains and slowly close up shop, I knew that I had to start getting creative…or go out of business.
I (like you may be) knew the coffee industry well. I could make the best latte art around and the foam on my caps was the fluffiest you have ever seen. I even had the best state-of-the-art 2 group digital Nuova Simonelli machine money could buy. But I knew that these things alone would not be enough to lure customers away from the name brand established coffee shops.
Eventually, through lots of trial and error as well as perseverance and creativity I did find a way to not only survive but also thrive in the coffee/espresso industry even while those corporate coffee chains stayed put. During those years I learned to adapt and always faced new challenges. It was not always easy, however, in the end, I was the sole survivor independent coffee shop within a 10-mile radius of my location. Just two corporate coffee chains and I were left after that year. All told the corporate coffee chains took down over 15 small independent coffee shops and kiosks and I was the last one standing and thriving.
Along the years I meet others with the same passion for coffee and I quickly learned that it is not only "how good a barista is" that makes a coffee shop successful, but the business side of coffee as well.
Hence why I started this website you are on now. To provide the tools and resources for up and coming coffee shop owners to gain that vital insight and knowledge on how to start a coffee shop successfully.
Stick around, browse through my helpful blog and resources and enjoy your stay! With lots of LATTE LOVE!
Shawn