What goes better together than sipping a warm cup of coffee and enjoying a good book in between those sips? Coffee and books have been a perfect match for years. Due to their compatibility, they can complement each other and become a good stream of income to either an existing or new business.
Let's examine the following different avenues you can take when opening a coffee shop bookstore.
How to start a coffee shop bookstore from scratch.

How to start a bookstore in a coffee shop.

Where and how to get the books for your shop.

How to start a coffee shop in a bookstore.

Whether you are planning to start a new coffee shop from scratch or you're looking to improve on one that already exists, here is a clear guide that will ensure you succeed in your business.
If you want to start your coffee shop bookstore, you will have to do quite a few tasks to prepare for your grand opening including getting yourself well educated on the topic, preparing a budget and coming up with a fitting name. You will find these types of establishments most successful in locations such as the Pacific Northwest or London. Building a good relationship with those who will be supplying your shop, like vendors and wholesalers, is a crucial step as well. Creating a good environment and making it as comfortable as you can all while making sure to advertise the business are a handful of steps to start the process.
Before you start a coffee shop bookstore, you must understand that by doing so you'll be marrying together two different independent businesses that require different skills to manage. Bookstores and coffee shops have very positive symbiotic relationships that can lead to greater profits. Merging the two is very appealing to customers and can be very beneficial to you and your wallet.

How to Start a Coffee Shop Bookstore From Scratch
Starting everything from scratch is more often preferred and can be convenient because you will plan with your space accordingly. You're the boss and have total control over (mostly) everything that goes into your shop. Planning before locating each section space will help you save a lot of time than if you were to start one inside the other. If you have an already established place, it could be very hard and costly to redesign the interior of the store to the way you'd like it.
There is no other better way to start than to develop a good business plan. Writing a precise and direct business plan will help you to fix everything appropriately as you move along. Having this also removes considerable stress from your conscious and can prevent hectic moments in the future if something unforeseen comes up during business operations.
Developing a good business plan will help you to:
Save money in the long run and avoid waste such as over purchasing equipment, over purchasing food and supplies, and much more.

Show people like potential investors and future landlords (if renting or leasing).

Exercise the habit of writing things down as you think of them. This will be super beneficial as you continue to brainstorm all through the business process on how you can better your coffee shop bookstore.

Draw a floor plan in detail to help you budget accordingly.

Steps

Conduct research. Gather some knowledge about the business.

Market trends

Success statistics

How to be successful in the industry

Write a business plan.

Include a mission and vision statement for your bookstore.

Summarize game plan to achieve short-term and long-term goals.

Include a detailed budget for the first year in business and every subsequent year until you reach your 5th anniversary.

Do the same for other financial documents such as sales projects, profit, and loss statements.

Go to the bank and open up a business bank account.

Keep your personal expenses separate from your business expenses for tax filing purposes.

Talk with investors.

Investors will help to fund your business.

Look for the ideal location. The location should be customer friendly.

Locate near where customers will congregate.

Best places are near public schools, colleges, and malls.

Scope out the competition.

What are the local coffee shops, bookstores, and coffee shop and bookstore hybrid locations?

What products are on their menu?

What are the price points for the coffee shop menu and books in the bookstore?

How is the bookstore laid out by section and merchandised?

Where and how are the best selling books displayed in the bookstore?

How do these competitors market their products? Check out their social media pages so you can see what makes them successful with many customers.

Sign a lease of the place you've acquired, and make sure you have everything in place to legally open up the shop and have any licensing needed for food service.

Start social media accounts to easily market your new, future business.

Blog on your company website

Facebook: General day-to-day updates on your coffee shop bookstore business.

Instagram: Pictures of new products or upcoming events for marketing purposes

Pinterest: Connect articles from your blog to here to drive more traffic.

Confirm the zoning requirements.

Get all the required permits.

Arrange the space.

How will you strategically place the coffee shop amongst the bookstore section?

Visit competitor locations for inspiration.

Compare store layout to each of the competitors' sales (if published on the web). This suggestion works great for name brand locations like Barnes and Noble.

Buy and install coffee equipment.

Espresso machine

Coffee cups

Coffee filters

Coffee making machines

Coffee beans

Buy and install bookstore equipment like shelves, tables, and chairs.

Hire and train your staff.

How to prepare and serve everything on the coffee shop menu.

Merchandise and sell books.

Suggestive selling for both areas of the coffee shop bookstore.

Cross-training so employees can work one section or the other as needed.

Consider a soft opening to help get the word out for the official grand opening.

People try out the coffee shop menu.

Activities for kids and adults.

Hand out coupons to use for grand opening day.

Could have separate coupons to use for the day after grand opening day and it expires a month after

Develop and execute a marketing plan to generate traffic.

Rotating coupon offers sent by direct mail campaign and/or email campaign.

Have the grand opening.

Use suggestions from employees, leadership team, and customers from soft opening to better the menu items.

Make any last-minute changes to merchandising.

Host grand opening and evaluate your customer traffic and sales at the end of the day.

 

Starting a Bookstore Within a Coffee Shop
This type of business can be very easy to start compared to other avenues. One of the greatest advantages that you will have is that you already have some customers who can convert and become potential customers for your new services. You'll have to set some floor space and install things like shelves, reading tables and more chairs.
Additionally, you'll have to hire new staff or train the existing staff members because managing books require unique skills such as book inventory. You will have to get employees who have some knowledge in dealing with books and you may also have to reexamine your POS system.
Steps
Here are some of the steps that you need to follow and some of these may sound repetitive but nonetheless they are extremely important and vital to the success of your shop.
Confirm the zoning requirements.

Get additional permits from relevant local authorities.

Rearrange the space to fit your plan.

Renegotiate with your property manager.

Connect with publishers and wholesalers.

Train your staff.

Develop and execute a marketing plan.

Where and How to Get the Books For a Coffee Shop Bookstore

When buying books for your shop you'll have to sign accounts with some of the major distributors who will also help you to install other related accessories such as audiobooks, bookmarks, magazines, gift items, and calendars. If you're looking into the most frugal option, I highly suggest going around to local thrift stores and buying books there. Most of the time they have deals such as 4 books for $1.00. Also as your friends and family. You'd be surprised at how many books people have lying around that are just collecting dust.
Children's books should be kept at the back so that parents can have a good chance to see more of the variety of other book selections before they get to the children's books. This is a great sales tactic that is proven to bolster your revenue on a constant basis. On that note, consider having a children's reading area in your shop. You can also consider including used books in your inventory and you can get them anywhere depending on where you live.
You can get the books from various distributors and publishers at your convenience. Some of the distributors to look for may include the Independent Book Publishers Association (IBPA), National Book Network (NBN), and Baker & Taylor.
Depending on the size of your shop, you can stock any number of books. For an average-sized store, you could stock 12 books per shelf and have around 3,000 books in your store.

How to Start a Coffee Shop in an Existing Bookstore
If you already have an existing bookstore, starting a coffee shop is a great idea. Offering your customers espresso-based coffee drinks as they go through their books will add another stream of revenue. If you have a large free space or if you can create a space within your bookstore, then you'll find it very easy to start and successfully manage a coffee shop or bar.
You will have to make changes or update your existing business plan. The first thing that you'll have to consider purchasing are coffee equipment and then apply for a business permit from your local authority and local health department. You will have to hire and train baristas that can proficiently create all your coffee-based menu items. Additional cashiers will have to be hired in order to take customer orders and collect any pastries for the order as baristas get the coffee ready. Another option is to cross-train your bookstore employees to also perform the customer service functions your new coffee shop section.
You may also have to renegotiate with your property manager on your current lease. This will have to happen because you must let your property manager know about the changes to your business that will be taking place so that he or she knows about the new type of market coming to your business. Your lease may increase because of your increased sales, but it may not be by much, especially if you have a great professional relationship with your property manager and willing to remain fair and negotiable with one another. Either way, it's always imperative to keep your property manager in the loop.
Steps
Here are some of the activities that you'll have to carry out to set up your new business.

Confirm zoning requirements.

Get additional permits from the relevant local authorities.

Rearrange your shop as per your plan.

Buy and install coffee equipment.

Train your staff or hire new ones with the required skills.

Develop and execute a marketing plan.
Conclusion

No matter where you are in your current business endeavors, this clear guide of opening a coffee shop bookstore based on different scenarios will definitely be a valuable resource for you and your colleagues. Share this information with one another and continue the research necessary to do what's needed to make your intended coffee shop bookstore dream come true.
Ask yourself the following questions as you form your coffee shop bookstore:
How will you layout the bookstore?

As mentioned earlier, keep children's books in the back.

Market current best sellers on prominent displays.

Have the cafe in the middle or to the side of the bookstore so it is the hub of eating and reading.

What will the popular menu items be at the coffee shop?

Market the top favorites by having a section of popular selections.

Do this by analyzing your sales over a weekly and monthly basis to find out the top 5 or top 10 most popular selections at your coffee shop.

What is your target market looking for in a coffee shop bookstore?

Should the focus be more on the coffee shop or should it be more on the books?

How can you find a balance between both sections to meet the needs and wants of all your customers?
Remember that as your coffee shop bookstore comes to life that you must always keep your customers in mind. Your customers are the lifeline of your business so make it you and your team's priority to dedicate themselves to their needs and wants. If they want a new and novel menu item, create something that mixes old favorites with new flavors that match a specific theme or current season. If many customers want an additional section in your store to read their books, listen to them and rearrange a part of your store to give them what you want. For example, if you have a kids' reading section but not a section for teens to chill and read their books, incorporate it into your store if requested by popular demand. Stay updated on all the bestsellers so you always have the best books in stock.
Overall, continually train your staff so they can immediately meet customer needs on the sales floor.
Frequently Asked Questions
What is a book cafe?
A book cafe is a place where you can purchase coffee and/or books to enjoy. Many people purchase their coffee and read a book simultaneously. Other people may get coffee and a pastry and set up the free WiFi on their laptops to complete homework, freelancing, or other online activities in the comfort of the book cafe. Think of a book cafe as a bookstore and a cafe married together to create a cozy environment where you can enjoy food and read or surf the web at the same time.
What are the pros and cons of a book cafe?
The pros of a book cafe include that people can access WiFi while enjoying coffee and books, customers can eat and read at the same time, and a variety of customers will be drawn to your book cafe for multiple reasons. The cons of a book cafe are that traditional books are less purchased commodities as ebooks and audiobooks become more popular and the coffee shop menu may have to be changed off and on to meet customers' needs and wants.
What are some local bookstore coffee shops near me?
The number of bookstore coffee shops near you will depend on your general location. More than likely, you will at least be located near a Barnes and Noble bookstore cafe if there are no startups in your community.
To learn more on how to start your own coffee shop checkout my startup documents here
Please note: This blog post is for educational purposes only and does not constitute legal advice. Please consult a legal expert to address your specific needs.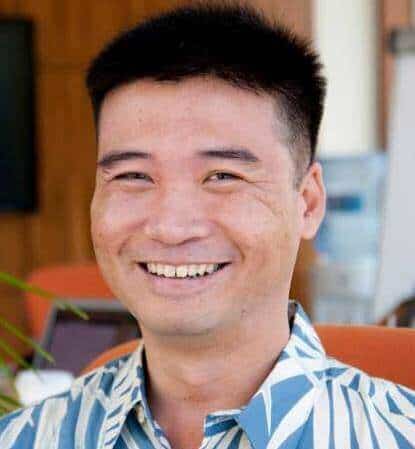 Hi! I'm Shawn Chun
My adventure in coffee began when I first launched my first coffee shop back in the early 2000s. I had to figure out so many things on my own and to make it worse within 2 years of opening two large corporate coffee chains moved in just blocks away from me!
As I saw smaller and even some larger coffee shops in the neighborhood slowly lose customers to these giant coffee chains and slowly close up shop, I knew that I had to start getting creative…or go out of business.
I (like you may be) knew the coffee industry well. I could make the best latte art around and the foam on my caps was the fluffiest you have ever seen. I even had the best state-of-the-art 2 group digital Nuova Simonelli machine money could buy. But I knew that these things alone would not be enough to lure customers away from the name brand established coffee shops.
Eventually, through lots of trial and error as well as perseverance and creativity I did find a way to not only survive but also thrive in the coffee/espresso industry even while those corporate coffee chains stayed put. During those years I learned to adapt and always faced new challenges. It was not always easy, however, in the end, I was the sole survivor independent coffee shop within a 10-mile radius of my location. Just two corporate coffee chains and I were left after that year. All told the corporate coffee chains took down over 15 small independent coffee shops and kiosks and I was the last one standing and thriving.
Along the years I meet others with the same passion for coffee and I quickly learned that it is not only "how good a barista is" that makes a coffee shop successful, but the business side of coffee as well.
Hence why I started this website you are on now. To provide the tools and resources for up and coming coffee shop owners to gain that vital insight and knowledge on how to start a coffee shop successfully.
Stick around, browse through my helpful blog and resources and enjoy your stay! With lots of LATTE LOVE!
Shawn