Opening a coffee shop can be an exciting business prospect, and finding the perfect location for your shop is essential to its success. One of the more creative and profitable solutions to opening your coffee shop is to open them in high schools, vocational schools, community colleges, or universities. According to Today, farming organizations are making a push to include coffee shops in schools to increase dairy consumption. If you are wondering how to go about opening a coffee shop in a school in your area, I will take you on a step-by-step journey on how to accomplish exactly that.
The steps to opening a coffee shop in a high school, vocational school, community college, or University are as follows:
Obtain the necessary permits and licenses to open your shop.

Find the school or University that is the best fit for your coffee shop.

Come up with a clever name that people will remember.

Decide on your hours of operation.

Create a beverage menu board.

Market your program to the students.

Coordinate with the school's food service director to determine which snacks or food you will offer.
Obtain Permits and Licenses
Whether you are opening a small coffee shop or a cleaning business, there are certain permits and licenses which you will be required to obtain before you start doing business. According to FSR Magazine, here are the permits and licenses that you will have to acquire to open your coffee shop:
Business License
Foodservice License
Employee Identification Number
Food Handler's Permit
Sign Permit
As I'm sure you can see, there is lots of paperwork involved in opening any business. This is especially true when opening a coffee shop. I cannot place enough stress on the importance of ensuring that all of your paperwork is filled out completely and properly. Any lost or missing paperwork can result in your coffee shop not being able to open on schedule.
Find the Right Location
The good news is that by opening a coffee shop in a school, you are assured that your location will be optimal for your success. The most important decision you will have to make regarding your coffee shop's location is deciding which school or University in which you want to set up shop.
While it may be a given that most college students are connoisseurs of caffeine, the website College Express has compiled a list of some of the best colleges for coffee lovers. Some of these schools include:
Auburn University
University of California, Berkeley
Brown University
University of Washington, Seattle
Boston University
University of Wisconsin–Madison
Baylor University
University of Cincinnati
The University of Texas at Austin
From the results of this list, it appears that there are coffee lovers all over the United States. Whether you choose to open your coffee shop in a school located in the North, the South, the East, or the West, I'm sure that you will set yourself up for success for years to come.
Choose a Clever or Meaningful Name
This should be the easiest step to take when opening your coffee shop. There are many clever or meaningful names from which you can choose, but coming up with a name on your own will probably be the most meaningful and rewarding. However, if you are unable to come up with a name on your own, one method for choosing a catchy or memorable name would be to ask friends and family for suggestions.
If you happen to find yourself struggling to find a for your coffee shop, Vista Print has listed several methods for coming up with catchy names that people will remember. A few helpful hints they have listed include:
Using acronyms
Finding inspiration in mythology or literature
Using mash-up names
Incorporating your name into your shop's name
Choosing a name based on your shop's location
Try using foreign words
I'm for that by either coming up with a clever name on your own, seeking the advice of family or friends or by following the tips listed above, you will be able to come up with a name for your coffee shop that will have all of the students buzzing.
Decide Hours of Operation
Your coffee shop's hours of operations are an essential aspect of your coffee shop's success. One of the most effective ways to determine the optimal hours of operation is to get a copy of the different classes offered and what times they are offered by the school administration. If there are several classes that are offered early in the morning, you will want to make sure that your coffee shop is ready for the morning rush.
Perhaps another good time to make sure that your coffee shop is open is during lunch. By offering a selection of soups, salads, or sandwiches, you can give students an option other than what is being offered in the cafeteria. However, I would strongly recommend making sure that this is acceptable to the school's administration and food service director.
Because most studying is done in the school library, and caffeine consumption decreases significantly in the later hours of the day, I would not recommend being open during night hours. However, as each campus will be different, you will want to play in your hours of operation accordingly.
Create a Beverage Menu
Creating a beverage menu is vital to the success of your coffee shop. By offering a wide selection of coffee-based beverages that are creative, exciting, unique, and inventive, you will be able to cater to a broad spectrum of tastes or preferences. This means that you will probably have to offer beverages other than coffee. Other beverages that you can serve include juices, energy drinks, hot chocolate, hot cider, and sparkling water.
The website dreamalatte.com has compiled a list of several suggestions to follow when designing and creating your beverage menu for your coffee shop. One of the most important factors in the creation of your beverage menu is that you think globally when coming up with beverages you wish to serve. This means that you may have to look outside of the US for unique coffee beverages that will get the students excited. They also suggest offering a variety of seasonal beverages to increase business at peak times of the year.
A creative and exciting beverage menu will be the key to your coffee shop becoming all the rage on campus. By showing consistency and creativity in your beverages, students will be excited to see what new drink you will offer next.
Market Your Program
Marketing and advertising will play a vital role in the success of your coffee shop. How can students be expected to frequent your coffee shop if they are not aware that it is open? To be successful in business, you must aim your marketing at your target audience. If you want your school or college coffee shop to be successful, you must get into the mindset of the students. In other words, market directly to your core clientele.
Students are usually creative and energetic, so you must make sure that your marketing matches their energy. According to the blog website Wishpond, here are a few creative and effective marketing ideas to increase the success of your coffee shop:
Offer free samples
Host contests or giveaways
Partner with food delivery apps
Increase your social media presence
Host food or coffee events
Encourage customers to review your shop and then post the reviews.
These are just a few of several creative ways in which you can engage students at the school or University where you have opened your coffee shop. Most students like to be included, and everybody loves free samples. Combine that with a few contests and a strong presence on social media, and your coffee shop's name will be on the lips of every student in the school.
Coordinate With Foodservice Director on Snacks
The food service director at a school or a university has many responsibilities. According to study.com, besides having to possess a working knowledge of nutrition, food service directors are also responsible for training their staff, planning menus, making sure the kitchen is properly maintained, managing supplies, and overseeing scheduling. This is why coordinating with the school food service director is important to the success of your coffee shop, as well as the school or University.
One of the most important reasons is to ensure that your menu is not in direct competition with the school's lunch menu. Another reason that coordination is vital with the school food service director is that you will need to know which foods are allowed to be served in the school and which foods are not allowed.
Establishing a good working relationship with the school food service director will be essential to the success of your coffee shop. I would strongly recommend working together so that your services can complement each other instead of conflicting with each other.
Learn about more budget friendly courses HERE.
Conclusion
Opening a coffee shop in a school or University will require some effort on your part. However, if you are willing to put in the work, your reward will be a successful coffee shop where students will love to gather. You can achieve this by following the steps of obtaining all the necessary permits and licenses; choosing a location that fits your shop; choosing a clever or meaningful name; deciding on your hours of operation; creating a beverage menu, and coordinating with the school's food service director to determine which snacks you will offer. Whether your coffee shop provides an area for a study session, a quick meal on the go, or just a piping hot cup of coffee, it won't take long for your coffee shop to be the hottest spot on campus.
Frequently Asked Questions
What is the largest expense associated with opening a coffee shop?
Of all of the expenses associated with opening a coffee shop, your equipment will be your largest expense. Espresso makers can cost upwards of $20,000, while automatic drip coffee makers can cost around $1,500. Refrigeration units can also be costly, costing anywhere from 1,000 to $2,000, depending on the space you need.
Are you required to purchase insurance to open a coffee shop?
While purchasing insurance may not be required by law to open a coffee shop, getting a good liability insurance policy is always a great idea. Liability insurance protects you against many things, such as property or bodily damage as a result of job requirements or tasks. They may also even cover legal expenses associated with lawsuits.
To learn more on how to start your own coffee shop checkout my startup documents here
Please note: This blog post is for educational purposes only and does not constitute legal advice. Please consult a legal expert to address your specific needs.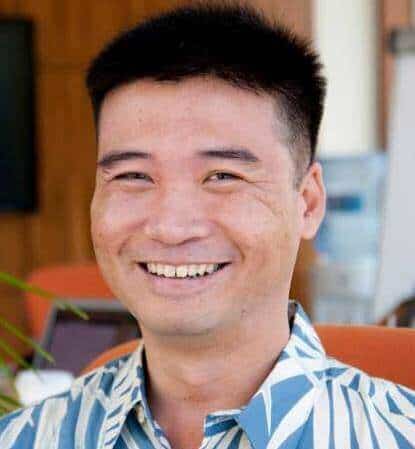 Hi! I'm Shawn Chun
My adventure in coffee began when I first launched my first coffee shop back in the early 2000s. I had to figure out so many things on my own and to make it worse within 2 years of opening two large corporate coffee chains moved in just blocks away from me!
As I saw smaller and even some larger coffee shops in the neighborhood slowly lose customers to these giant coffee chains and slowly close up shop, I knew that I had to start getting creative…or go out of business.
I (like you may be) knew the coffee industry well. I could make the best latte art around and the foam on my caps was the fluffiest you have ever seen. I even had the best state-of-the-art 2 group digital Nuova Simonelli machine money could buy. But I knew that these things alone would not be enough to lure customers away from the name brand established coffee shops.
Eventually, through lots of trial and error as well as perseverance and creativity I did find a way to not only survive but also thrive in the coffee/espresso industry even while those corporate coffee chains stayed put. During those years I learned to adapt and always faced new challenges. It was not always easy, however, in the end, I was the sole survivor independent coffee shop within a 10-mile radius of my location. Just two corporate coffee chains and I were left after that year. All told the corporate coffee chains took down over 15 small independent coffee shops and kiosks and I was the last one standing and thriving.
Along the years I meet others with the same passion for coffee and I quickly learned that it is not only "how good a barista is" that makes a coffee shop successful, but the business side of coffee as well.
Hence why I started this website you are on now. To provide the tools and resources for up and coming coffee shop owners to gain that vital insight and knowledge on how to start a coffee shop successfully.
Stick around, browse through my helpful blog and resources and enjoy your stay! With lots of LATTE LOVE!
Shawn