It is no wonder you are looking to start a coffee shop in Texas. The state has many attractive qualities for business owners in general, including a large population, small-business friendly laws, and an innovative and growing business climate. The state has everything you want or need for starting a new coffee shop.
To start a coffee shop in Texas you need to plan your business, secure the state-required licenses, permits, certifications, and registrations, write up your business plan, and secure financing.
While it is the same basic process anywhere each state has its unique requirements for starting up a business. Luckily, Texas is pretty friendly for new businesses, and you do not need to jump over as many hoops as you would in other states. Read on to learn how to start a coffee shop in Texas, including the state-specific procedures and paperwork.
How to Start a Coffee Shop
Starting a new business has the same basic process nearly anywhere you go, so we will briefly outline that process here with Texas-specific considerations.
Planning Your Business
The very first step of any business venture is researching and planning. Having an idea is great, but plans are what make these ideas actionable. Some things that you need to research and keep in mind when planning your business are:
Location
Market Analysis
Legal Structure
Financing
Location
Texas has plenty of areas for you to pick from. If you are already living in Texas you might want to pick a location local to you, but if you are out of the state or simply looking to expand to other cities it might pay off to look into metropolitan areas like Dallas, Houston, Austin, or San Antonio.
Colleges also offer a great market for coffee shops, both for employees and customers. Texas has plenty of colleges and universities you could set up around. Even better if you can give your business extended hours to accommodate busy students.
You should also keep your business supply needs in mind when picking a location. Coffee shops need to have a regular supply of items like coffee beans, milk and creamer, sweeteners, and flavored syrups. Make sure your location will not make it difficult to get any of these items on time or make a backup plan for restocking in an emergency.
Market Analysis
It is important to do your research on the current and future market for your business. Coffee shops do not look like they did twenty years ago, and they have changed drastically since 2020 alone. Some things to keep in mind:
Coffee shops appear to be growing fast in residential neighborhoods. Texans are notorious for their loyalty and shopping small.
People are not looking to get rid of drive-thru or carry-out options. They expect them to continue, along with delivery. Offering these services will be key.
Non-coffee drinks are best sellers. Customers expect coffee, but what sets a business apart is the eclectic drinks it can offer on top of that. Bonus points if it is Instagram-worthy.
Dairy is great, but non-dairy options are on the rise. Offering alternatives to milk like oat and almond will need to be a baseline. You might also include coconut, cashew, or hemp.
Remote work has been on the rise, so it would pay off to be friendly to remote workers. Students also bring a lot to your business when they seek it out to study or do work.
Legal Structure
Regardless of where you start your business, you will need to pick an appropriate legal structure and file it. Most coffee shops function under a Limited Liability Company (LLC), so that is what we will discuss here.
LLCs are useful for keeping your business expenses and debts separate from personal ones. They are nice because they offer the benefits of both being a corporation and a partnership, and there is a lot of flexibility for structuring within an LLC.
You should always consult legal aid for business ventures like this, but forming an LLC in Texas only requires that you file a certificate of formation with the Texas Secretary of State along with the proper filing fee.
Financing
Securing financing is not very different in Texas than it is in any other state, and the financing you pursue depends on personal preference, financial needs, and what is available. The state of Texas has compiled a list of state-specific resources here, including angel investors, non-profit lenders, Texas Workforce Grants, and more.
Business Paperwork in Texas
When you start a new business anywhere you need to file the paperwork that they require. Texas tends to be more friendly to businesses in this area, giving you more freedom and less to file. For example, Texas does not require you to file a General Business License, and they treat your certificate of formation as one.
This does not mean they are without needs when it comes to filing paperwork. Keep reading to figure out the specific paperwork you will need to file in Texas for your coffee shop.
Local Permits
The municipality in your area can require any number of permits or forms to be filed, and it is different for each area. You will need to contact your local county and city government for their needs.
Licenses and Permits
Because a coffee shop handles both food and serving customers they require licenses and permits specific to restaurants in the state of Texas. Here is a list of what you will need for your business.
Certificates and Registrations
Your coffee shop will need to meet certain standards in Texas, and you will need certificates and proper registration to show it.
You will need to have a plan for your solid waste and file that meets both local and state ordinances.
Grease traps are required in Texas by any business that is a source of cooking grease or oil in sewage, and your local authorities will likely require you to register your grease trap.
You will need to register to dispel wastewater.
Employer Requirements
The paperwork that comes with being an employer is not much, but it is necessary.
W-4
Your employees will need to fill out a W-4 exemption form either on their start date or before it. This will tell you how much money should be withheld from their paycheck for federal income taxes.
W-2
A W-2 is the result of the W-4 form. Employers must file a W-2 every year to outline the amount that was paid to the employee over the year and the amount that was withheld for taxes. Copy A of a W-2 goes to the Internal Revenue Service (IRS).
I-9
An I-9 form verifies an employee's eligibility to work in the United States, and it is required for all employees hired after November 6, 1986. This must be completed within three days of the person being hired. If you need assistance completing the form for non-citizens the Small Business Association has compiled resources.
New Hires
Texas requires businesses to report employees that they have hired or rehired within twenty days of their hiring date. This is done with the Texas Attorney General.
Insurance
Businesses with less than fifty employees are not required to offer health insurance in Texas, but providing health insurance can set you apart from other employers in your area. The Texas Department of Insurance has compiled a list of resources for insurance depending on your business size.
Texas also does not require an employer to carry workers' compensation insurance, but you are required to notify your employees if you do not offer it. Because any business is prone to accidents it is a good idea for your coffee shop to offer workers compensation. It gives you protection if an employee is ever injured and decides to sue.
Other Considerations
Despite Texas not requiring general liability insurance, it is not a bad idea to have it. Other insurance policies you may want to look into include:
Commercial Property Insurance – This can protect you if your equipment is damaged, destroyed, lost, or stolen.
Food Spoilage Insurance – Depending on where you set up in Texas you can be affected by power outages due to tornados, hurricanes, thunderstorms, or freezes. While it is important to have a backup plan to preserve food, food spoilage insurance can cover your loss if food goes bad.
Commercial Auto Insurance – If you go the way of delivering your coffee and you use your vehicle to do it then you will need commercial auto insurance. Not only is it required by Texas, but it also protects you in the case of an accident.
Check out what you need to get your business license HERE.
Things You Can Add on to your Texas Coffee Shop
Beyond being more relaxed on business requirements, Texas is a fun state to start a business in because Texans pride themselves on heritage and tradition. (Have you heard about Texas students being baffled that other states do not have a state pledge?)
Being in Texas goes beyond geographical location. Texans are fans of their state, and they love to represent where they come from and do their business. Offering things like unique or Texas-specific merchandise can grow off that sense of pride.
Here are some things you can do for your Texas coffee shop to give it that Lone-star flair.
Have a Mascot
Everyone in Texas knows about Buc-ee's. The truck stop is infamous for its wide selection and clean bathrooms, but most of all its beaver. While the franchise is now moving out of Texas and further into the nation, you can blame a lot of success on the merchandising team that turned Buc-ee the beaver into a goldmine.
Texans love having mascots to root for and represent them, so having one for your coffee shop to put on merchandising and advertisements will help you out when it comes to connecting to your customers and establishing a base in your community.
Play Nice with Texas Icons
Texans do not just want business merchandise – they want Texas merchandise. Even if you are working with a franchise, if you can offer state-specific items for purchase it will take you that much further.
Examples include:
Cowboy/country/desert related items
State symbols like longhorns, armadillos, bluebonnets, or pecans
Texas flags and their many variations
Slogans ("Don't mess with Texas")
Conclusion
Starting a new business is an exciting adventure on its own, but starting a coffee shop in Texas is the next level. You have plenty of resources waiting for you to utilize them, an easy business interface to navigate, and plenty of citizens waiting to either work for or visit you.
As long as you do the work to plan your business out and secure the necessary permits, certificates, and licensing your business will undoubtedly thrive in Texas's economy. Make sure you start today so your business can get on its legs that much sooner!
Frequently Asked Questions
Does it cost less to start a coffee shop in Texas?
While it costs about average to start a coffee shop in Texas, it is worth noting that the cost of living in Texas is lower when compared to other states. It will likely cost you less in resources in the long run to have your coffee shop in Texas.
Is it better to start a coffee shop in a small town or a big city in Texas? The best thing about coffee shops is they have become necessary to everyday life, so it is not a matter of which is better but which is better for what you want to run. Cities will require more fast-paced or niche coffee shops, and small towns will thrive on tradition.
What states offer similar opportunities to Texas?
Texas may not be the right pick for you for several reasons, but states that have economies growing similar to Texas include Utah, Georgia, North Dakota, and Oklahoma. These states all pride their selves on heritage, and they have a variety in their demographic similar to what is found in Texas.
To learn more on how to start your own coffee shop checkout my startup documents here
Please note: This blog post is for educational purposes only and does not constitute legal advice. Please consult a legal expert to address your specific needs.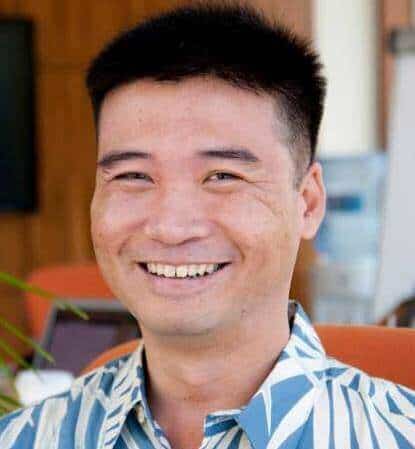 Hi! I'm Shawn Chun
My adventure in coffee began when I first launched my first coffee shop back in the early 2000s. I had to figure out so many things on my own and to make it worse within 2 years of opening two large corporate coffee chains moved in just blocks away from me!
As I saw smaller and even some larger coffee shops in the neighborhood slowly lose customers to these giant coffee chains and slowly close up shop, I knew that I had to start getting creative…or go out of business.
I (like you may be) knew the coffee industry well. I could make the best latte art around and the foam on my caps was the fluffiest you have ever seen. I even had the best state-of-the-art 2 group digital Nuova Simonelli machine money could buy. But I knew that these things alone would not be enough to lure customers away from the name brand established coffee shops.
Eventually, through lots of trial and error as well as perseverance and creativity I did find a way to not only survive but also thrive in the coffee/espresso industry even while those corporate coffee chains stayed put. During those years I learned to adapt and always faced new challenges. It was not always easy, however, in the end, I was the sole survivor independent coffee shop within a 10-mile radius of my location. Just two corporate coffee chains and I were left after that year. All told the corporate coffee chains took down over 15 small independent coffee shops and kiosks and I was the last one standing and thriving.
Along the years I meet others with the same passion for coffee and I quickly learned that it is not only "how good a barista is" that makes a coffee shop successful, but the business side of coffee as well.
Hence why I started this website you are on now. To provide the tools and resources for up and coming coffee shop owners to gain that vital insight and knowledge on how to start a coffee shop successfully.
Stick around, browse through my helpful blog and resources and enjoy your stay! With lots of LATTE LOVE!
Shawn