In the United States, more than 150 million people age 18 and older drink coffee every day. The typical coffee drinker consumes 3 cups of coffee per day . At an average cost of $3 per cup, opening a coffee shop kiosk has the potential to make a comfortable living.
How to start a coffee shop kiosk begins with thorough research, development, and planning. The six steps that are essential for building the foundation for a successful coffee shop kiosk include: 
Creating a solid business plan
Developing a standout menu
Finding a lively location
Balancing business and personal finances
Vetting out quality vendors
Hiring superior baristas
Spending the time to visualize the perfect coffee shop kiosk lays the groundwork for a profitable venture. Knowing every detail of what starting a coffee shop kiosk entails will prevent costly mistakes. Planning ahead and preparing accordingly will ensure a greater chance of being a success.
6 Essential Steps for Success
Opening a coffee shop kiosk is more than just selling a hot beverage and a bagel. A new business requires artistry in order to catch the eye of potential customers. It necessitates tenacity and integrity to spar in a highly competitive market. Succeeding in the coffee shop kiosk business calls for the perfect blend of unique and familiar.
Create a Solid Business Plan
The first step in creating a new business is to visualize the end goal and build towards it. Putting everything down on paper will help with every aspect of the business. From what the kiosk will look like to how much money it will bring in, planning on paper is key.
During these planning stages, ideas about branding, logos, menus, and location will develop, In turn, these decisions will aid in making the right choices about the equipment needed and business regulatory requirements. This first step will require research about potential customers, the neighboring competition, and local laws pertaining to running a business.
Most importantly, creating a solid business plan will be crucial to obtaining business loans and financing. A well-written plan will show lenders planned expenses and forecasted profits, It should also contain information pertaining to marketing the business and growth potential.
Develop a Standout Menu
Coffee has come a long way since the days of brewing a pot of Folgers at home. Fancy frappuccinos and mocha lattes are today's board of fare. Developing the menu for a coffee shop kiosk will require knowing what the people want. It will also determine what equipment and ingredients the shop must have on-hand.
In addition, the menu will help to ascertain the building and health code regulations the business must abide by. States require food service businesses to comply with established health and safety laws. Violation of health codes is the fastest way for a business to be shut-down and a reputation to be ruined.
When creating a coffee shop kiosk menu, keep it simple in the beginning. As the business grows, the menu can grow with it. Introducing new items or seasonal menus can be tested out as free samples to gauge customer satisfaction and potential popularity.
A coffee shop kiosk menu effects:
Size of workspace required
Necessary equipment
Building and health code requirements
Monthly budget for ingredients
Labor expenses
Reflection of personal brand
Find a Lively Location
An independent coffee shop kiosk requires a high volume of customers on a regular basis in order to succeed. In other words, set up a shop where the people are already going and provide a service they already use more conveniently. For example, a drive-thru kiosk will need to be in a place that's easy to access while being en route of where commuters are heading.
Other types of coffee shop kiosks are located in areas with substantial foot traffic. Places like train stations, bus depots, and airports have a regular flow of potential customers. Additional locations with a high number of pedestrian traffic include college campuses, office building complexes, outdoor venues, and sports practice complexes.
Deciding on the location of the coffee shop kiosk will come down to several factors including how big the space is and how much it will cost to lease. Always choose a lease agreement versus paying a percentage of sales. Paying a consistent monthly amount is easier to budget and more profitable in the long run.
When choosing a location, avoid places that will rely on a single business to bring in the customers. Look for places that offer a variety of services people use regularly like dry cleaners and grocers. Talk with the surrounding business owners to see if there's a need for a coffee shop kiosk and get an idea of lease prices in the area.
Balancing Business and Personal Finances
Starting a coffee shop kiosk as a sole source of income will require the ability to balance the business budget and one's personal budget. A business owner only makes a salary if the business is profitable. Knowing where to make adjustments in expenditures will keep costs down and increase the income of the business owner.
Monthly business expenses like utilities, supply vendors, and employee salaries will tend to stay consistent. Fluctuations in the number of product sales will make the biggest impact on the monthly budget of a business. Additional expenditures like advertising costs will vary throughout the year.
Start-up costs, like the purchasing of equipment, involves finding both affordable and durable machinery. Spending a few dollars more upfront for higher quality equipment is often cheaper in the long run than having to repair or replace the less expensive model. Warranties only last so long and business insurance only covers loss from fire, theft, and certain disaster situations.
Personal expenses of the owner factor into the business budget in that a salary needs to meet the owner's personal needs without sacrificing the needs of the coffee shop kiosk. Often times this means long hours and limited menu items to minimize operating costs. As the business grows with success, the business owner can become less hands-on and rely more on trustworthy employees.
To learn more about employee labor costs, click here.
Vetting out Quality Vendors
Successful businesses rely on harmonious relationships with suppliers and vendors. Coffee shop kiosks need a steady supply of ingredients and foodservice products. Choosing the right vendor takes into account quality, cost, and reliability. Sacrificing any one of these three could make the difference between absolute success and utter failure.
The menu created in Step 2 will dictate the list of daily supplies and ingredients needed for the coffee shop kiosk to run smoothly. Quality speaks volumes when it comes to food and beverages. Shop around for the best price but don't choose the cheapest product over excellence and reputation.
Hire Superior Baristas
Coffee is more than just a drink with breakfast. It has grown into a culture of its own with expectations and standards. Coffee consumption is no longer just about waking up or staying warm. It has flourished into a social activity for a casual visit or a business meeting.
Just like great restaurants hire the best mixologists to work behind the bar, successful coffee shop kiosks employ high-quality baristas. Fluency in the language of coffee means knowing the difference between a macchiato, a latte, and a cappuccino. Excellence in customer service means knowing the importance of a welcoming smile paired with friendly and professional synergy.
Licenses, Regulations, and Health Codes
Starting a coffee shop kiosk requires choosing between being a sole proprietorship or a limited liability company (LLC) when registering the business name. Choosing to create an LLC protects the business owner from personal liability lawsuits. It also recognizes the business as a company that can expand or become franchised.
Obtaining a business license will be the next step in the legal jungles of running an establishment for either an LLC or a sole proprietorship. In addition, cities and states will require specific licenses and certificates such as a food handler's license and health inspection certificates. In general, if the products being used require refrigeration, like milk or cream, there will be health code regulations the business must adhere to.
Check with the local government office to obtain a list of business regulations and licensing requirements needed to open a coffee shop kiosk. Some licenses may require taking a class and passing a test. Other legal requirements will likely include inspections by the health department, fire department, or building code inspectors.
Frequently Asked Questions
What is the difference between a coffee shop kiosk and a coffee cart business?
The difference between a kiosk and a cart is the kiosk is an anchored structure connected to electricity and plumbing. Often a kiosk offers much more room for working and storage of products. A cart business, on the other hand, is smaller and more mobile but will require access to electricity and water through external sources.
Do I need restaurant insurance for a coffee shop kiosk?
Any business that cooks and serves food should obtain a restaurant insurance policy. Working in a kitchen with food has additional risks and dangers. Floors get slippery and food goes bad, Restaurant insurance will protect the coffee shop kiosk owner in the event of a lawsuit.
To learn more on how to start your own coffee shop checkout my startup documents here
Please note: This blog post is for educational purposes only and does not constitute legal advice. Please consult a legal expert to address your specific needs.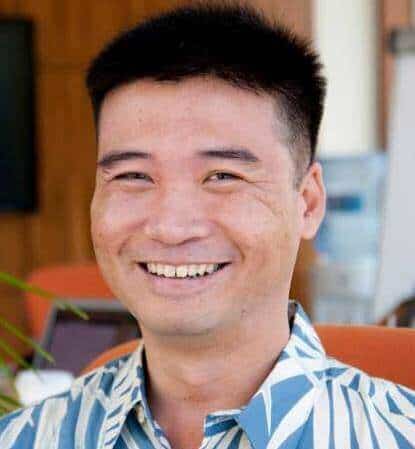 Hi! I'm Shawn Chun
My adventure in coffee began when I first launched my first coffee shop back in the early 2000s. I had to figure out so many things on my own and to make it worse within 2 years of opening two large corporate coffee chains moved in just blocks away from me!
As I saw smaller and even some larger coffee shops in the neighborhood slowly lose customers to these giant coffee chains and slowly close up shop, I knew that I had to start getting creative…or go out of business.
I (like you may be) knew the coffee industry well. I could make the best latte art around and the foam on my caps was the fluffiest you have ever seen. I even had the best state-of-the-art 2 group digital Nuova Simonelli machine money could buy. But I knew that these things alone would not be enough to lure customers away from the name brand established coffee shops.
Eventually, through lots of trial and error as well as perseverance and creativity I did find a way to not only survive but also thrive in the coffee/espresso industry even while those corporate coffee chains stayed put. During those years I learned to adapt and always faced new challenges. It was not always easy, however, in the end, I was the sole survivor independent coffee shop within a 10-mile radius of my location. Just two corporate coffee chains and I were left after that year. All told the corporate coffee chains took down over 15 small independent coffee shops and kiosks and I was the last one standing and thriving.
Along the years I meet others with the same passion for coffee and I quickly learned that it is not only "how good a barista is" that makes a coffee shop successful, but the business side of coffee as well.
Hence why I started this website you are on now. To provide the tools and resources for up and coming coffee shop owners to gain that vital insight and knowledge on how to start a coffee shop successfully.
Stick around, browse through my helpful blog and resources and enjoy your stay! With lots of LATTE LOVE!
Shawn