Starbucks is a well-known coffee place that has stores in more than 63 countries and many well-known airports. However, there are key differences between cafes and coffee shops. If you are just starting in a business you may be wondering what the difference between a coffee shop and a cafe is. How do big brands stay in business? How are cafe's and coffee shops similar when we interchange the two?
Is Starbucks a cafe?
Starbucks is a well-known coffee shop around the world and not a cafe. There are key differences between cafes and coffee shops. Starbucks is known for its coffee but not for its food. However, many food items and desserts are served at Starbucks to pair with their coffee.
There are key differences between coffee shops and cafes. Though coffee shops may serve food their intent is different from a cafe. Both a cafe and coffee shop are profitable businesses to start. You will want to pick the one thing to focus on and expand from there. One place can not serve everything.
Why Is Starbucks Not A Cafe?
The cafe comes from the French word coffee. So if you are in Europe you will go to a cafe for coffee. However, in the United States, most people think of cafes as a bakery or a place that serves light food with tea. Although it is not necessarily focused on tea or coffee.
Starbucks is focused on their coffee and not their food. This means they are a coffee shop that serves to select food items. When a place is focused more on the food and service of the food, it means they are more of a cafe than a coffee shop.
Whatever the business focuses on determines what they are called. When something is focused on the food, they are almost always a cafe. When a company is focused on coffee, they are typically always a coffee shop.
Is a Cafe Better Than a Coffee Shop?
Depending on where you live and what you want to focus on will determine the answer to this question. If you want to focus on food or baked goods, a cafe may be more suitable for your business. However, if you want to focus on new and unique coffee in your area, a coffee shop is the best thing to open.
Small coffee shops see a profit margin of 12% on all purchases. However, a big coffee shop may only earn 2.5%; opening up a small business is more profitable. A coffee shop can be worth it if you are willing to work at it.
Smaller cafes or bakeries have such large makeup on their products it can be hard to determine their profit margin. However, if you are a cafe owner who makes $450,000 a year, you may see around 20% of that for yourself.
Both a cafe and a coffee shop are worth opening up. Many owners have to work long days to make all of this money, and most of it has to go back into the business. Almost any business can be worth it if you try hard enough.
Is a Cafe More Profitable Than a Coffee Shop?
There are times when a cafe is more profitable than a coffee shop, but it depends on what kind of food is served. If the cafe is focused on baked goods, it may be considered a bakery. If that is what a business is focused on, it will be very profitable.
However, if a place is focused on food, it may be less than a bakery. The average profit margin of a cafe that focuses on food or may be considered a small restaurant is 3-5%. Though it sometimes can lead up to 15%.
Depending on how much business your coffee shop gets will determine if you are more profitable than the other choices. No matter which you choose, you can always serve food or coffee. Any of these will require certain marketing techniques to be profitable.
Tips To Make Your Coffee Shop More Successful Than a Cafe
Starbucks is a reputable coffee shop that has become a widespread company. What makes them so wonderful, and how can you be sure to profit like them? Starbucks didn't start as a big shop.
In fact, the original one is small and can barely fit a handful of people inside. So why the long line out the building and wrapped around the corner for one cup of coffee? They created a great experience to give all customers at their original location, helping them stay profitable. So what can you do?
Location

When you have a good place for your coffee shop, it sets the tone for how your business will go. If you are a drive-through, you will want to make sure it is on the busiest side of the street but one where your customers can easily get back on the road. If you have a sit-down coffee shop, maybe the best spot is a busy strip mall and offers your customers a pretty view. Location is everything and will determine how many customers you get.

Product

The next most important thing is what you serve. If you are giving out bad roasts and brews, you will become known for that. It is essential to be serving only coffee and food that is high-quality. If you think it is gross, then don't serve it to your customers.

Customer Service

Something that your business needs to be known for is customer service. If you are looking for a fun environment, only hire people who are bubbly and go above and beyond to get your customers the best coffee and the most fun experience. Ensuring all of your team members have the same outlook on life can ensure that everyone gives the same level of customer service.

Environment

Focus on the kind of environment you want to give people and stick with it. Whatever type of environment you create for your customers is something that you will become known for. This will be a huge part of how people see your company and describe it to their friends. Be unique, make it your own, and soon it will be a huge part of your brand identity.

Loyalty Programs

How do you get customers coming back? One of the tricks you can do to have a profitable business is to create loyalty programs. Something as easy as a punch card. Buy 10 drinks and get the next one free. This will entice your customers to come back more frequently because they know there is a free drink at the end.

Yummy Food

Though your focus should be on the coffee as a coffee shop, there is no doubt yummy food goes a long way. Be sure you are choosing things that pair well with the coffee and not steal the show. Be sure all of the baristas know what the food tastes like and what it pairs well with. Then everyone will be able to make recommendations to the customers.
There are so many tips and tricks you can do to make a successful coffee shop. The most important thing you can do as a business owner is to be present on the front line. Observe what needs to be changed and what things are doing well.
Wondering how much owning your own Starbucks would cost? Check out our article HERE!
Final Thoughts
Starbucks is not a cafe, they are a profitable coffee shop, and they are a great company for inspiration. They take care of their employees, they are run all the same, and everyone on the Starbucks team lives by the same morals and standards. If you are looking to start a coffee shop, it may be good to understand what Starbucks has done well and what they have not done well. They are a huge competitor in the coffee world.
The most important thing you can do as a business owner is to understand your vision and success. If you aim to be like Starbucks, that is your goal. Success looks different for everyone, and you must determine what you want before starting.
Frequently Asked Questions
Is a coffee shop profitable?
Coffee shops can be profitable if you make the correct business decisions. You will want to be sure that you have a good location, the best coffee, and some type of rewards program set up to be a profitable coffee shop.
Why do coffee shops fail?
There are many reasons why a coffee shop might fail. The shop could be in a very bad location. Perhaps the employees cannot make good coffee. Or it could be a lack of proper management. The best thing to do as a business owner is to plan out all of the details and do all of your research.
Is a coffee shop hard to run?
Any business can be difficult to run and may require long hours. It is important to set a solid team in place that will have your back running the business. If you have a strong team and support system, it can be easy to run a successful coffee shop.
To learn more on how to start your own coffee shop checkout my startup documents here
Please note: This blog post is for educational purposes only and does not constitute legal advice. Please consult a legal expert to address your specific needs.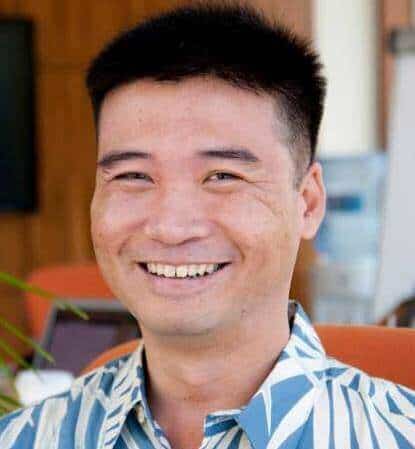 Hi! I'm Shawn Chun
My adventure in coffee began when I first launched my first coffee shop back in the early 2000s. I had to figure out so many things on my own and to make it worse within 2 years of opening two large corporate coffee chains moved in just blocks away from me!
As I saw smaller and even some larger coffee shops in the neighborhood slowly lose customers to these giant coffee chains and slowly close up shop, I knew that I had to start getting creative…or go out of business.
I (like you may be) knew the coffee industry well. I could make the best latte art around and the foam on my caps was the fluffiest you have ever seen. I even had the best state-of-the-art 2 group digital Nuova Simonelli machine money could buy. But I knew that these things alone would not be enough to lure customers away from the name brand established coffee shops.
Eventually, through lots of trial and error as well as perseverance and creativity I did find a way to not only survive but also thrive in the coffee/espresso industry even while those corporate coffee chains stayed put. During those years I learned to adapt and always faced new challenges. It was not always easy, however, in the end, I was the sole survivor independent coffee shop within a 10-mile radius of my location. Just two corporate coffee chains and I were left after that year. All told the corporate coffee chains took down over 15 small independent coffee shops and kiosks and I was the last one standing and thriving.
Along the years I meet others with the same passion for coffee and I quickly learned that it is not only "how good a barista is" that makes a coffee shop successful, but the business side of coffee as well.
Hence why I started this website you are on now. To provide the tools and resources for up and coming coffee shop owners to gain that vital insight and knowledge on how to start a coffee shop successfully.
Stick around, browse through my helpful blog and resources and enjoy your stay! With lots of LATTE LOVE!
Shawn