The ultimate life for a coffee connoisseur with an entrepreneurial spirit is to open a coffee shop and spend the rest of their life sipping some quality brewed beans, while the money rolls in. It sounds like a dream, and can even become attainable, but not without some hard work and follow-through. Starting any kind of business is not for the faint of heart, and a coffee shop is no exception to the rule.
Opening a coffee shop requires dedication to the art of a quality brew, customer experience and developing a thriving atmosphere. The following eight tips will give insight to anyone wanting to open a coffee shop.
1. Construct your blueprint
Your blueprint is a business plan that will guide you through building every aspect of your business. This blueprint explores strengths, weaknesses, and potential profit earnings while defining your customer base and qualities unique to your shop.
2. Promote your coffee shop before it opens
Waiting to promote your coffee shop until the day you open is a surefire way to expect a slow and dreary opening. Customers in the area need to know well in advance the day you plan to open, and all the reasons they should be there, too.
3. Network as much as possible
Networking is one of the most valuable resources any business owner has to spread the news, like opening a new coffee shop. Attend local meetups and mix 'n mingles to promote your coffee shop as well as invest in some word-of-mouth advertising.
4. Employ the right personalities that fit your shop
The caliber of barista you hire to work behind the counter will set the bar for the quality of coffee that your shop serves. Hiring and training the right people for the job is a monumental core element that will determine your business success.
5. Hire the experts to do what they do
As a business owner, you're expected to wear many hats. Some of those hats may fit better than others. When it comes to matters such as accounting or legal, it's best to hire the experts of their field, so you can focus on the areas that you are the expert.
6. Experience your coffee shop as the customer
Enter your coffee shop on a frequent basis using the eyes of your customer. Since you're in your shop on a daily basis, you can easily overlook details like dust bunnies in corners that build up over time and stick out like a sore thumb to your customer.
7. Analyze behavioral habits
An efficient coffee shop owner needs to constantly be analyzing business behavioral habits that can lend to over spending, waste, and mismanagement. Study your shop's operational practice and adjust, if necessary, to instill proper habits.
8. Passion is the key to your ultimate success
Owning a business is not for everyone. It requires passion to persevere through the inevitable ebbs and flows that are the basic building blocks of any business. Before opening a coffee shop, be sure you possess the right amount of passion to succeed.
Any business owner will tell you that going into business can be one of life's greatest gambles. On the flip side, owning your own business can also reap huge rewards. The difference of the two results does not stem from whether one business was founded on the premise of good luck or not. Success is a result of hard work, discipline, and determination. These work habits need to be the main ingredients when constructing your blueprint to success, also known as your business plan.

Anyone who goes into business without a plan in place is doomed for failure.
Consider the significance of your business plan as important as a compass to any captain. How does one steer the ship when they don't know where to go? Your business plan will guide you on your path, creating a clear presentation for you to share with partners and investors. Your business plan will define your mission as a company, along with the qualities that make up your potential clientele. Remember to include these major components when writing your business plan:
Be sure to study your competitors – Knowing your competitors is a huge advantage to your coffee shop success. Be aware of their weakness and set it as one of your priorities for strength. Consider what strengths of theirs can triumph over your weakness. Be realistic with your analysis.
Behold the power of proofreading – You may not be an English major, but don't underestimate the value of proofreading your business plan. The last thing you want is grammatical errors when presenting your plan before very important eyes that may be deciding whether to invest in you.
Don't be afraid to ask for advice – Writing a business plan can feel very unnerving at first, considering it may require you to fill in information that you're not quite sure of. Just like any journey in life, don't be afraid to ask those who have been there before. Learning to ask is part of the voyage.
Once you have your business plan in place, it's time to hit the ground running. Start by building your brand, presenting your plan to investors, and finalizing all the paperwork including location, employees, and the date you plan to open. As soon as you have your address it's time to promote your coffee shop to the world. Avoid the mistake made by new business owners who wait until they open to promote.
Promoting your coffee shop gets across your message to the public.
You are the advocate and voice of your coffee shop. Renting out a building, putting a sign out front, and coffee in a pot is not going to generate traffic into your coffee shop, come opening day. You have to communicate who you are and what people are missing, never having sipped from your coffee cup. Major promotion prior to opening day is well worth your time. Here are a few promotional ideas to consider:
Silly, little sidewalk sign – If your shop is located in a busy strip mall, perhaps you can place a sidewalk sign outside in view that announces your coffee shop, the opening date, and a funny little saying that can bring a smile and attention to the kind of charm a future customer can expect from your shop.
Get active on social media – Take your future prospects behind the scenes with you by going live on social media. This is a powerful way to gain a following, bring interest, and spread information about your coffee shop, the day you are going to open and when people can join in on all the excitement.
Offer discounted coupons – Prior to opening, go around to local stores businesses and office buildings handing out coupons with offers of discounted products or free samples of coffee. Be sure to create an expiration date to encourage them to visit your shop within the week you plan to open.
Sharing the news of opening your coffee shop is critical to the results of your opening numbers. Putting energy into your promotion creates momentum that will continue to build as you continue to promote. The best way to promote your coffee shop is by getting out in the world and telling people about it. Word-of-mouth is an effective advertisement strategy and you are your best spokesperson. Networking within your community and local businesses is your best place to start promoting your coffee shop. People around you won't know you exist unless you tell them.
Attend local festivals, set up a booth at your neighborhood farmer's market or art walk. Visit businesses and office buildings nearby or check out some networking groups that meet in your area. Networking can be as easy as being aware of the people who gather near your coffee shop. Being warm, friendly and inviting is a pertinent aspect to the flavor of coffee you may serve, so be sure to extend the message of your coffee shop into your networking endeavors. Keep in mind:
You are your own walking billboard – When out talking about your coffee shop in public, don't forget that you're representing your coffee shop, not necessarily you the individual. Keep things fun, yet, professional. People will associate the caliber of your coffee by the way you represent yourself.
Utilize your time wisely – Networking parties can become quite time consuming, but can also be rather rewarding when done efficiently. Have a clear plan in mind, target your key people, pick your next tier, and simply engage with everyone else. Luckily for you, the majority of people love coffee.
Network alone to be more productive – The whole point of networking is to meet new people. This can be rather challenging while attending a networking event with someone you know; people tend to stick together and avoid talking with new people. Attend the event alone to be more productive.
Owning a coffee shop requires a passion for people. It requires building relationships and a reputation of being warm and inviting to a wide range of diverse coffee drinkers. Some of the most important relationships formed are going to be between you and your baristas, wait staff, servers, or any other employee that you hire to work for you. Hiring the right personalities with work ethic, and the ability to meet the needs of running a coffee shop seamlessly requires your utmost attention.
Hiring the right people for the job is one of the most important tasks you have as the owner of a coffee shop. Your staff is the heart and personality of what makes your shop come alive. Hiring the wrong people can dramatically change the results of your overall success. Taking time to watch and observe each potential candidate demonstrating several different aspects of operation is one of the greatest investments you can make. A few suggestions when developing your team are:
Unnecessary waste can cost you – Simple waste of inventory can add up quickly in a coffee shop, costing you money and making zero profits. It's important when you're just opening up to catch bad habits, and nip them in the bud. Train your team to use only as needed to develop healthy habits.
Create uniformed quality amongst staff – As your team begins to develop, you'll find one barista has a knack for steaming up a latte, while another has perfected the blend of espresso-based delight. Make time for each to share their technique, setting the bar for a consistent, quality taste.
Let the experts be experts – You have plenty to do already as the owner of a coffee shop; you don't have time to be the accountant or other duties that aren't quite a strong suit. Hire the experts in these fields to do what they do best and trust they know how to do the job unless you determine otherwise.
Creating a consistent atmosphere is essential to the satisfaction of your customers. They want to know they can expect the same quality experience every time they enter your doors. The best way to establish this experience is by instilling into each employee the same quality values. If someone doesn't meet the criteria, it's imperative to your business you let them go. In the same sense, it's important to know when you hire someone who knows their job, better than you. Micromanaging a skilled barista can cost you talent and quality service.
A good leader knows how to delegate tasks, which makes time for you to put energy into what you do best… run a coffee shop.
The best perspective a coffee shop owner can take is in the eyes of their potential customers. Before your grand opening, six months after you first opened your doors, and for the remaining time you're in business, it's valuable to take a walk around your shop as though you were the customer experiencing it for the first time. Watching how your coffee shop operates from multiple angles can give insight to any strengths that need to be highlighted, or weaknesses that need correcting.
Observe the flow of your transaction as a customer who ordered drip coffee and has to find the designated area to add cream and sugar.

Detect barriers or obstructions that can make getting in and out of your coffee shop confusing or hazardous during an early morning rush.

Routinely check facilities for sufficient supplies and cleanliness, along with corners of your shop that may attract dust and other such debris.

Take notice of popular items that may run out more frequently than others and ensure you adjust ordering inventory to meet your customer needs.

Ask your customers about their experience. Pay attention to whether they leave with smiles on their faces or the look of utter coffee disappointment.
As the owner of a coffee shop, it's your ultimate responsibility to dedicating yourself to the art of a quality brew, customer experience and developing a thriving atmosphere. It may not always be so simple, as every business is going to experience the ebb and flow that's part of its nature. The key is to keep your mind set on why you opened up a coffee shop in the first place, igniting the passion for your dream's success.
Your passion for your shop is like the caffeine to its espresso.
Your passion is the fuel that will keep you pushing through the hard times that are unavoidable when owning any type of business. If you have a love for the art of brewing up the perfect espresso-based drink and sharing this magical cup of joy with others, then perhaps owning a coffee shop is the perfect choice for you. This dream can become a lucrative reality, with vision, hard work, and passion for coffee.
Need more reasons to open a coffee shop? Check out our top ones here.
Frequently Asked Questions
What is the average profit margin of a coffee shop?
Coffee shops have a gross margin of approximately 85%, with 15% of revenues going towards the cost of food. The average profit margin will be determined on what is left over after total COGS and operational cost. If the total cost of food is over 15%, it's time to adjust pricing.
What is the average revenue of a coffee shop?
A small- to medium-sized coffee shop sells about 250 cups of coffee per day, bringing in an estimated revenue of $60,000 – $168,000 per year. This income will vary depending on the total cost to run and operate, location, incoming traffic, and sales.
To learn more on how to start your own coffee shop checkout my startup documents here
Please note: This blog post is for educational purposes only and does not constitute legal advice. Please consult a legal expert to address your specific needs.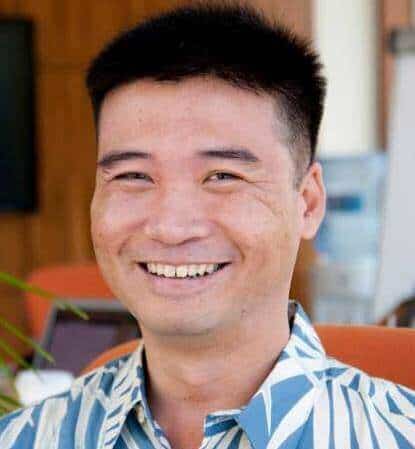 Hi! I'm Shawn Chun
My adventure in coffee began when I first launched my first coffee shop back in the early 2000s. I had to figure out so many things on my own and to make it worse within 2 years of opening two large corporate coffee chains moved in just blocks away from me!
As I saw smaller and even some larger coffee shops in the neighborhood slowly lose customers to these giant coffee chains and slowly close up shop, I knew that I had to start getting creative…or go out of business.
I (like you may be) knew the coffee industry well. I could make the best latte art around and the foam on my caps was the fluffiest you have ever seen. I even had the best state-of-the-art 2 group digital Nuova Simonelli machine money could buy. But I knew that these things alone would not be enough to lure customers away from the name brand established coffee shops.
Eventually, through lots of trial and error as well as perseverance and creativity I did find a way to not only survive but also thrive in the coffee/espresso industry even while those corporate coffee chains stayed put. During those years I learned to adapt and always faced new challenges. It was not always easy, however, in the end, I was the sole survivor independent coffee shop within a 10-mile radius of my location. Just two corporate coffee chains and I were left after that year. All told the corporate coffee chains took down over 15 small independent coffee shops and kiosks and I was the last one standing and thriving.
Along the years I meet others with the same passion for coffee and I quickly learned that it is not only "how good a barista is" that makes a coffee shop successful, but the business side of coffee as well.
Hence why I started this website you are on now. To provide the tools and resources for up and coming coffee shop owners to gain that vital insight and knowledge on how to start a coffee shop successfully.
Stick around, browse through my helpful blog and resources and enjoy your stay! With lots of LATTE LOVE!
Shawn