In recent years, coffee shops have gained a bad reputation for being unprofitable and short-lived. Chances are if you have started spreading the word that you want to start a coffee shop, you've gotten some raised eyebrows from skeptical friends and family. There is no denying that there is risk involved with opening any business, so its understandable that they might have concerns. However, there are so many reasons why a coffee shop is a great business to get into, for social, financial, and personal reasons.  So if you need a little more encouragement or arguments to give your nay-saying friends, read on!
Some of the biggest benefits you can get from starting a coffee shop are:
Coffee Never Goes Out of Style
It Can Be a Great Source of Extra Income
You Can Make it Your Own
You're in Control
You Get to Be a Part of Coffee Culture
It's Flexible
It Will Give You Valuable Managerial Experience
It's Fun!
Let me expand on what makes these aspects of owning a coffee shop so desirable.
Coffee Never Goes Out of Style – I think it's safe to say that coffee's massive popularity is here to stay. While certain cafe gimmicks or trends such as outrageously flavored frappuccinos or nitro cold brew might come and go, plain old coffee has secured its spot as part of the culture of almost every part of the world. Therefore, starting a coffee shop isn't like starting a frozen yogurt joint or bubble tea bar. These new and stylish foods might do a booming business at first that dies out in a year or two when people move on to the next big thing. In the coffee world, there will always be a market for your product, which is something not every business can boast about. Many of us like to joke about our coffee addictions, but some have suggested that it is harder to quit caffeine than cigarettes. In fact, 25% of Americans purchase prepared drinks like lattes or iced coffees at least three times per week. So, despite the fact that coffee shops are popping up more quickly than ever, demand is growing with it.
It Can Be a Great Source of Extra Income – The most common objection you will hear to the idea of starting your shop will likely be that you won't make any money, or worse, that you'll drown in debt. We've all heard stories of cafes that have failed miserably quickly after getting off the ground, but you might be surprised to hear that those shops are not the norm. The fail rate for coffee shops is actually only about 10%. I'll be honest, it may take some time before your coffee shop business is making you money rather than losing it. But once you stabilize, provided you have created a solid business plan, there's a good chance that you will have a shop that is turning a respectable profit. If the cafe is a side project it can be a source of extra income to make you more comfortable, but it can also be viable as your primary money-maker. Just know before going all in what you would like to get out of your new business so you can plan accordingly.
You Can Make it Your Own – You might still be worried that in light of coffee's popularity that competition is a concern, which is valid. But this gives you the opportunity to utilize your own ideas and creativity to come up with an entirely unique shop. Ask yourself what you can bring to the trade that hasn't been seen before – there is no shortage of ways that you can put your own spin on the traditional coffee shop model. Having a stamp of your own personality on the shop can not only generate your customers' interest but can keep you motivated as well. When you love your business the rest will come easily. Some ways that others have adding unexpected stylistic elements, including unique food on the menu that other cafes do not have, having a theme that sets them apart, you name it. There are cat cafes where you can pick a cat to adopt while you sip your coffee, vintage-style cafes that take customers back to simpler times, cafes that are specifically meant to be spaces where you play board games. The only imperative is the coffee; the rest is up to you to decide how your shop will stand out!
You're in Control – You have an uncommon advantage as a coffee shop owner, and that is the amount of control you have in contrast to a larger company or business. Say you aren't hitting the profit level that you want. There are hundreds of strategies that you as an owner or manager can try to overcome that problem. You can change up the menu, hire a larger or smaller staff, give your social media profiles an update, whatever you think will do the trick. There isn't a huge chain command to go through if you want to shake things up, you get to be the boss! That being said, it is always a good idea to run your plans by baristas or other employees since they are the ones on the floor. They might see an issue that you overlooked or have ideas on how to improve things. But you get to be the one who decides what ideas to implement and what is best for the shop as a whole.
You Get to Be Part of the Coffee World – Coffee shops have come to be known as hubs for creative people. Whether it be writers who spend their days sipping lattes and plugging away at their next novel, or artists at booths hunched over their watercolors and their iced coffee, there is no shortage of creative energy in a cafe. By opening up a cafe in a neighborhood you can provide residents with a neutral space to work on projects outside of the office or the home. You'll inevitably develop relationships with your regular customers as well as with other business owners in the community, and to further get connected you can mingle with others in the coffee circles. Roasters, other shop owners, tea and pastry providers, you name it, there is a whole network out there just for people who are passionate about coffee. There are even fun events like coffee conferences and latte art competitions so you can boost your knowledge and get to know even more people in the field.
It's Flexible – Owning a coffee shop can be a full-time gig or a side project depending on how much time and money you have to devote to it – it's totally up to you. If you already love your job but want a fun side project that also happens to be profitable, a coffee shop is a natural choice. You can delegate many of the more time-consuming tasks, spend as much or as little time on it as you want, and enjoy the benefits pretty quickly after opening. Eventually, you'll have a self-sufficient shop that a manager runs for you, which means you mostly are left with the fun and the profits with little stress.
If running a cafe is your dream job, really putting your heart into it can make the difference between a good coffee shop and an incredible one. Whatever the case may be, the work you put into the business will greatly impact what you get out of it. Being a hands-on owner and manager is great because you get to see and interact with your employees and customers every single day, but it also might be more convenient for you to let other qualified individuals handle it. What's more, if you don't think a full-scale cafe is doable, you could consider a kiosk or even a food truck to being with, then possibly expand in the future. It is easier than you think to start your business on the terms of your own schedule.
It Gives You Valuable Managerial Experience – It may seem like an unlikely career choice for building a resume, but if you don't already know how to be a boss, the experience of owning a coffee shop will certainly teach you. It is one of the safest ways to learn those skills, too. As opposed to being a manager under a boss at a larger company, starting a business forces you to learn everything for yourself, meaning that you will understand every aspect of the business from day one. In the beginning, you'll have to train yourself to be self-motivated and develop the responsibility to shift the project into its first phase. Pretty soon, you'll have contacts to keep and partners to negotiate with, and before you know it you're hiring employees. This trajectory allows you to gain diverse business experiences, but gradually so that you can learn as you go. You will develop your skills in organization, communication, resourcefulness, and perhaps most importantly, leadership. Leadership is one of the most common qualities that employers look for in potential employees. If you someday move on from the coffee business or work for someone else that background and know-how will really make your application stand out.
It's Fun and Rewarding – There's no use pretending that this isn't one of the main reasons people go into the coffee business – it definitely has a coolness factor. Being the owner of a popular cafe can make it easy to get involved in the community surrounding your business; everyone will want to know who is responsible for that amazing new cafe going in down the street! Take advantage of these new connections and develop relationships, both for the sake of your business and for your own personal support. Going through the process will also show you just how much you are capable of. Watching your daydream become a functioning business is a huge accomplishment, only compounded by the fact that the result gets you unlimited coffee and pastries.
And even when things aren't running smoothly, you will be more motivated to get your hands dirty for your own business than you would for someone else's.
Frequently Asked Questions
What is the biggest expense when opening a coffee shop?
The biggest costs that you will need to be prepared for upfront tend to be one-time expenses like equipment, fees, deposits, and furniture. Once you've established these basics you will deal with recurring costs like rent, ingredients, supplies, and pay for your employees. Those expenses will be predictable, but you should also be prepared for things like repairs that come up unexpectedly and can take a chunk out of your budget.
How much will it cost for me to open a coffee shop?
The costs of opening up a coffee shop can vary wildly, but it is typically agreed that to open a standard sit-down coffee shop you will spend between $80,000 and $275,000.

That is a dauntingly large range, but if finances are a concern at the beginning there are plenty of ways to reduce costs as you go, and talking to other coffee shop owners about their process can give you insight into what to do and what not to do while creating your business plan.
What kind of coffee joint should I start? (Restaurant style, kiosk, walk-up, etc.)
The answer to this question depends entirely on how much time and how much money you have to pour into this project. If you already have a demanding job, something like a food truck or a walk-up counter might be easier to do at first, and you can always expand if you are able to in the future. If you have a little more flexibility, there are definitely benefits to having a seated space that is more inviting for customers to stick around and order more. All you need to do is research what kind of commitments each style would take and assess where your resources fit in.
To learn more on how to start your own coffee shop checkout my startup documents here
Please note: This blog post is for educational purposes only and does not constitute legal advice. Please consult a legal expert to address your specific needs.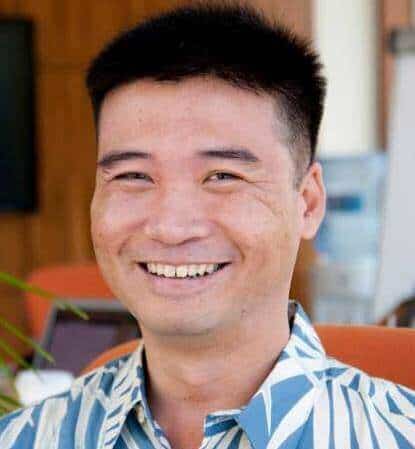 Hi! I'm Shawn Chun
My adventure in coffee began when I first launched my first coffee shop back in the early 2000s. I had to figure out so many things on my own and to make it worse within 2 years of opening two large corporate coffee chains moved in just blocks away from me!
As I saw smaller and even some larger coffee shops in the neighborhood slowly lose customers to these giant coffee chains and slowly close up shop, I knew that I had to start getting creative…or go out of business.
I (like you may be) knew the coffee industry well. I could make the best latte art around and the foam on my caps was the fluffiest you have ever seen. I even had the best state-of-the-art 2 group digital Nuova Simonelli machine money could buy. But I knew that these things alone would not be enough to lure customers away from the name brand established coffee shops.
Eventually, through lots of trial and error as well as perseverance and creativity I did find a way to not only survive but also thrive in the coffee/espresso industry even while those corporate coffee chains stayed put. During those years I learned to adapt and always faced new challenges. It was not always easy, however, in the end, I was the sole survivor independent coffee shop within a 10-mile radius of my location. Just two corporate coffee chains and I were left after that year. All told the corporate coffee chains took down over 15 small independent coffee shops and kiosks and I was the last one standing and thriving.
Along the years I meet others with the same passion for coffee and I quickly learned that it is not only "how good a barista is" that makes a coffee shop successful, but the business side of coffee as well.
Hence why I started this website you are on now. To provide the tools and resources for up and coming coffee shop owners to gain that vital insight and knowledge on how to start a coffee shop successfully.
Stick around, browse through my helpful blog and resources and enjoy your stay! With lots of LATTE LOVE!
Shawn