Opening your own coffee shop can be an unforgettable adventure. Between the challenges and thrills of owning a business and the great atmosphere of coffee shops in general, there is sure never to be a dull moment. However, in the competitive world of coffee, the ambiance is everything, and your shop will need a great one to stay on top.
Your coffee shop decor should reflect the personality of your brand while staying true to your target market. It should remain within your budget and space restrictions while catering to the style and atmosphere you wish to portray for your business.
What Kind of Coffee Shop Should You Have?
When choosing the decor for your coffee shop, you should consider the basics. First, define your target market, or who you are trying to attract to your business. Research your target market's interests and favorite places, including music choices, favorite local hangouts, and hobbies. This can help you decide what type of decor would be best for attracting the clientele you want. If your target market is a corporate crowd age 35-50, decor that is traditionally directed toward millennials may not be the best option. Properly pairing your decor with your target market will help ensure the acceptance of your new coffee shop.
Next, it's essential to take a look at what your competition is doing. Research your local competition to find out about their target markets, decor ideas, and success ratings. While you don't want to be too much like competing businesses, it can help get an idea of what tactics are successful in your area.
When completing local research, make note of details like:
Local target markets
Music choices
Color choices
Furniture styles
Considerations When Selecting Your Coffee Shop Decor
After you have defined your target market and researched your local competition, it's time to devise your own coffee shop decor plan. However, before choosing items for your business, you must first decide on a budget. For shops with a large budget, plans can be more flexible. Most new coffee shops, though, are on a fixed budget with limited funds to send on decor.
Decide how much you want to spend on each section of your shop, including categories such as:
Counter Area
Dining/Sitting Area
Bathroom
Outdoor Seating
Walls/Flooring
Once you have decided on a decor microbudget for each specific section of your shop, it will be easier to plan successfully. Think about the type of decor you will use in each space, along with and specialty items or handmade additions which usually add a hefty amount to the budget. Having an idea when you begin your shopping adventures can help you stay on track and budget, so your coffee shop looks great without breaking your bank.
Next, You must consider the space you are planning to use. A small space may not be the best layout for an abundance of large couches or tables. Similarly, a closed ceiling building will incur heavy costs if trying to transform into a modern, open ceiling appearance. Incorporating your space's layout and design into your plans early prevents additional costs and unforeseen construction or remodeling issues. Try not to deviate too much from your space, but instead maximize each piece. If your building has a weird cubby hole area that seems to be isolated, use it for a specialized area for studying or meeting. Using each space effectively will help keep your coffee shop full and comfortable.
Top Coffee Shop Decor Styles
Once you have defined your target market and decided on your budget, it's finally time to start planning the actual decor for your coffee shop. While each coffee shop has its own flair, it's important to keep with one basic style or genre. This will help prevent a disoriented, disorganized, or unstylish look that can deter customers. Your coffee shop's "look" should represent the overall personality of your business. Consider the budget you're working with and try to choose pieces that add to your look. A modern look will typically cost more to style than a minimalist or vintage style, so your selection may have to be more planned and careful to stay inside the budget. In cases where the budget may be tight, plan the most necessary items first to prevent running out of funds too soon.
Industrial Look
As a popular option for small spaces, the industrial style conveys an open feel with factory-like touches. This style typically boasts an open ceiling with visible electric and HVAC components. This can be costly if transforming a closed ceiling because of the required rewiring and re-ventilation tasks. They also provide accent lighting under countertops, in shelving, and within ceiling/wall creases to offer a bright yet comfortable atmosphere. Oftentimes, industrial designs are finished with stained concrete flooring, which can be one of the most inexpensive flooring options. Industrial looks are commonly enhanced with metallic paint choices and industrial countertops to finish off the look.
Modern Look
Another popular decor look is the modern style. This style utilizes the building's own lines and structure to create an open, clean look and feel. The modern decor style uses dark main colors with bright or metallic details to offer a sensory experience that is both appealing and soothing. The open floorplan typically means multiple types of seating areas with furniture that ranges from thinly designed tables and chairs to couch and chair pairs. Dark-colored and wood-accented furniture is standard with a modern style and provides comfort and class, all in one.
Minimalist Look
With the minimalist decor style, the decor is simple and efficient. Countertops are simple, as is furniture. Tables and chairs are sleek and functional. Light and natural are common with this style and offer an airy feel when paired with natural light options. The minimalist style is meant to provide a simple structure for the customer, allowing them to receive the environment as it relates to their mood.
Vintage
Vintage decor is becoming increasingly popular in coffee shops and provides a nostalgic feel to space. With this look, furniture and decor from the correct time period are chosen, along with color schemes, usually including bright accent shades and vibrant base colors. Tables and chairs are time appropriate and countertops are selected to match the era, color scheme, and other furniture. Be careful when selecting a vintage coffee shop, and try to stay within one time period so your decor looks organized and unified.
No matter what type of decor you choose for your coffee shop, it will take budgeting, planning, and selective buying to achieve the look you want. Give yourself time to plan and find the furniture styles and decor you're looking for to ensure that your look doesn't come across as thrown together, disorganized, or disheveled. Selecting the perfect coffee shop decor is imperative to its success and your satisfaction. Choose a look that matches your style and personality, and you can't go wrong.
Where to Get Your Coffee Shop Decor
In today's shopping landscape, there are a million places to go to find the perfect decor options for your coffee house. Online shopping has made it simple to find the exact style you're going for, easily and, in many cases, inexpensively. Try sites like Wayfair.com, Amazon.com, Lowes.com, and HomeDepot.com to start. Specialty sites like etsy.com can also be helpful.
For many styles, such as vintage and industrial, flea markets are a great place to begin the search. These locations typically have used furniture at a great price. In-store shopping can also be beneficial when searching for local boutiques and furniture stores. Large furniture stores and outlets often have selections at a bulk discount but you may end up compromising on the exact look. Boutiques commonly provide the exact look wanted, but rarely offer bulk orders.
For natural or hard to find decor, consider a local carpenter or furniture maker. While these locations are typically more expensive than a traditional store, they offer a unique selection, usually with personally customizable options. They are also able to fill bulk orders in most cases when given enough time.
Check out our list of the best places to buy decor HERE!
Frequently Asked Questions
Do all styles cost about the same to achieve?
While all styles will cost money, they are not all equal. An industrial look, for example, can sometimes be achieved easily and with minimal changes. However, if space must be reconstructed, this style can get expensive, fast.
What is the easiest style to achieve?
Every style will take a fair amount of planning and design work. However, since there are much less space decoration and fewer pieces of furniture to be found, the minimalist style can be quicker and easier to get than the rest.
How will I know if my coffee shop decor is successful?
After opening, it's always a good idea to canvas the area and gets the local opinion of your establishment. Ask patrons how they like the decor and ambiance. Ask them if there is anything they would change. Check reviews and tags to see what others say about your business on social media. This way, you get a firsthand account of how the locals feel about your place.
To learn more on how to start your own coffee shop checkout my startup documents here
Please note: This blog post is for educational purposes only and does not constitute legal advice. Please consult a legal expert to address your specific needs.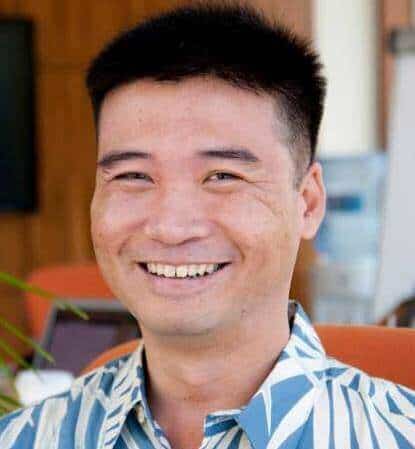 Hi! I'm Shawn Chun
My adventure in coffee began when I first launched my first coffee shop back in the early 2000s. I had to figure out so many things on my own and to make it worse within 2 years of opening two large corporate coffee chains moved in just blocks away from me!
As I saw smaller and even some larger coffee shops in the neighborhood slowly lose customers to these giant coffee chains and slowly close up shop, I knew that I had to start getting creative…or go out of business.
I (like you may be) knew the coffee industry well. I could make the best latte art around and the foam on my caps was the fluffiest you have ever seen. I even had the best state-of-the-art 2 group digital Nuova Simonelli machine money could buy. But I knew that these things alone would not be enough to lure customers away from the name brand established coffee shops.
Eventually, through lots of trial and error as well as perseverance and creativity I did find a way to not only survive but also thrive in the coffee/espresso industry even while those corporate coffee chains stayed put. During those years I learned to adapt and always faced new challenges. It was not always easy, however, in the end, I was the sole survivor independent coffee shop within a 10-mile radius of my location. Just two corporate coffee chains and I were left after that year. All told the corporate coffee chains took down over 15 small independent coffee shops and kiosks and I was the last one standing and thriving.
Along the years I meet others with the same passion for coffee and I quickly learned that it is not only "how good a barista is" that makes a coffee shop successful, but the business side of coffee as well.
Hence why I started this website you are on now. To provide the tools and resources for up and coming coffee shop owners to gain that vital insight and knowledge on how to start a coffee shop successfully.
Stick around, browse through my helpful blog and resources and enjoy your stay! With lots of LATTE LOVE!
Shawn