Coffee shops have recently seen an explosion in popularity, and the coffee industry in the United States is booming. In 2019, the coffee industry in America reached a whopping 47.5 billion dollars oh, and showed a 3.3 percent growth from the previous year, according to Statista. With the increasing yearly popularity of coffee shops, both in America and around the world, it's only natural that you would want to start your coffee shop to get a piece of the action. However, if you are going to open a coffee shop, you are probably going to have to enter into a lease. There are a few things that you are going to have to be aware of when you are signing your lease, and I have taken the liberty of listing a few of them.
When you are signing the lease to your coffee shop, a few things that you are going to need to be aware of are:
You need to be aware of the details of the space.
Know the stipulations of your contract.
Understand the importance of your lease's timing information.
Make sure that you know the type of person your landlord is.
Ask questions regarding things that could potentially happen.
Space Details
Perhaps the most important aspect of your lease is the details of the space you will be leasing. You are going to need to know everything about the space where you are opening your coffee shop. The two most important things to take into consideration
when it comes to the space details of your lease are the square footage of your building and the amount of countertop space that is available to you. The base details of your building will be one of the determining factors in what type of coffee shop you are going to open.
Harvard Business Review states that leases that are priced by rentable square feet are usually much more expensive than the lessee expects because the landlord usually includes space that the tenant is not able to use. Most tenants are only able to use 75 percent to 90 percent of the building space they are leasing. If you think about it, that's a good bit of space you are paying for that you are unable to use. This is why understanding the layout of your coffee shop, and being aware of the amount of space you will be able to use, is a vital element to understanding your lease.
Learn more about leasing HERE.
Contract Stipulations
A lease is a contract between a lessor and a lessee. Just like any other contract, your lease can and will contain stipulations of which you should be aware. Most landlords are going to include a few stipulations in their lease. Make sure that you understand the language of your contract. A few stipulations that your landlord is allowed to include in your lease are what hours you can be open, what things you can serve, where people can park (and where they can't), signage, and more. Understanding these stipulations is a good way to have a great relationship with your landlord or building manager.
Forbes has compiled a list of a few stipulations that a landlord can legally include in a lease. Some of these stipulations are:
The names of all tenants or business partners associated with the lease
Limits on occupancy, such as the number of people you are allowed to have in your coffee shop at one time
Whether you are in a fixed-term lease or if you are in a month-to-month lease
The amount of rent you are expected to pay and when that payment is due
If there are any deposits and fees associated with the lease
Timing Information
The timing of your lease is another important factor of which you should be aware before committing to the lease. The term timing refers to a few things. One of which includes how long you will be leasing the space. A few aspects of your lease timing that you should be aware of or when your payments are due when the landlord expects you to start making monthly payments, and how when you will be signing your lease so you can open your coffee shop. Most landlords expect their rent to be due on a specific day, and you need to know when that is to avoid late payments.
The website Multibriefs states that one of the most important aspects of your lease's timing is understanding when the landlord will want to start the lease renewal process. Timing plays a key role in lease renewal. Most landlords like to start the lease renewal process at least 12 to 15 months before the current lease expires. It is important to understand these things before entering into the lease. This can make for a happy tenant, a happy landlord, and a successful coffee shop.
Know Your Landlord
Chances are, you are not going to know the person you will be leasing from on a personal level. However, you must be able to gauge your landlord and understand the
type of person you will be working with. Some landlords have building managers, which means that you may not have to deal with the landlord for any business matter. However, there are going to be exceptions. There are times when you will have to speak with your landlord regarding any concerns you may have. One way to know what type of person your landlord is is to speak with existing or previous tenants.
Of course, there are other perks to having a good relationship with your landlord. Rentec Direct having a good relationship with your landlord will make them much more likely to fix or repair anything that is broken in a much more time-efficient manner. The website also states that the number one reason that tenants are not fond of the space they are renting is due to a poor relationship with their landlord. If you want to make the most out of your lease, you should have a strong, professional relationship with the person you are renting from. Once you have established your coffee shop in a particular location, you certainly don't want to move it. That could be bad for business.
What Could Potentially Happen?
Just when you think things could not be going any smoother, life will usually throw you a curveball. You need to be prepared for anything that can potentially happen to you or your business and ask questions regarding these things. Being prepared for the future, and having a contingency plan, is just good business. Unexpected things can happen, and they usually will if you become sick or injured and can no longer afford to make the lease payments. What happens then? What if the landlord passes away? What if a fire destroys your building? These are just a few questions you should be asking.
If the inevitable happens, you may need to get out of your lease. However, there are usually severe Financial penalties associated with breaking a lease. There are ways in which you can legally vacate your lease, according to Nolo. They suggest writing a sincere letter to the landlord and providing as much notice as possible. Of course, this is still up to the discretion of the landlord. I have previously discussed how you can benefit from having a good relationship with your landlord. This would be one of those times.
Conclusion
Having a good lease can be one of the most important determining factors in whether your coffee shop succeeds or whether it fails. To get the most out of your lease, there are certain aspects of which you should be aware when it comes to your lease. You should be aware of the details of the space you are Leasing. There are always going to be stipulations in your lease that you need to know about.
Knowing the timing of your lease is essential to entering into a lease. Having a good relationship with your landlord, or at least knowing what type of person they are, will be essential to both your lease and your business. You should also ask questions, being aware of things that could potentially happen that will have a direct effect on your lease. If you are aware of these things, you should have a good experience with your landlord, and you should be happy with your coffee shop's lease.
Frequently Asked Questions
What are ergonomics, and why are they important in the workplace?
The definition of the term ergonomics is the study of people's efficiency in their working environment. Ergonomics are important to a business because they allow the workers to work more efficiently through different aspects. One of these aspects is the layout of the working environment. A well-thought-out layout of a working environment will allow workers to be more productive while also allowing customers to be served more quickly.
What are the operating expenses that can be incurred by a coffee shop?
Just like with any other business, coffee shops will have operating expenses, which are necessary for staying in business. A few of these operating expenses are rent or mortgage; equipment such as espresso makers or coffee brewers; the premium for your liability insurance; Supply expenses; and labor expenses. These expenses are broken into fixed expenses and variable expenses.
To learn more on how to start your own coffee shop checkout my startup documents here
Please note: This blog post is for educational purposes only and does not constitute legal advice. Please consult a legal expert to address your specific needs.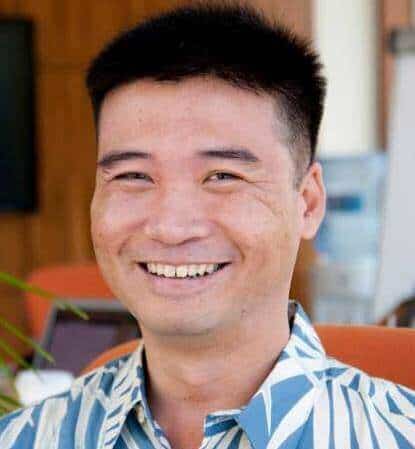 Hi! I'm Shawn Chun
My adventure in coffee began when I first launched my first coffee shop back in the early 2000s. I had to figure out so many things on my own and to make it worse within 2 years of opening two large corporate coffee chains moved in just blocks away from me!
As I saw smaller and even some larger coffee shops in the neighborhood slowly lose customers to these giant coffee chains and slowly close up shop, I knew that I had to start getting creative…or go out of business.
I (like you may be) knew the coffee industry well. I could make the best latte art around and the foam on my caps was the fluffiest you have ever seen. I even had the best state-of-the-art 2 group digital Nuova Simonelli machine money could buy. But I knew that these things alone would not be enough to lure customers away from the name brand established coffee shops.
Eventually, through lots of trial and error as well as perseverance and creativity I did find a way to not only survive but also thrive in the coffee/espresso industry even while those corporate coffee chains stayed put. During those years I learned to adapt and always faced new challenges. It was not always easy, however, in the end, I was the sole survivor independent coffee shop within a 10-mile radius of my location. Just two corporate coffee chains and I were left after that year. All told the corporate coffee chains took down over 15 small independent coffee shops and kiosks and I was the last one standing and thriving.
Along the years I meet others with the same passion for coffee and I quickly learned that it is not only "how good a barista is" that makes a coffee shop successful, but the business side of coffee as well.
Hence why I started this website you are on now. To provide the tools and resources for up and coming coffee shop owners to gain that vital insight and knowledge on how to start a coffee shop successfully.
Stick around, browse through my helpful blog and resources and enjoy your stay! With lots of LATTE LOVE!
Shawn