Considering purchasing a coffee roaster is no simple task, as it can run from hundreds or thousands of dollars depending on the system you decide to purchase. But coffee roasters don't have to break the bank for your small business. If you're looking for affordable coffee roasters for your coffee shop, look no further.
The top 5 coffee roaster machines for small businesses are:
Fresh Roast SR540
DYVEE Coffee Roasting Machine
KALDI Motorize Coffee Roaster
BOCABOCA Coffee Bean Roaster 500
Mill City 6KG Gas Powered Roaster
There are several different factors to consider before you purchase your coffee roaster. What do you need to know before you look? What is best, a cheaper model, or one with a higher volume? Read on to find out more about the decisions you have to make before you make that purchase.
Before You Buy Your Roaster
As you consider options for your new coffee shop and as you develop your business plan, you'll discover that most of the equipment you need for your new business can be expensive. The benefits of doing your own coffee roasting in-house, though, can be numerous, including the fact you can change the flavors of your coffee by increments and by experimenting.
Before you decide on your commercial coffee roaster, you must decide the volume of the beans you would like to roast and what your batch size will be. You should also consider what features you may want in your roaster, like airflow control, flame control, variable speed, and sensors to make sure it is roasting evenly.
You also need to consider the cost. You can purchase either new or used coffee roasters, but know the risks involved with purchasing a used unit—you may have to put more money into it down the road for maintenance.
This item is not required for you to start your coffee shop, but it is very beneficial to invest in, as it customizes your customer experience and gives you the option to really make your coffee shop a destination rather than just one stop in your customer's morning.
Fresh Roast SR540
If you're just starting out in the coffee roasting business, the Fresh Roast SR540 could be your best option. Affordable and easy to use, it is one of the best on the market for novices. It provides small batches of coffee beans, giving you a great place to start experimenting with your flavors.
This machine also touts a fast roasting time—a batch can be finished in about ten minutes. It also allows for fan speed control, has a digital display to watch the time elapsed, and a temperature selection. While it has a small capacity, that quick roasting time can be beneficial to your shop. It also has nine heat settings to allow for changes to be made during the roasting process. It also touts an easy-to-use control panel.
Know that this roaster has the propensity to smoke, as it does not have a good smoke suppression system. Place it in an area with decent ventilation.
This unit can be purchased on Amazon.
DYVEE Coffee Roasting Machine
If you're looking for a smaller machine that hooks up to a stove, the DYVEE Coffee Roasting Machine will work for you. Since it's a smaller coffee roaster than most, you will have to create smaller batches of beans. For some, this may work best as you learn your process and work on improving the taste.
This roasting machine does not have all the bells and whistles that many of the others have (like sensors), but because the container is see-through, you can watch the roasting process and check on your beans periodically. It is also very easy to clean.
While there is no automatic lock on this machine, it is still very easy to take care of, simplistic in its layout, and of high construction quality.
You can purchase this roaster at Amazon
KALDI Motorize Coffee Roaster
While most coffee roasters are electric, this one runs on wood. The KALDI Motorize Coffee Roaster works best for anyone who does not have access to a convection oven because of this—it is meant to be used with a stove flame. While this seems complicated, it isn't that hard to use, because it includes features such as sensors to make sure the roaster continues to rotate.
While one of the downsides is that it is unsafe to use at the same time as gas or electricity, it is very durable and it's easy to operate. The construction of the machine is tough, while the process is automated, making it a very good option for your small business. Also, be aware that it is a large machine and can be very heavy.
You can purchase this roaster at Amazon
BOCABOCA Coffee Bean Roaster 500
If you're looking to up your game without breaking the bank, the BOCABOCA Coffee Bean Roaster 500 may work best for your small business. If you want to still make your micro-batches, this smaller roaster gives you complete control over those batches and is still easy to use.
You can control the heat and timing of this machine and it has a rapid cooling function. Compared to the other smaller roasters on this list, it has a large capacity and works efficiently. You can evenly roast your beans and adjust the functions with this roaster. It is noiseless and easily checked, as it is made of transparent glass.
Know before purchasing that this unit may not be easy to clean, and it does not come with a cooler.
This roaster can be purchased at Amazon

Mill City 6KG Gas Powered Roaster
If you're looking for high volume for your busy small business, consider the Mill City coffee roaster. While you'll be paying for the high volume of this roaster, it can roast up to seven kilograms of beans in one batch in less than 15 minutes. Per hour, you're looking at almost 53 pounds of beans roasted.
When it comes to features, this roaster is not lacking in them. It has a rapidly cooling fan so you can continuously run the machine. It also allows you USB access to log your data, where you can also update the drum speed, change the airflow, and monitor the gas pressure from the data platform.
This machine is not for beginners. It is a very large machine and very heavy, but has a great air ventilation system, provides the data logging program, and can be very helpful for already busy coffee shops.
This machine retails at $22,500 and can be purchased at the Mill City website. 
While it depends on what you want out of your coffee roaster, you must decide which is best for your small business. While you could benefit from a more expensive, high-volume roaster, others may only need a smaller, more affordable one. Consider your options and find out what is best for you.
Frequently Asked Questions
Where can I find the money to start my coffee shop?
Initial investments should include personal finds, bank or credit loans, loans from family or friends, or an investor. Talk to your accountant or a trusted legal advisor before you decide on what is best for you. In most cases, a combination of several different options is the best and most beneficial to the business owner. Find out how much you'll need to get started here.
What kind of coffee drinks should I serve in my coffee shop?
There are many different options of drinks to serve in your shop, including but not limited to drip coffee, espresso, lattes, iced coffees, and specialized drinks such as Frappuccino's, blended drinks, cappuccinos, macchiatos, mochas, and more. Some of these items require specialized equipment before you start serving them like blenders and espresso machines.
How much are commercial coffee roasters?
If you are looking at professional, large coffee roasters, you will be able to purchase a machine for around $25,000. These machines are meant for expert coffee roasters with enough time and capital to focus on creating those beans rather than maintaining a coffee shop. Smaller roasters are best for those wishing to get into the roasting business without adding too much to the initial investment. For more details on the other equipment you'll need, check out our tips here.
To learn more on how to start your own coffee shop checkout my startup documents here
Please note: This blog post is for educational purposes only and does not constitute legal advice. Please consult a legal expert to address your specific needs.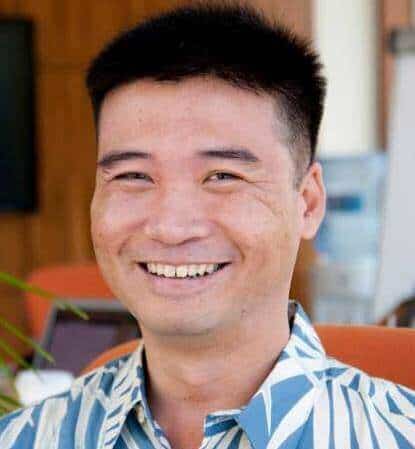 Hi! I'm Shawn Chun
My adventure in coffee began when I first launched my first coffee shop back in the early 2000s. I had to figure out so many things on my own and to make it worse within 2 years of opening two large corporate coffee chains moved in just blocks away from me!
As I saw smaller and even some larger coffee shops in the neighborhood slowly lose customers to these giant coffee chains and slowly close up shop, I knew that I had to start getting creative…or go out of business.
I (like you may be) knew the coffee industry well. I could make the best latte art around and the foam on my caps was the fluffiest you have ever seen. I even had the best state-of-the-art 2 group digital Nuova Simonelli machine money could buy. But I knew that these things alone would not be enough to lure customers away from the name brand established coffee shops.
Eventually, through lots of trial and error as well as perseverance and creativity I did find a way to not only survive but also thrive in the coffee/espresso industry even while those corporate coffee chains stayed put. During those years I learned to adapt and always faced new challenges. It was not always easy, however, in the end, I was the sole survivor independent coffee shop within a 10-mile radius of my location. Just two corporate coffee chains and I were left after that year. All told the corporate coffee chains took down over 15 small independent coffee shops and kiosks and I was the last one standing and thriving.
Along the years I meet others with the same passion for coffee and I quickly learned that it is not only "how good a barista is" that makes a coffee shop successful, but the business side of coffee as well.
Hence why I started this website you are on now. To provide the tools and resources for up and coming coffee shop owners to gain that vital insight and knowledge on how to start a coffee shop successfully.
Stick around, browse through my helpful blog and resources and enjoy your stay! With lots of LATTE LOVE!
Shawn