Every coffee shop, whether a new independent business or a thriving chain, needs to have a tried-and-true menu. While special recipes and flavors can be chosen by customers or baristas making their new and improved takes on old tastes, there are certain drinks—and food items, if your coffee shop is equipped for it—that you need to serve in your coffee shop.
The top ten food and drink items to serve at your coffee shop are:
Drip Coffee
Espresso
Latte
Iced Coffee
Tea
Hot Chocolate
Bagels
Muffins
Donuts
Coffee Cake
But what do you need to serve these items? What makes up a latte? Why is serving tea important? What do you need to have to serve baked goods? Read on to find out more.
Drip Coffee
While coffee shops are typically known for their specialty coffees, don't sleep on drip coffee. A staple, and one you can offer over and over again in bulk, this is a very easy way to catch the dollars you need to pay off that espresso equipment. Consider offering one free refill during their visit to really maximize their time and money.
How can you capitalize on serving drip coffee? Make sure you have the best beans so your basic coffee drinkers are getting a premium experience just like your espresso drinkers.
Espresso
Another staple, the espresso shot is one of the most popular things to drink from a coffee shop, but also one of the most important additives. While you might not always get people asking for this by itself, it's what people add to their drip coffee, their lattes, and even their blended drinks. Without espresso on your menu, all other specialty drinks are lost—and the money you can make with them.
To make espresso drinks, you will need to have commercial-grade equipment to make enough for the demand.
Latté
The next most popular on the list, a latté is one type of espresso-based drink. Most of the more specialized drinks on your menu fall into this category, including mochas, your chocolate-based drinks; macchiatos, with espresso and steamed milk; and cappuccinos, which have espresso, steamed milk, and milk foam.
These types of drinks are going to be your best sellers, but you will need special equipment, like the espresso maker. Make sure you invest in a decent setup so you can make these over and over again, day in and day out.
Iced Coffee
Whether it's cold brew, iced coffee, or a blended drink, these specialty coffees are about as popular as the latté category of drinks. You can offer iced espresso shots, cold brew coffee, iced coffee, or frozen cappuccinos with these menu items, depending on what you decide to serve.
This is an item that you can serve easily, as long as you have the right equipment. Most either take espresso or drip coffee. Frappuccino drinks require a blender. You can also include a nitro on your menu, which requires you to have the proper Nitro cold-brew system to infuse the nitrogen bubbles into the coffee to give them the proper head on the drink.
Tea
Even though you're billed as a coffee shop, it's important to serve the people who aren't interested in drinking something caffeinated. Some people are looking for tea, which is a broad category that you can really delve into—there are so many different types to choose from, so finding a brand to sell is helpful to drill down on your choices.
Selling tea is very easy—you just need hot water! You'll have all the equipment that you need at your fingertips to sell tea to your less caffeinated consumers.
Hot Chocolate
Like tea, your shop will need some offerings for people who do not want to drink coffee. If they don't like tea, hot chocolate is also a great option. It's also a fantastic option for kids, and if you're doing ice coffees, you can attempt iced hot chocolate as well.
This drink utilizes the same equipment you already have, so nothing special is needed. You can also dress up this drink with other items, such as whipped cream—which you'll already have on hand for your iced coffee drinks.
Bagels
If you're serving caffeinated beverages, you'll add to your sales ticket if you include more breakfast and snack items like bagels. Especially for the busy crowd, bagels are great for creating a portable breakfast option. When you serve these, no matter the flavor, most people will also like cream cheese, so add that as an option!
If you are making them in-house, make sure you have the space to display your goods and the kitchen in which to make them. If you decide to bring them in from a third-party vendor, make sure your items are fresh—it makes a difference, and your customers will recognize the attention to detail.
Muffins
Like the other baked goods on this list, supplying muffins to your customers will not only make your coffee shop a destination but increase your profit with each ticket. Like donuts and bagels, some customers may like to dip their muffins into your coffees or simply eat them alongside their drink.
Other baked goods on this list require a kitchen setup, just like creating your own muffins. You shouldn't need anything special other than the proper muffin pans, but you can also work with a third-party vendor to get these muffins on your shelves.
Donuts
In a world full of donut chains, you can still make money on this breakfast item by focusing on the artisanal design of your donuts. Depending on the type of donut you want, plane cake donuts tend to be a favorite. These donuts are very dippable into your coffee and make a great addition to your menu.
Like your bagels, you will need certain equipment to make your donuts, including a kitchen, if you decide to do them in-house. You will also need a place to display them. Donuts are a great place to get creative—try out new flavors alongside your most popular classics.

Coffee Cake
If you're looking for a perfect match for your coffee, consider serving some coffee cake alongside your drink offerings. Because coffee cake is literally created to be eaten with coffee, it's a no-brainer to be served on your coffee shop menu.
Like the other food on this list, you will need a kitchen and a proper display area. Also, invest in some decent training for your baristas or bakers to make these items if you'll be making them from scratch—the best, freshest ingredients will make a difference with your customers in the long run.
The best way to get the most out of your coffee shop menu is making sure you have diverse options, but also keeping a consistent menu. If you continually change it, your customers may get discouraged and choose a different coffee shop—don't be afraid to create new specialty drinks but keep your tried-and-true favorites in your menu, and you'll make old and new customers happy.
Frequently Asked Questions
How do I create a physical menu for my coffee shop?
Whether it's a physical menu or a board for your coffee shop, tapping into that creativity is going to get you the best customer reaction. Lean into the same style that you used on your coffee shop's décor, whether it's minimalist, classic, or uses a mainstay of decorating like typography written on the walls, a signature piece, or bringing the outdoors in. The main thing to remember is to keep it readable and consistent with your branding—along with adding all the appropriate information that people may need to order from your coffee shop's menu.
How risky is it to open a coffee shop?
Just like any business, you can face some risks in starting your coffee shop. Most of those risks fall into the category of money and funding, specifically the price of equipment and setting up a location. You may also face trouble in bringing in new customers from other coffee shop chains. By keeping your costs down and focusing on your business plan, along with reducing staff on slower times, paying off your initial investment, and making your space inviting, you can mitigate those risks. Also, focus on marketing to bring in those new customers to make them returning customers.
To learn more on how to start your own coffee shop checkout my startup documents here
Please note: This blog post is for educational purposes only and does not constitute legal advice. Please consult a legal expert to address your specific needs.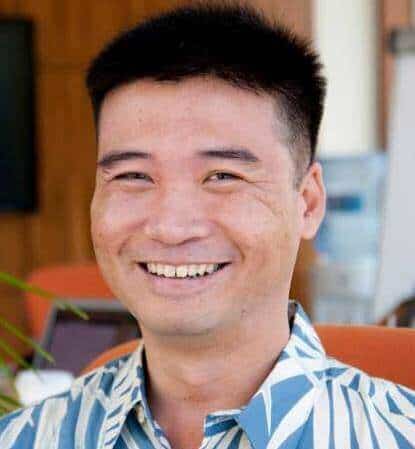 Hi! I'm Shawn Chun
My adventure in coffee began when I first launched my first coffee shop back in the early 2000s. I had to figure out so many things on my own and to make it worse within 2 years of opening two large corporate coffee chains moved in just blocks away from me!
As I saw smaller and even some larger coffee shops in the neighborhood slowly lose customers to these giant coffee chains and slowly close up shop, I knew that I had to start getting creative…or go out of business.
I (like you may be) knew the coffee industry well. I could make the best latte art around and the foam on my caps was the fluffiest you have ever seen. I even had the best state-of-the-art 2 group digital Nuova Simonelli machine money could buy. But I knew that these things alone would not be enough to lure customers away from the name brand established coffee shops.
Eventually, through lots of trial and error as well as perseverance and creativity I did find a way to not only survive but also thrive in the coffee/espresso industry even while those corporate coffee chains stayed put. During those years I learned to adapt and always faced new challenges. It was not always easy, however, in the end, I was the sole survivor independent coffee shop within a 10-mile radius of my location. Just two corporate coffee chains and I were left after that year. All told the corporate coffee chains took down over 15 small independent coffee shops and kiosks and I was the last one standing and thriving.
Along the years I meet others with the same passion for coffee and I quickly learned that it is not only "how good a barista is" that makes a coffee shop successful, but the business side of coffee as well.
Hence why I started this website you are on now. To provide the tools and resources for up and coming coffee shop owners to gain that vital insight and knowledge on how to start a coffee shop successfully.
Stick around, browse through my helpful blog and resources and enjoy your stay! With lots of LATTE LOVE!
Shawn