If you own a coffee shop already or plan to open one, whatever kind of coffee shop – sit down, drive-thru, large, small, located in the city or the suburbs, or located in your rural neighborhood, finding the best commercial espresso and coffee machine for your shop is the most important purchase you will make.  Please don't be stressed.  As a past coffee shop owner and blogger, I've done some research for you! Keep reading and you'll learn what is the best commercial espresso and coffee machine for your shop and the most important baseline criteria for you to use when selecting.  I will break this question into two parts:
What is the best commercial espresso machine for a coffee shop?   
My research (and using my past ownership experience) shows the highest-rated and most prevalent espresso machine on the market is made by Nuova Simonelli starting at $4,000 and you can spend up to $21,000 on an espresso machine depending on your needs.
 

You can find out more about Nuova Simonelli and their different machine types by going to these sites: https://prima-coffee.com/manufacturers/nuova-simonelli,

 

www.10bestmachinescom, www.majestycoffee.com, and www.espressooutlet.net.

 

The best commercial espresso machine should be judged by using the following baseline criteria:  1. The machine meets your budget 2. The machine offers the speed and output that serves your customer base with growth potential and 3. Is reliable over the years, and when needed, maintenance is easy to find.  

What is the best commercial coffee machine for a coffee shop?  For a coffee machine, also known as an air pot, that brews coffee and keeps it warm for your customers, the top-rated brand across the board is Bunn.  They've been making the best brewers since the 1950s and have been the "go-to" for home, office, and coffee shops through the years.  You're probably familiar with this brand; maybe you remember seeing one in the office of your elementary school!  To find out more about this dependable, quality brand and to find out which model is best for your coffee shop go to https://convergentcoffee.com/coffee/bunn-coffee-maker-reviews/

For espresso machines, It takes time and energy to sort through everything written about them.  There is no end.  So, how do you know what to look for? You don't unless you first know what to care about.  Stick with me and I'll help you determine what is needed for your shop. 
Let's first consider espresso machines and the different types available on the market.  There are four different types of espresso machines:  Group 1, Group 2, Group 3, and Group 4.  A "group" means how many "group heads" are on an espresso machine.  The group head is a part of any espresso machine located on the front of the machine.  The group head is a metal, permanent attachment that brings water out of the machine into the filter basket and it is where espresso magic is made.  A group head is commonly simply called the 'group.'  
Again, after much research and owning my coffee shop, doing an average of 280 coffee drinks a day, I've found that most coffee shops (that aren't Starbucks) average 250 coffee drinks/day including dine-in and walk-out.  For most coffee shops, a Group 2 espresso machine (meaning it has two group heads that pull two shots of coffee/ group head) is usually enough for 250-300 coffee drinks per day with one barista and, importantly, allows for an increasing number of customers over time.  According to www.espressotec.com, "You are likely to be busier with a two-group machine than a one group machine simply because customers perceive your business to be more "professional" than the one down the street with the smaller machine. This is called "counter presence" and it used to work for Starbucks, where four group machines were installed as a matter of course. Who was not impressed with the 'power' and the 'presence' of a four-foot-wide machine?" 
A Group 2 espresso machine will take care of your needs for 250+ coffee drinks per day with room for growth.  You can increase your business customer base by increasing the skill of your barista, running consumer-busy times with more than one barista, looking for more efficiencies in how your customers order and pick up their beverages, and building a great marketing campaign. 
Let's start looking at the most important criteria for your shop's Group 2 espresso machine:  budget, volume & output, and ease of use & maintenance. 
Budget:
Before opening your business or if you're looking to upgrade the machine you have, always consider 1.  The cost of the equipment, 2. The maintenance cost, and 3. The depreciation cost.  Of course, if you've already been running a coffee shop you can also take into account your revenue and strategy for growth.  In the big picture, you can buy a Nuova Simonelli commercial-grade espresso machine new from $4,000 and $21,000.  I know this is a wide range, but if you take into account how many coffee drinks you want to serve a day you can narrow that price down significantly.  
The questions for you –
Is this a new shop?  If so, have you figured in all your costs (money going out that's directly related to producing revenue) and expenses (money going out that isn't directly related to producing revenue)?  
If you're upgrading a machine, what is your current volume and how big do you want to grow over what period?  What's your budget? 
Learn more about espresso HERE.
Espresso Drink Volume or Output:
An espresso machine's output is an important factor to consider.  A bigger machine with more group heads doesn't mean that you'll have more coffee output.  There are other factors to determine the amount of output needed for your coffee shop:
Number of baristas working at the same time
Skill and experience of the baristas
Number of steam wands
Speed of the coffee grinder
So, for example, one barista working on a Group 4 (four group heads) espresso machine can be slower than two baristas working on a Group 2 espresso machine.
The questions for you –  
What kind of output do you want?  
How many shots do you want to pull/hour/day in your shop?  
How many baristas are you planning to have work per shift?
Ease of use and maintenance:
The maintenance of your shop's espresso machine is a top concern.  The machine, as with any high-performing equipment, has to be well maintained.  There's the daily ritual of cleaning it before you close up and then there's the three, six-month, and annual maintenance.  The most important thing to consider regarding maintenance isn't your ability to clean it and do low-maintenance work on it, but to be able to call an expert to help you if needed.  Your ability to pull shots and make fabulous coffee drinks for your customers depends on a working espresso machine.  If you have a shop or plan to open a shop in a location where finding a repair person is difficult, please think twice.  I can't stress enough the importance of 1.  Purchasing a machine with a high-reliability rating and 2.  Making sure your shop is in a location easily accessible by repair persons.
The question for you – 
Where is your shop?  Do you have easy accessibility to maintenance help? 
For a little extra help here are some other considerations before purchasing an espresso machine for your shop:
Who will be your consumers? 
Where will you install your machine?  
What size (footprint on your counter) machine is best for you?
Are there any extra features you want to consider?  *NOTE:  All extra features are available with the Nuova Simonelli products
Water filter – what kind of water does the area provide?  A water filter can help remove flavors that come from hard water and help promote the best taste of your coffee
A built-in grinder – can save counter space and add to the convenience
A frothing wand – learn espresso art!
Some final words for you – 
I hope this research helps you ferret through the unending amount of information about espresso machines.  Nuova Simonelli brand espresso machines address all the important considerations for your shop, as well as the added-on features you may want to consider.  For your coffee machine the Bunn brand, with 50+ years of prominence, will more than take care of your needs for brewing, warming, and transferring (in case you support offsite events) coffee as needed.
Frequently Asked Questions
How can I promote my Coffee Shop?
You can encourage visitors to take a picture of themselves or their drinks in your shop and share it on social media and even check-in at your establishment online. All of these situations offer great marketing and promotion for your coffee shop while also being engaging and interactive with your customers.
What is barista training?
Barista training can be done in-house or at a dedicated training center. The advantage of in-house training is that the barista will be using the same equipment and space as in their daily job, so it's an opportunity to become comfortable with it. However, dedicated training centers can allow better focus without the distraction of customers.
To learn more on how to start your own coffee shop checkout my startup documents here
Please note: This blog post is for educational purposes only and does not constitute legal advice. Please consult a legal expert to address your specific needs.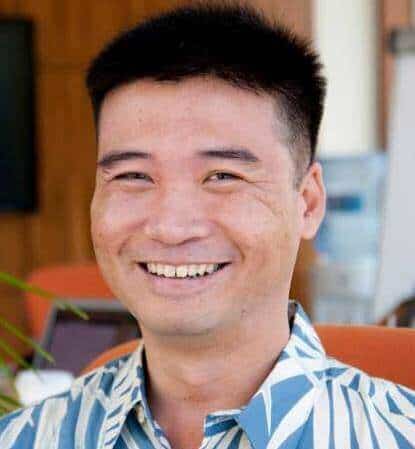 Hi! I'm Shawn Chun
My adventure in coffee began when I first launched my first coffee shop back in the early 2000s. I had to figure out so many things on my own and to make it worse within 2 years of opening two large corporate coffee chains moved in just blocks away from me!
As I saw smaller and even some larger coffee shops in the neighborhood slowly lose customers to these giant coffee chains and slowly close up shop, I knew that I had to start getting creative…or go out of business.
I (like you may be) knew the coffee industry well. I could make the best latte art around and the foam on my caps was the fluffiest you have ever seen. I even had the best state-of-the-art 2 group digital Nuova Simonelli machine money could buy. But I knew that these things alone would not be enough to lure customers away from the name brand established coffee shops.
Eventually, through lots of trial and error as well as perseverance and creativity I did find a way to not only survive but also thrive in the coffee/espresso industry even while those corporate coffee chains stayed put. During those years I learned to adapt and always faced new challenges. It was not always easy, however, in the end, I was the sole survivor independent coffee shop within a 10-mile radius of my location. Just two corporate coffee chains and I were left after that year. All told the corporate coffee chains took down over 15 small independent coffee shops and kiosks and I was the last one standing and thriving.
Along the years I meet others with the same passion for coffee and I quickly learned that it is not only "how good a barista is" that makes a coffee shop successful, but the business side of coffee as well.
Hence why I started this website you are on now. To provide the tools and resources for up and coming coffee shop owners to gain that vital insight and knowledge on how to start a coffee shop successfully.
Stick around, browse through my helpful blog and resources and enjoy your stay! With lots of LATTE LOVE!
Shawn