Coffee shop menus can be limited, but that doesn't mean you can't get creative with what you serve; after all, the diversity in good things to eat is endless.
Types of food you can serve in your coffee shop include breakfast sandwiches, breakfast foods, cold and hot sandwiches for lunches and snack foods like cookies, yogurts, coffee cake and donuts and more.
What's for Breakfast?
Bacon and egg croissant sandwiches, that's what.
A good choice for protein and high energy. It's a 'stick to your ribs' sandwich that will satisfy your customers and bring them back for more. A breakfast sandwich is all the things you would eat for breakfast between two pieces of bread, or on top of a bagel. It's a complete breakfast that you can hold in your hand.
Make your breakfast sandwich with an English muffin or a bagel, cheese, sausage, and an egg. Some people like onions and other vegetables on their breakfast sandwiches as well. The kind of cheese you use is up to you and what your customers like; it can be cheddar, swiss or maybe pepper jack, to name a few. Building a breakfast sandwich this way has about 378 calories, 20 g of protein, 26 g of carbohydrates, 221 mg of cholesterol and 512 mg of sodium.

Avocado Toast
A most popular choice for our times, you can top wheat bread with avocado and your choice of vegetable. This combo gives customers antioxidants from the veggies and fiber from the wheat toast. For your adventurous customers, serve the avocado and veggies on a bagel. The first and most important step in making avocado toast is to choose a fully grown, ripe avocado. There's an easy test for avocado ripeness; it's the stem.
When choosing an avocado, note the stem, the little round nodule at the wide end of the avocado. If the stem is green and the avocado is soft but not mushy, the avocado is ripe and ready to eat.
A ripe avocado will give you all the nutrition and good taste that they have become known for. Coffee shop customers will adore a slice of luscious avocado toast with their morning coffee or tea. One slice of avocado toast has approximately 298.5 calories, total fat 29.1 g, 38.6 carbohydrates and 7.3 g protein.

Sandwiches for Lunch
There's nothing like a good, handcrafted sandwich; you pick it up, take a bite and all the flavors explode on your taste buds at once. If the sandwich is put together right, it's a mind-blowing experience.
The Panini is a sandwich made with Italian bread and is becoming a regular in coffee shops across the country. It's served warm by either grilling or toasting and any it can be topped with any combination of meat, cheese, or vegetables you choose. Other sandwiches you might consider are chicken salad and turkey Rueben. The BLT, (bacon, lettuce, and tomato), is a great standby for your coffee shop.
Make sandwiches savory and spicy or mild and sweet, either way, customers will keep coming back for more. To make a great sandwich start with good bread topped with quality meat, cheese, and whatever ingredients your sandwich calls for. With good ingredients, you may not make a perfect sandwich, but you'll make a great sandwich.
Coffee Cake
A great standby and a delectable item to pair with coffee, the perfect coffee cake is not too dry or too sweet but is the perfect accompaniment to your customer's cup of coffee. As the name implies, it was actually created to be eaten with coffee. A favorite for many is the soft, sweet variety of yellow cake with a crumble topping; this variety of coffee cake will enhance any cup of coffee.
Most coffee cakes have a crumbly texture, are sweet and give people a good reason to sit down with a cup of coffee and this delightful treat. It does double duty because it can be an easy breakfast or a quick dessert; some favorites are Carmel apple, buttermilk, and blueberry coffee cakes. Calories in a small piece of coffee cake are 189 calories, 5.6g of fat, 30.3g carbohydrates, 3.51g protein.

Donuts and Muffins
Donuts are the fried dough concoction that most people love to have with coffee. All kinds of donuts are popular, but nothing dunks better in coffee than a plain cake donut. A cake donut is made of sweet dough leavened with baking powder; they're very dense and cake like; thus, the name and its famous dunking power. Over ten billion donuts are made in the United States each year, and the donut industry is worth 3.6 billion dollars. These figures ought to let you know that donuts need be a staple in your coffee shop.
Lately, donuts have gone high class; check out posh all natural and vegan cake donuts. A posh donut is one that has been given a makeover with special glazing and colorful, imaginative toppings, and these days anything goes. Imagine champagne glazed donuts and donuts topped with peanut butter and jelly. If you're wondering about nutritional values, here they are a standard Glazed donut calories- 240, 11g fat, 33g carbohydrates, 13g sugars.
Muffins are almost as popular as donuts to coffee lovers. Among the most loved are the banana nut and blueberry and of course the English muffin, which isn't really a muffin as we know it.

Biscotti
You can't go wrong with biscotti; it comes in a variety of flavors including almond, cherry, and chocolate and people love it because it pairs so well with coffee. This traditional Italian double baked cake has a brittle texture making it perfect for dipping into a steaming cup of hot coffee or espresso.
The almond flavored biscotti goes especially well with coffee; its's long been the favorite flavor of coffee enthusiasts. Biscotti is specially made to dip in coffee since the biscuit itself it too dry to eat alone; it's definitely a blissful addition to your morning coffee.
The nutritional breakdown of one almond biscotti biscuit is: 100 calories, 4.5 g of fat, 13 g of carbohydrates, 1 g of fiber and 2 g of protein. With this kind of nutrition, it seems you can eat as much biscotti as you want.
Bagels and Cream Cheese
What can be tastier and more savory to have with coffee than cream cheese on a toasted bagel? Your customers will love sinking their teeth into soft cream cheese atop a warm bagel. Not only is this a delicious combination, but it's nourishing as well.
Get creative with your bagel and cream cheese flavors by offering an assortment to your customers. Bagels come in every flavor from blueberry to onion, cream cheese has a variety of flavors too. Bagels and cream cheese are a practical and filling choice and a bagel is around 360 calories, which is equal to 3-4 slices of bread. Cream cheese has 27 calories in one ounce.

Snack Food
Offer gourmet cookies, crackers and pretzels, energy bars, superfood power snacks, Belvita biscuits, espresso bars, brownies, and other on the go snacks, popcorn and chips. There is no limit to snack food choices. Choose some vegan snacks too; sweet onion and beet chips, and sweet potato crisps are both vegan friendly.
Provide healthy snacks for your guests, like kale chips, dark chocolate with almonds, string cheese, and gluten free cookies and cakes. Healthy snacks eaten between meals can stave off hunger and help people lose weight.
Yogurt and Custard
Yogurt and custard are smooth, yummy desserts that most people love, but they have basic differences. Yogurt vs custard; what's the difference? Custard is made from milk and eggs and thickened by heat. It's served warm or cold, and used as a filling for some pies and cakes. Yogurt is made with the fermentation of lactose by certain bacteria and is thickened by a bacterium-aided curdling process. It's sometimes mixed with fruit or other flavoring.
Yogurt and custard can both be frozen and would each make good choices for your coffee shop. Frozen custard is creamier than frozen yogurt because it has pasteurized egg yolk added to it. There are 243 calories in 1 cup of yogurt, 10% fat, 74% carbohydrates and 16% protein. One cup of custard has 22 calories, 33% fat, 46% carbohydrates, 21% protein.
If you need some more ideas, check out this blog article all about foods for your coffee shop!

Frequently Asked Questions
What's the difference in a café and a coffee shop?
Both can serve similar foods, but people tend to think of a café as a bit more prestigious, a bit fancier than a coffee shop. A café is a place you might go for Sunday brunch, you might order a customized sandwich or a specialized coffee. You can also get a full meal at a café, whereas a coffee shop is more centered on to go items and snacks. Café food is more likely to center around soups, salads and high-end pastries and sandwiches.

Breakfast food at a café would include pastries, eggs, waffles, pancakes, and assorted fruits. Premier entrees you might find at a café are asparagus empanadas, zucchini pasta, special salads, crepes, and sushi of all types.
What are some varied types of coffee drinks I can serve at my coffee shop?
Salted Carmel latte sounds as delicious as it tastes; with just the right mixture of salty and sweet it will be a hit with your customers.

Neapolitan Coffee is a mix of cream, hazelnut, and espresso.

Chocolate Frappuccino is made with strong coffee, vanilla ice cream, cocoa powder, crushed ice with whipped cream and chocolate syrup.

Americano is a watered-down espresso, made by adding a couple of shots of espresso and adding hot water.
To learn more on how to start your own coffee shop checkout my startup documents here
Please note: This blog post is for educational purposes only and does not constitute legal advice. Please consult a legal expert to address your specific needs.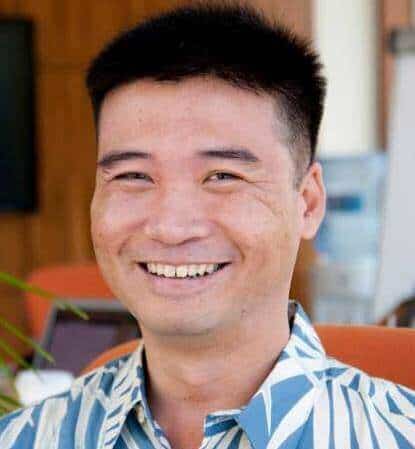 Hi! I'm Shawn Chun
My adventure in coffee began when I first launched my first coffee shop back in the early 2000s. I had to figure out so many things on my own and to make it worse within 2 years of opening two large corporate coffee chains moved in just blocks away from me!
As I saw smaller and even some larger coffee shops in the neighborhood slowly lose customers to these giant coffee chains and slowly close up shop, I knew that I had to start getting creative…or go out of business.
I (like you may be) knew the coffee industry well. I could make the best latte art around and the foam on my caps was the fluffiest you have ever seen. I even had the best state-of-the-art 2 group digital Nuova Simonelli machine money could buy. But I knew that these things alone would not be enough to lure customers away from the name brand established coffee shops.
Eventually, through lots of trial and error as well as perseverance and creativity I did find a way to not only survive but also thrive in the coffee/espresso industry even while those corporate coffee chains stayed put. During those years I learned to adapt and always faced new challenges. It was not always easy, however, in the end, I was the sole survivor independent coffee shop within a 10-mile radius of my location. Just two corporate coffee chains and I were left after that year. All told the corporate coffee chains took down over 15 small independent coffee shops and kiosks and I was the last one standing and thriving.
Along the years I meet others with the same passion for coffee and I quickly learned that it is not only "how good a barista is" that makes a coffee shop successful, but the business side of coffee as well.
Hence why I started this website you are on now. To provide the tools and resources for up and coming coffee shop owners to gain that vital insight and knowledge on how to start a coffee shop successfully.
Stick around, browse through my helpful blog and resources and enjoy your stay! With lots of LATTE LOVE!
Shawn