Owning a coffee shop comes with huge benefits of fulfillment, financial independence, and the opportunity to meet new people. However, running a coffee shop also involves long hours, hard work, strategic planning, and managing resources that are usually limited.
As a coffee shop owner, the probability of business success ultimately lies with you. To build a successful career and business, a coffee shop owner has to take on the following responsibilities and excel at juggling them where necessary.
Considering options.
Creating a business plan.
Ergonomics and aesthetics.
Managing finances.
Staff management.
Menu crafting.
Customer relations.

Considering options.
At the start of your coffee shop business, there are usually many important decisions to make. From the location, shop size, how to get funds, to the color of light bulbs to use, how many chairs to buy, whether to include a bike rack or not and the list goes on. One important decision that stands out at the beginning is whether to run an independent business, a franchise, or buy an existing coffee shop.
Before making this decision, consider your options, and weigh each one against your end goal. Buying a franchise or an existing coffee business is an easier way to start out than establishing an independent coffee shop. However, owning a franchise may acoffee mean sacrificing the satisfaction of running your business solely on your own means. It may also be difficult to find an existing profitable business to buy.
Starting an independent business may mean more work, but it also gives the best potential to maximize profits in the long run. You also get to run your business on your own terms. Generally, buying an existing coffee shop or into a franchise requires more start-up costs than starting an independent coffee shop.

Creating a business plan.
Creating a business plan is also the responsibility of the coffee shop owner. Ideally, you should have a business plan in place before opening up your coffee shop for business. In some cases, however, the business plan is created after the business has started operations. In either case, the business plan is the blueprint that represents every aspect of the business. It serves as a guide for every business decision.
The coffee shop owner has to conduct thorough market research in order to come up with a good business plan. The purpose of this research is to make sure that the short term and long term goals of the business are feasible and to find out the best way to achieve them. Research may also involve asking questions from existing coffee shop owners and prospective customers.

Ergonomics and aesthetics.
The ergonomics and layout of your coffee shop work station directly affect the volume of coffee you sell. Make sure there is easy access to materials, bins, and equipment. Also, your employees should be able to move around without bumping into each other while carrying out their duties. You should ensure that the benchtop or counter is just the right height and that the overhead storage of supplies is within easy reach. You may also want to pay attention to the proximity of the cash register to the barista. This is to make sure that he can handle transactions easily while attending to orders.
Deciding on your coffee shop aesthetics is another task you cannot delegate. It is also an important task because it gives one of the initial impressions your customers get of your shop. It also gives a personality to your coffee shop. Details such as the color of the light bulbs, what type of art to put up, type of furniture to use at your shop, etc. dictate the atmosphere that greets your customers when they visit your shop.
A coffee shop owner ensures good ergonomics to maximize productivity among employees, while the right aesthetics can attract their desired customers.

Managing finances.
A successful coffee shop is a profitable one. As the coffee shop owner, you should make sure that there is a reasonable balance between your business expenses and revenue. This is the only way to keep the coffee flowing. You will always have to make decisions that are directly or indirectly related to finances. If you don't have the right business skills and knowledge, this may become a major challenge for your business.
It's always a good idea to hire an accountant from the onset of your business. This will save you a lot of financial problems in the long run. Apart from having your books in order, you are very likely to avoid tax issues which are known to be troublesome. You will also be armed with a firm knowledge of your finances if you decide to scale your coffee business.
Staff management.
As a coffee shop owner, you have great influence over your employees. Managing them and getting the most out of their abilities is your responsibility and can bring you exponential results if you do it properly. If you have a manager, a friendly and hardworking team of employees starts with their management abilities. You want to employ a manager who is skilled with people, can enforce or create schedules, and can train employees.
It is also your duty to meet with your manager from time to time to align with him on issues regarding your business including employee performance. You also have to discuss issues that pertain to hiring or firing employees. Depending on how often you are at the shop, you'll need to establish proper communication with your manager. This way, you'll be sure that you are never in the dark regarding any major happenings in your coffee shop.

Scheduling.
In most cases, it is your responsibility as the coffee shop owner to create schedules and assign shifts. This is usually based on the structure of your coffee shop and how your foot traffic varies throughout the day, and for certain special occasions or seasons. Even if you have a good manager and excellent employees, you may still have to be involved in these kinds of tasks.
Despite the fact that rush periods for coffee shops are in the mornings, most owners still try to stay relevant into the day by offering cafe lunches on their menu. Too many employees at the coffee shop during slow hours is a sure way to drain your profits. If employees are too few during rush periods, it will result in poor customer service and limited sales. Striking the balance when assigning schedules or shifts will go a long way in making operations at your shop easier and reduce unnecessary expenses.

Menu crafting.
As a coffee shop owner, you have the sole responsibility to carefully decide what kinds of coffee to offer at your shop. You also need to ensure that your brewing methods are top-notch. However, coffee alone cannot bring in all the sales. In fact, coffee makes only about 40% of the entire sales made at a coffee shop.
Therefore, you have to pay attention to crafting a menu consisting of quality snacks. It is also a good idea to also offer healthy options for customers who want to "eat clean". In crafting a good menu, avoid bombarding customers with too many items. Too many items on your menu will lead to frustrated customers who just want to grab a bite and be on their way. Your menu shouldn't be too limited either. It should offer just the right number of popular items with moderate variety.
Need some help finalizing your menu? Check out this article for some helpful information!

Customer relations.
While this may seem like a task that can be easily delegated, the coffee shop owner still has a role to play in ensuring a good relationship between customers and the business. It is therefore important that as a coffee shop owner, to stay involved in the running of your coffee shop. In most cases, the coffee shop owner also lends some personality to the coffee shop. By talking to your customers and getting to know your regulars, you can build a good reputation for your coffee shop.
You can also have loyalty cards for your customers to give them a sense of acknowledgment. Make sure that your loyalty card is attractive and made of quality paper that won't wear within a few days.
A coffee shop owner has responsibilities that require hard work, resilience, and creativity. Despite the stress that may come with these tasks, the rewards are worth the effort.
Frequently Asked Questions
How much does a coffee shop owner make?
There are different factors that affect how much you can make as a coffee shop owner. According to startmycoffee.com, a coffee shop owner can earn a salary between $60,000 to $160,000. However, this is the common range in the coffee industry. It could be more or less.
Can I run a coffee shop out of my house?
You can run a coffee shop out of your home if it's an online business. However, make sure to find out and get the necessary permits you need to run your coffee shop from home. This way, you can avoid breaking any laws.
To learn more on how to start your own coffee shop checkout my startup documents here
Please note: This blog post is for educational purposes only and does not constitute legal advice. Please consult a legal expert to address your specific needs.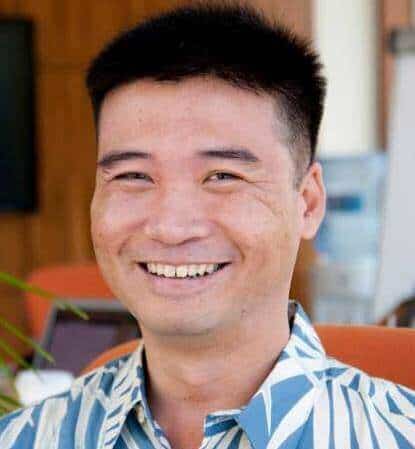 Hi! I'm Shawn Chun
My adventure in coffee began when I first launched my first coffee shop back in the early 2000s. I had to figure out so many things on my own and to make it worse within 2 years of opening two large corporate coffee chains moved in just blocks away from me!
As I saw smaller and even some larger coffee shops in the neighborhood slowly lose customers to these giant coffee chains and slowly close up shop, I knew that I had to start getting creative…or go out of business.
I (like you may be) knew the coffee industry well. I could make the best latte art around and the foam on my caps was the fluffiest you have ever seen. I even had the best state-of-the-art 2 group digital Nuova Simonelli machine money could buy. But I knew that these things alone would not be enough to lure customers away from the name brand established coffee shops.
Eventually, through lots of trial and error as well as perseverance and creativity I did find a way to not only survive but also thrive in the coffee/espresso industry even while those corporate coffee chains stayed put. During those years I learned to adapt and always faced new challenges. It was not always easy, however, in the end, I was the sole survivor independent coffee shop within a 10-mile radius of my location. Just two corporate coffee chains and I were left after that year. All told the corporate coffee chains took down over 15 small independent coffee shops and kiosks and I was the last one standing and thriving.
Along the years I meet others with the same passion for coffee and I quickly learned that it is not only "how good a barista is" that makes a coffee shop successful, but the business side of coffee as well.
Hence why I started this website you are on now. To provide the tools and resources for up and coming coffee shop owners to gain that vital insight and knowledge on how to start a coffee shop successfully.
Stick around, browse through my helpful blog and resources and enjoy your stay! With lots of LATTE LOVE!
Shawn