Coffee shops are valuable community spaces that allow for connection in a variety of ways. You can meet and engage with others. Or you can be surrounded by others without directly engaging them. They are perfect for extroverts and introverts alike. You might think that as soon as a coffee shop opens in a community, it becomes valuable. But that is not true at all. A coffee shop becomes great by attempting to reach the following goals: 
Perfecting high-quality drinks

 

Finding the most comfortable furniture

 

Selecting the most reliable internet provider

Creating an engaging membership program

 

Engaging customers through social media

 

Hosting a variety of events

Prioritizing customer service

 
Achieving the goals listed above is what makes a coffee shop great. To get more detail on what the goals of a great coffee shop are, keep reading. 
Perfecting High-Quality Drinks
A coffee shop is only as good as the drinks it serves. This is why perfecting high-quality drinks should be one of the top goals for a coffee shop. A great coffee shop should have the basic drinks down and then add in some specialties that set them apart from other shops in the area. The basic coffee
drinks that all coffee shops should master include: 
Latte
Cafe Au Lait
Americano
Pour Over
Flat White
Mocha
Cold Brew
Espresso
Macchiato
Cortado
Cappuccino
Drip Coffee
Red Eye
The quality of these drinks depends partly on the barista preparing them and also on the quality of coffee beans used. Coffee shops might source their coffee beans from local roasters. This means fresher coffee with better taste. Besides creating these standard coffee drinks, a coffee shop might want to create its specialties. They could do this by using different syrups to make drinks based on different holidays or seasons. 
Everyone is familiar with pumpkin spiced coffee drinks that start to show up in the fall. But there are a million other options available and great coffee shops tend to use their creativity to make their own. 
There will also be non-coffee drinkers that end up in a coffee shop. Those guests will need to be looked after with special drinks. Often, these drinks tend to be tea-based. Think matcha lattes and London fogs. The most important thing to remember is to make sure the drinks are created with quality in mind. People will become regulars if the drinks are stellar. 
Finding the Most Comfortable Furniture
Because great coffee shops serve their communities as gathering spaces, they must have comfortable furniture. Having a great drink menu will get people in the door. But if you want them to stay awhile, make sure you create a space they don't want to leave. 
Many coffee shops seek out easy-to-clean furniture that gives off a cozy vibe. This might mean purchasing leather chairs and couches. It might mean having beanbag chairs and a plush carpet. It all depends on the motif of the shop.
One thing to keep in mind is that a great coffee shop will have tons of traffic. With so much traffic you'll find that getting the most comfortable and durable furniture will save you tons of money. Some websites where you can find good coffee shop furniture include: 
B Seated

 

Liqui Contacts

 

Webstaurant Store
Restaurant Furniture

 

Soho Concept
One thing that is most important to me is that there is a variety of seating in a coffee shop. That means more structured spaces if I'm working on a pertinent project. It also means more comfy seating for when I'm just lounging and reading a good book. 
Selecting the Most Reliable Internet Provider
Many people go to coffee shops to work. Some people are consistent telecommuters and others are doing more sporadic types of work. In a great coffee shop, you'll have so much traffic that you'll need to have a stable and consistent internet provider. It'll need to have the bandwidth to handle tons of traffic. But, it'll also need to be pretty fast. 
I've gone to coffee shops to work with large groups of people before. And I can attest that nothing ruins a good work session like spotty internet. I've often relocated if there were issues with bad internet. To avoid any issues like that, a coffee shop should make reliable internet a top priority. 
In addition to providing internet, great coffee shops do the work to secure their connections. This means password protecting their internet service. But, it also means making sure that security is up to par. By no means are top shops investing tons of money into their internet. However, they are working to prevent snafus as it relates to internet security. Keeping both of these things in mind should be important for a great coffee shop. 
Creating an Engaging Membership Program
Membership programs are extremely popular. This is because they are one of the best ways to engage customers and keep them coming back. An engaging membership program will include things like a free drink after 10 visits. It might include line jump privileges. It could also provide members with a special mug to use when they visit the coffee shop. Either way, great coffee shops put a lot of effort into encouraging customers to become connected to the brand. 
Everybody likes to feel special and a membership program allows a coffee shop to do this seamlessly. Some shops create a tiered membership program. This type of program could allow customers to pay for different levels of perks. It could be based on different dollar amount levels and could include increasing prizes or perks. One thing to remember is that great coffee shops aren't just making drinks, they are working to engage their customers. 
Engaging Customers Through Social Media
Speaking of engaging, there's no engagement like the kind that occurs through social media. Great coffee shops use social media as an additional way to interact with their customers. It allows for a greater reach and allows for question and answer. With more people on social media than ever, it also serves as a cheap way to market a coffee shop. 
My favorite coffee shops use Instagram as a way to show off their daily menus, tease new drinks, ask questions about potential changes, and make announcements. I look forward to seeing what they will post because I know it could be about a new drink or pastry that they plan to offer. In addition to using Instagram, they also use Facebook for longer posts. 
Having access to the businesses I frequent through social media has completely changed the way I interact with them. Great coffee shops keep this in mind and don't neglect social media. 
Hosting a Variety of Events
Many coffee shops work to have consistent programming schedules. This commitment to programming helps to bring in a variety of customers, engage the local community, and fill extended hours. Some programming that you might find at a coffee shop include:
Kid focused events
Open mic nights
Game nights/trivia
Public discussions
Film showings

 
All of these types of events can be tailored for a unique coffee shop experience. In addition to focusing on standard coffee shop event ideas, great coffee shops might also connect to respected community agencies. 
These symbiotic relationships can culminate in sharing space for community events and learning about neighborhood needs. Great coffee shops don't operate as islands. They do their best to come alongside the local community. 
Great coffee shops also do the work of listening to community interests. Partnerships with local agencies can be a way to learn about community interests. But, creating meaningful programming means having a continuous dialogue with the community. This could occur via social media or through direct contact with neighborhood residents. It won't matter how often you program if no one shows up. Great coffee shops learn what is valuable to their community and program around those values. 
Check out more ways to engage customers HERE.
Prioritizing Customer Service
No business that is customer-facing can ignore customer service. Great coffee shops understand that working to keep customers happy is the foundation of good business. We've discussed the importance of engaging customers through social media, creating high-quality drinks, and even creating a comfortable space. But all of this is useless if the staff members at the coffee shop struggle with customer service. 
Some of the things that make coffee shop customer service so engaging are remembering customer orders, remembering customer names, striking up a conversation, assisting in drink and food selections, and working quickly. 
In a great coffee shop, staff members can tailor to the needs of different customers. Some customers are in a hurry and some want to linger. Being aware of this will make for great customer service. Having a bustling coffee shop adds to the atmosphere. Great coffee shops focus on meeting a high level of customer service to keep customers coming back. 
Frequently Asked Questions
Should coffee shops target a specific type of customer? 
Coffee is consumed by a wide variety of people. Because of this, targeting one specific type of customer may limit the customer base. To increase access to customers, coffee shops should steer clear of marketing to a small group. 
To learn more on how to start your own coffee shop checkout my startup documents here
Please note: This blog post is for educational purposes only and does not constitute legal advice. Please consult a legal expert to address your specific needs.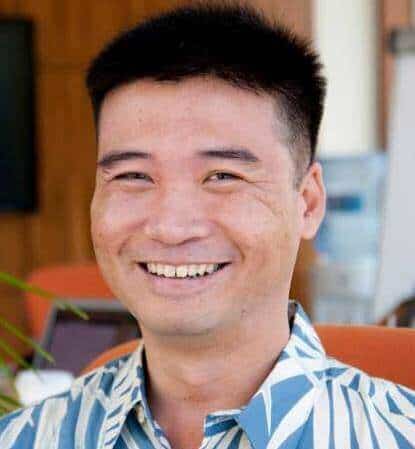 Hi! I'm Shawn Chun
My adventure in coffee began when I first launched my first coffee shop back in the early 2000s. I had to figure out so many things on my own and to make it worse within 2 years of opening two large corporate coffee chains moved in just blocks away from me!
As I saw smaller and even some larger coffee shops in the neighborhood slowly lose customers to these giant coffee chains and slowly close up shop, I knew that I had to start getting creative…or go out of business.
I (like you may be) knew the coffee industry well. I could make the best latte art around and the foam on my caps was the fluffiest you have ever seen. I even had the best state-of-the-art 2 group digital Nuova Simonelli machine money could buy. But I knew that these things alone would not be enough to lure customers away from the name brand established coffee shops.
Eventually, through lots of trial and error as well as perseverance and creativity I did find a way to not only survive but also thrive in the coffee/espresso industry even while those corporate coffee chains stayed put. During those years I learned to adapt and always faced new challenges. It was not always easy, however, in the end, I was the sole survivor independent coffee shop within a 10-mile radius of my location. Just two corporate coffee chains and I were left after that year. All told the corporate coffee chains took down over 15 small independent coffee shops and kiosks and I was the last one standing and thriving.
Along the years I meet others with the same passion for coffee and I quickly learned that it is not only "how good a barista is" that makes a coffee shop successful, but the business side of coffee as well.
Hence why I started this website you are on now. To provide the tools and resources for up and coming coffee shop owners to gain that vital insight and knowledge on how to start a coffee shop successfully.
Stick around, browse through my helpful blog and resources and enjoy your stay! With lots of LATTE LOVE!
Shawn