Coffee shops are the heart American hospitality. We visit coffee shops daily for that morning cup of Joe that will get us through the rest of the work day. But have you ever thought about what coffee shop entrepreneurs can learn from other coffee shop startups?
From 100 U.S. coffee shop startups, you can learn the following as a blossoming coffee shop entrepreneur yourself:
How to properly and creatively market on your company website.

Avenues you can take to dedicate to your target market.

Coming up with fun and effective promotions for your coffee shop.

How business and community partnerships will further benefit your coffee shop.
There is more than one way to brew a cup of coffee, so take these suggestions and create them into your own special coffee bean of success.
From Alabama to Georgia

Alabama
1. The Southern Grind Coffee House: Pictures Say 1,000 Words
On their homepage, the Southern Grind Coffee House displays a slideshow of pictures showing what their coffee shop looks like on the inside. They even threw in a creative avenue of self-advertisement by placing their coffee beans in a beach bottle, positioning it near a starfish and some other beach décor on a local beach's sand and snapping a picture of it as a nod to their location in Orange Beach, Alabama.
Think of these questions when you decorate and show off your coffee shop using pictures.
What is your theme?

Will you connect your theme to an essential component of your location's surroundings?

How can you turn your coffee shop's theme into a creative advertisement?
2. Angel's Island Coffee: Institute a Loyalty Program
Angel's Island Coffee asks a pivotal question to website visitors: "Do you have an Angel's Island Coffee Frequent Drinker Card yet?" For every 10 drinks you purchase at their venue, you get your 11th drink for free!
Instituting a loyalty program is an incentive for regular customers that love their daily cup (or cups) of Joe. You can customize an awesome loyalty program idea to meet your shop's sales needs so that you do not lose too many sales with the free products that you are giving away. Your routine visitors will surely appreciate the days they are able to get their free cup of coffee.

Alaska
3. Kobuk Coffee Company: Have a Gift Shop
Kobuk Coffee has a snippet on their home page that advertises some of their gift items that you can purchase at their shops from coffees and teas to…lotions and soaps? Once you get your coffee shop off the ground, you can analyze the people's tastes and desires in the surrounding market and start offering gift items that customers can purchase for loved ones. It will be an additional stream of income for your business and another reason that people would want to visit besides just grabbing a cup of coffee.
4. Jitters: Offer People to Rent Your Community Room or Entire Facility
When Jitters is closed, parties are able to rent out one of two of their community rooms or even their entire facility. Community rooms hold a maximum of 30 people and can be rented on a per hour basis with set rates for 4 hours and 8 hours respectively. Jitters does not allow other public guests when parties decide to rent out the whole facility. Hence, this option is only offered from 7pm to 11pm on Fridays through Sundays when Jitters already closes to the public for the night. A maximum of 130 people can be inside the entire facility. 
Just like Kobuk Coffee's gift shop, this is just another avenue for your coffee shop to procure some extra income. The greatest perk is that it is money made while you're off the clock!

Arizona
5. The Human Bean Tempe: Have an Unique Calling Card
The Human Bean Tempe coffee shop is sure to serve every drink with a smile and tops each of the drinks they serve with a white-chocolate espresso bean. The coffee bean is not placed directly in the drink, of course! It is placed on top of the lid that covers the drink. This is their extra special calling card so that you know you have an authentic beverage from their coffee shop.
What calling card will you use to reinforce your coffee shop's uniqueness and authenticity? It can be anything appropriate and fun for your customers. 
6. Bikini Coffee Beans: Have Unconventional Uniforms for Employees
So you might already be guessing what uniforms employees wear at this venue? That's right: bikinis! It's an unconventional choice of work wear for a coffee shop, but it is working for Bikini Beans Coffee because they have 3 locations throughout the Arizona area.
Maybe you want your employees to be fun animal characters in your coffee shop. It could be a rainforest theme or jungle theme. Animal lovers rejoice! What about a wizards and witches theme? You'll have Dungeons and Dragons players flocking to your venue in no time! The possibilities are endless! Even the creativity in coffee shop uniforms can make the customer experience that much more fun and personal.
Arkansas
7. Mama Carmen's Espresso Café: Offer Door Dash Delivery
Door Dash is becoming more popular as people want to stay in and enjoy delicious food without having to cook it themselves in this busy day and age in which we are living. Having your coffee shop becoming affiliated with Door Dash is a marketing tactic that will appeal to more people that want your locally famous cup of Joe without having to the leave the comfort of their home.
8. Red Light Roastery Coffee House: Have a Simple Website Layout
Many coffee shops advertise their entire menu on their company website. However, Red Light Roastery Coffee House only shows some coffee bean bags and apparel that customers can purchase online. Their menu is not available online. You have to visit their venue to find out what is on the menu.
If you decide to go this route when creating your company website, this opens avenues for suspense and curiosity for your customers. Regulars will want to purchase your imported coffee beans from your online store, but newcomers would want to visit your venue to find out your menu options.

California
9. Mad Moon Cafe: Find a Creative Way to Market Your Menu
As you scroll through Mad Moon Cafe's menu options, before you arrive to their dessert options, there is a creative quote that says that "'stressed' is read 'desserts' when spelled backwards." Who has ever paid attention to that observation until it is brought to your mind?
Find a creative way to appeal to your customers that will get them to really consider your menu options, just like Mad Moon Café has done for their dessert menu.
10. Peet's Coffee: Offer Gift Cards and an Option to Check Balances Online
You can choose from e-gift cards or to mail physical gift cards as presents to loved ones. You can even check gift cards whether electronic or plastic using the Peet's Coffee website.
Customers are going to have caffeine junkies that would surely appreciate gift cards from your coffee shop. Who doesn't love free coffee as a birthday or holiday present?
Colorado
11. Jives Coffee Lounge: Have an Interesting Name for One of Your Page Links
You know the usual page links for any company website that include Home, About Us, and so on…however, one of these links is titled "wassup" on the Jives Coffee Lounge website. When you click on this orange box, you are taken to an event calendar where you can view any music or open mic nights coming up. If you are interested in booking a particular band for music, you can do that, too!
With an unconventional and creative name for a page link, you never know if that link has the most traffic just because of its name because it inhibits curiosity for potential customers to check it out.
12. SwitchBack Coffee Roasters: Offer Free Shipping with a Set Purchase Amount
Many websites offer free shipping after customers have spent a specific amount of money on their merchandise. At SwitchBack Coffee Roasters, they offer free shipping on orders that are $40 or more.
Having this option will encourage customers to purchase more of your coffee shop products in bulk so that they do not have to pay the shipping fees. Who wants to pay shipping anyway? 

Connecticut
13. Shearwater Coffee Bar: Go Organic
Shearwater Coffee Bar only receives roasted coffee beans from USDA Certified Organic suppliers. If this type of product works for your local customers and they are able to pay for the additional cost of this special commodity, go ahead and work this into your business canvas!
14. Dom's Coffee: Tell Your Customers Where You Get Your Coffee Beans & Keep It Local!
Dom's Coffee not only informs customers of where they get their coffee, but the business also has their roasted coffee beans supplied from a local partner which is J Rene Coffee Roasters in Waterford, Connecticut.
Research the local coffee roasters in your area. Talk to them about your coffee shop business and how you are looking for a local supplier. They will be more than happy to help you out!
Find more tips on how to source your coffee beans here.

Delaware
15. Brew HaHa!: Be the Best in Your Area
In 2018, Brew HaHa was awarded the Best of Delaware for the 24th year in a row! Wow! How's that for being locally popular?
If you stay true to your coffee shop brewing techniques, offer great customer service, and dedicate to a niche in your market, you can be the best coffee shop in your area, too!
16. Loma Coffee: When Was Your Coffee Shop Born?
Underneath Loma Coffee Shop's logo on their home page, their establishment date of 2010 and location of Wilmington, Delaware is displayed. That means that Loma Coffee has been in business for 9 years. Not many startups make it past 2-3 years in business let alone 5 or more years going strong.
Showing how long you have been in business when customers first land on your coffee shop website rather than seeing in on your About Us page solidifies the fact that your coffee shop is a veteran in the game once you hit the prescribed milestones like Loma Coffee has done.
Florida
17. Panther Coffee: Where Do Your Coffee Beans Originate?
Panther Coffee shows 8 of their specialty coffee selections and where their coffee beans originate. They come from all over the world like from Brazil, Nicaragua, and Guatemala.
While having a local supplier is awesome, think of ways you can branch out your coffee selections so that customers can taste coffee flavors of other regions around the world without having to buy a plane ticket!
18. Concord Coffee: Institute an Automatic Delivery Program
Depending on how much you drink coffee, you can customize shipments right to your door so that you can have the taste of Concord Coffee right at home. Coffee can be shipped to you on a weekly or monthly basis and every shipment is only $25. Frequent coffee drinkers rejoice!
By instituting this program, think of how much revenue you could be making from individuals that want to cut out their trip to the coffee shop every morning, but they still want that coffee shop experience!
Georgia
19. Dancing Goats Coffee Bar: Roast Your Coffee Beans to Order
Dancing Goats Coffee Bar advertises on their website that they roast their coffee beans to order. Freshly roasted coffee beans indicate a fresh tasting caffeinated (or decaffeinated) beverage that customers will want to drink again and again. Taking this step in your coffee shop will insure that you deliver only the highest quality coffee to your customers. 
20. Rev Coffee Roasters: Display Your New and Current Product
If you have a new coffee bean variety you are selling by the bag, display a description of it before potential customers are able to enter the site. Why? Because it's working for Rev Coffee Roasters!
Currently, they have a new coffee selection called Finca Medina from Guatemala. The description is advertised on the first landing page. Once customers get to the bottom of the description, then they can either click a link to purchase the new coffee beans or they can click a separate link to enter the site.
From Hawaii to Maryland
Hawaii
21. Island Brew Coffeehouse: Have Your Menu Available to Download
Under their menu description is a link to a pdf file where you can download Island Brew Coffeehouse's menu. Letting customers gain access to your coffee shop menu via pdf means that they will have the menu with them on their mobile devices without having to carry around a traditional paper menu at home or in the car.
22. Kai Coffee Hawaii: What Are the 3 Highlights of Your Coffee Shop?
Kai Coffee Shop spells out 3 of the best highlights of their coffee shop right on their home page. This includes a unique café experience, providing the best cup of Hawaiian grown coffee to their customers, and their goal to be the best in the coffee shop service industry.
Think about what you have to offer to your customers. Answer these questions as you pick the 3 best highlights of your coffee shop to display on your website.
Where do you get your coffee beans?

How do you specialize in your coffee shop's customer service?

What sets you apart from your local and national competitors?

Idaho
23. Kool Beanz Café: Have a Drink of the Week
Infused Red Bull Drinks are featured as the Drink of the Week at Kool Beanz Café. If you are still in the development stage of coming up with a drink menu, implementing a Drink of the Week option will help you to figure out which drink options are a hit and which ones are a miss.
24. Flying M Coffee House: If You Can't Beat 'Em, Roast 'Em!
Flying M has house roasted their coffee beans since 1995. Now, they have three locations throughout the Idaho area. House roasting your own coffee beans for your coffee shop can be a trust builder between you and your customers and it can be a niche that you can fill in your local market if no other coffee shop in your local area does this already.
Illinois
25. Eli's Coffee Shop: Be a Socially Responsible Coffee Shop
Eli's Coffee Shop has what is called a Donation Creation on a monthly basis where a small amount from each sale of this created product is donated to a charitable organization. This month's Donation Creation is the Samoa Mocha. Catchy right? From every sale of this drink, $1 goes to the Girl Scouts of Central Illinois branch.
Find a way to become a socially responsible coffee shop. Answer these questions as you think about how you can be socially responsible for your business.
What charitable organizations are you passionate about?

How can you help the people affiliated with this organization to benefit from your donation?

Could you find a way to dedicate your time as well to the organization rather than just your money (for example, have a special tour of your facility for an organization you support)?
26. Maeva's Coffee: Advertise Your Monthly Special Front and Center
At the top of the web page, there are monthly specials listed. While this part of the website needs to be updated (January's specials are still listed), the coffee shop's top special for that month included no upcharge if you requested plant-based milk in your coffee.
Having special promotions such as these can make you look more like a coffee shop owner that dedicates to and appreciates their customers. More advice on how to effectively advertise here.
Indiana
27. Calvin Fletcher's Coffee Company: Partner with Local Artists
Calvin Fletcher's Coffee Company partners with local artists and craftsmen to display their work at the front of their shop. The shop directly does not take commissions from selling this art work. All money from the art work goes directly back to the owner of the piece. This is a great way to build community relations and partnerships with local artists trying to get a start in the art world. Art enthusiasts that visit your shop will appreciate the art work they purchase to display in their homes and the artists will appreciate being compensated for their creativity.
28. Daily Grind Coffee House: Leave Customers with a Positive Thought
At the end of the about description, Daily Grind Coffee House reminds potential customers that a superior cup of coffee is served at their venue. What positive message do you want to leave to customers that will have them always flocking back to your coffee shop?

Iowa
29. Aurora Coffee Company: Support Your Community by Offering Discounts to Service Personnel
At Aurora Coffee Company, teachers and veterans receive a 10% discount on all their shop's product offerings and free drip coffee is available for policemen. Offering discounts such as these will have service personnel coming to your coffee shop in your local community rather than other coffee shops that may not offer such discounts.
30. Cabin Coffee Company: Sell Coffee for Home and Business
Cabin Coffee Company has coffee products specially packaged for home use and for business use. If you have ever been to a car shop, some have coffee and tea K cups that you can brew and drink as you wait for your car repairs to be finished. Also, who doesn't like a freshly brewed cup of coffee at home? Hence, having a home and business section for your online coffee shop offerings is great to appeal to the average person and the entrepreneur alike.

Kansas
31. Quay Coffee: Rotate Your Coffee Selections
Usually, coffee shops will have certain select brews that they offer to their customers. However, why not try rotating your coffee brews every so often so everyone can taste different kinds of coffee? Quay Coffee rotates their coffee menu every 4-6 weeks for new and fresh coffees for all their customers to try out. The coffee shop staff tries samples the brews until the freshest cups of each brew have been made. They make a note of how that specific coffee was brewed and keep it for that next month or so for customers to have the highest quality cup of that specific coffee brew.
32. Ground House Coffee: Show Coffee Shop Spirit
Ground House Coffee has merchandise such as mugs, glasses, and travel drink canisters with their logo printed on them. If you decide to include this on your coffee shop website, this is a great avenue of building your local coffee shop brand. Customers can show pride in their favorite local coffee shop by drinking straight from one of your merchandise offerings.
Kentucky
33. Carabello Coffee: If You Have a Unique Logo, Explain It!
Carabello Coffee has a tandem bike as the image for their logo. The owners are husband and wife, Justin and Emily Carabello, where he proposed to her with a ring and a red tandem bike because that is what she really wanted more than the ring. It is also the inspiration for their slogan, "Coffee and Compassion in Tandem." They explain more about this story on their website.
If you have a unique logo, explain the story behind it. Your regulars would really appreciate the story of how their favorite local coffee shop originated.
34. A Cup of Commonwealth: Give Different Names to Your Branch Locations
While many business branches operate under the same name, get creative and change it up like A Cup of Commonwealth has done. Their new chocolate and coffee bar is called Chocolate Holler. Creative names will bring new clientele into your one shop and once they learn about your other affiliated shops, they will become regular visitors.

Louisiana
35. Cafe Du Monde: Market One of Your Famous Dessert Recipes
Cafe Du Monde has been in business since 1862. That is a very long time to be in business even for a coffee shop startup! They market their famous Beignet Mix online for customers to buy at $4.06 per 28-ounce box. Once you have opened your coffee shop and have pinpointed your most popular dessert recipe, consider how you can market that to your customers so that they can make their favorite coffee shop delicacy at home.
36. CC's Coffee House: Consider a Catering Menu
CC's Coffee House has a catering menu for small and large parties whether for professional or personal reasons. You can get a catering quote in-store or over the phone as long as you do so 24 hours before the event or earlier. Think of having a catering menu as a way to deliver your coffee shop experience on-the-go to your customers. Depending on the different events in which you cater, you can also build a community presence where more patrons would want you to cater their events in the future.
Maine
37. The Little Dog Coffee Shop: Have a Memorable Slogan
This coffee shop's slogan is "Sit. Stay. Enjoy." No wonder they have adopted such a memorable slogan! Just look at the cute little black dog on their logo. Get creative and connect your slogan to your coffee shop theme and logo so that it is memorable for new and old customers alike.
38. Bard Coffee: Sell More than Just Coffee Online…How About Equipment?
Bard Coffee sells coffee equipment such as kettles, filters, aeropresses, and range servers to their clients. While they are a little more pricy than your standard drip coffee machine that you find at Wal-Mart or Kohl's, purchasing them to have at home along with their actual coffee products will give you the coffee shop feel without having to go outside your door! If you do the same for your coffee shop, you can not only increase your revenue, but you can also give your customers that same personal experience.

Maryland
39. Brown Mustache Coffee LLC: Host a Blog on Your Coffee Shop Website
Brown Mustache Coffee has a couple blog posts that feature the arrival of their T-shirts and even a local artist that visited their shop back in the summer of 2018. If you regularly update your blog posts and share them with your customers via all your social media accounts, your blog will increase popularity that will benefit well for your coffee shop website, too.
40. Baltimore Coffee: How Many Varieties Can You Offer?
At their Hanover, Maryland location, Baltimore Coffee offers 120 varieties of coffee brews. That's a plethora of coffee brews in which to choose! Think of all the possibilities for your morning cup of Joe. The more varieties that your coffee shop offers translate to more demographics that you are servicing. Different people would want to visit to try out this diverse array of coffee array of coffee options.
From Massachusetts to New Jersey
Massachusetts
41. 1369 Coffee House: List How You Have Given Back to the Community
Giving back to the community makes anyone feel good whether you are doing it individually or as a business owner. 1369 Coffee House has supported 11 local non-profit organizations and they volunteer at 6 other non-profit organizations. Listing this information on your coffee shop website can help customers appreciate you as a philanthropic business that not only does well for their customers at the shop, but also does well for the community at large.
42. Gracenote Coffee: Start Small with Simple Offerings
Gracenote Coffee is an espresso bar in Boston that only offers two types of espresso and two types of coffee along with a rotating assortment of pastries to pair with their caffeinated beverages. Keeping your menu simple will get your feet wet in the coffee shop business. As you become successful with offering simple menu options, you can decide to expand your menu slowly to compensate for more product offerings and appeal to different customers.
Michigan
43. Foster Coffee Company: There is More Than One Way to Brew a Cup of Coffee
If you sign up for their email list, you are entered for a chance to win a free cup of Joe. Loyalty programs that awarded free cups of coffee after a specified amount of drink purchases were discussed earlier. But what about thinking up other ways that customers can win free coffee? It's a great publicity stunt that will have potential customers interested in signing up just to see if they can get that free cup of coffee. It's a twofold operation when newsletter recipients start possibly reading your coffee shop emails and their interest is peaked to visit your venue.
Besides using this tactic like Foster Coffee Company, here are other ways you can increase the number of customers while also offering them a chance to win a free cup of coffee.
Have customers like and share one of your coffee shop posts on Facebook, Instagram, or Twitter. Pick 1-3 random winners at the end of the day.

With the purchase of a local artist's art work, throw in a free cup of coffee as an incentive to keep on supporting local artists and your coffee shop, too.

For every friend or family member that a customer refers to your coffee shop, award a free cup of coffee for every 5

th

successful referral (assign referral codes to people who are interested in redeeming this offer; you do not want to do a free cup of coffee for every successful referral or you may lose too much money doing that).
44. Water Street Coffee Joint: Have a Pre-Ordering Option
One the Water Street Coffee Joint website, customers can pre-order their desired coffees and foods before they even arrive to the coffee shop. Having this option will save time for your employees handling orders at the counter and expeditors can work on the orders coming in to have them ready for pre-order customers when they come into the shop.

Minnesota
45. Spy House Coffee Roasting Company: Have a Special Theme for Each Location
Spy House lists 5 different coffee shop locations that they own and they all have different themes in their décor and design of each shop. Once you open and operate one successful shop and begin to open up other locations (if that is what you think is best for your business), consider different fun themes for each shop that will keep things interesting as customers visit the unique locations.
46. Five Watt Coffee: What Will You Do For Public Relations?
Five Watt Coffee has its own radio show called Radio Five Watt. How's that for publicity and marketing? There are many ways to get your coffee shop's name out there in the form of positive public relations by:
Catering to big community events such as community yard sales, sidewalk sales, community day, and etcetera.

Publishing press releases about important events that occurred or are coming up at your coffee shop in various local newspapers.

Giving out percentage off coupons to local businesses willing to display them and/or pass them out to people.
Mississippi
47. Mississippi Grounds: Offer a Virtual Tour of Your Coffee Shop
On the Mississippi Grounds website, you can take a virtual tour of their coffee shop before you even visit the venue. Offering this option makes customers have a more personalized coffee shop experience so that they are able to see and feel the environment before they even come visit!
48. AC's Coffee: Try Different Promotions Throughout the Month
AC's Coffee showed on their blog that there were many different promotions that ran in July 2015. Promotions included free drip coffee with the purchase of a pastry on Independence Day, 15% off frappes five days later, and 10% off baked goods on July 20th. Think of how you can appeal to different sets of customers by instituting appealing promotions throughout the month to see what works best to bring in traffic.
Missouri
49. Blue Print Coffee: If Your Coffee Shop Does Wholesale, Educate Your Partners!
Blue Print Coffee has two upcoming classes this month for their wholesale partners that will teach them about how coffee goes from a seed to a delicious beverage and an introduction to espresso. You will have wholesale partners if you are roasting your own coffee and distributing them to other coffee shops. If this is the case, find ways to help your wholesale partners have more knowledge about your product by hosting classes like the ones at Blue Print Coffee or you can brief the basics of your product at the close of a sale.
50. Vintage Paris: Become Affiliated with Uber Eats
You can order products from Vintage Paris via the Uber Eats. Choosing an outsourced delivery service will expand the reach of your brand beyond those that visit the coffee shop. The best part is that you do not need to pay for delivery drivers out of your pocket, but you have a partner that will handle all your delivery needs for you.

Montana
51. Moav Coffee: Appeal to the Eyes with Coffee Art
In the background of where you can sign up for the Moav Coffee newsletter, you see a close-up image of someone holding a cup of coffee with coffee art inside the cup. This kind of picture appeals to the senses and almost makes you want to sign up for the newsletter right away. Place an image of coffee art where you want to draw the most attention on your site and you will have traffic in no time!
52. Coffee Traders: Have a Coffee 101 Guide
Coffee Traders has a Coffee 101 guide that describes roasts, grinds, brews, and their sustainability practices. Caffeine junkies that are not well versed in the types of roasts, grinds, and brews that you offer can learn the differences between all of them by reading your own coffee 101 guide. If customers read a sustainability guide on your coffee shop website, they will be able to trust that the coffee beans used for their caffeinated beverages are healthfully grown and sourced all the way from the growing seed to the dripping coffee into the cup.
Nebraska
53. JD's Coffee Shop: Promotions for Days of the Week
On Mondays, you can purchase 20-ounce cups of coffee for the price of a 16 ounce. How's that for curing the Monday morning blues? Consider having continuous promotions that run based on a specific day of the week. While you do not want to have too many promotions going on at once (that will make you lose money), consider 1-3 promotions that you can host on up to 3 different days of the week so that you always have a way of bringing in more guests.
54. The Coffee House: Have an Incentive for Guests That Purchase Bulk Coffee
The Coffee House sells coffee beans at $1 per ounce or $16 per pound. You can receive a free cup of coffee with the purchase of a pound of bulk coffee. This is a great incentive for guests to relax and have a cup of coffee while they are waiting on their bulk coffee order to be prepared for them. Guests that are really a fan of your coffee to the point that they want to purchase it in bulk should deserve a token of your gratitude. Right?

Nevada
55. Loyal Coffee: Help Customers Find their Best Coffee Type
When you buy coffee in bulk from the Loyal Coffee website, you can choose from heavy or light coffee and 6 types of distinct notes in your caffeine such as nutty, citrus, or even floral. Personalizing this search will help your customers be able to find the best coffee type based on their desired taste that you offer for them.
56. Telegraph Coffee and Tap: Host Music Events
This coffee shop shows on their events page that they have 6 upcoming performances from local talent coming to play music for coffee shop customers from April to July of this year. Booking local talent will provide entertainment for your customers as they enjoy their coffee and it will help the artists become more known throughout the area.

New Hampshire
57. New Hampshire Coffee Roasting: Be Fair Trade Certified
Having the Fair Trade Certified brand on your coffee shop home page like New Hampshire Coffee Roasting does on their home page will improve the credibility of the coffee you offer at your shop. This means that the coffee beans were farmed on land waterways that have been protected and nurtured during the growing process. Farmers and workers that helped to grow the plant were also in safe working conditions at the coffee beans were being grown. Being certified under this seal means that your product was born under fair conditions and you are now distributing it via fair means.
58. Beanetown Coffee House: Offer Free Products on Customers' Birthdays
When customers submit their name and birthday, they are signed up to get free products on their birthday. Two individuals are also selected from the email list on a weekly basis to receive a free tasty product as well. Incentives such as these free items will give new customers a sample of your product offerings and you will eventually gain new regulars.
New Jersey
59. Jersey Java and Tea Company: Host Poetry Nights
Who doesn't love coffee and some poetry together? Jersey Java and Tea is hosting poetry nights on the 2nd and 4th Fridays of March and April 2019. Poetry nights can bring in local poets to share their work and other poetry lovers can show their support for one another while enjoying some great coffee and delicious pastries.
60. The Station: Be Connected to a Community Center
The Station coffee shop is connected to the Eliandarts Center that hosts music lessons for children, visual art and photography lessons, and a venue for party gatherings. Being connected to a community center will expand the demographics that your coffee shop serves.
From New Mexico to South Carolina

New Mexico
61. Satellite Coffee: Get Customers Excited About a New Location
Satellite Coffee is welcoming a new location according to their home page. If you have a new location of your coffee shop opening up, build excitement for your customers by advertising that news on your home page. Customers will love to be able to have access to their favorite coffee at another location while they are on the go.
62. Pinon Coffee House: Have a Play on Words for Your Slogan
A creative and catchy slogan that is also a play on words is just another level of memorability for your customers when they think of where to go get coffee. Pinon Coffee House's slogan is "Great Coffee is a Matter of a Pinon!" How creative can you get with your slogan's play on words?
New York
63. Third Rail Coffee: Offer a Gallery
Third Rail Coffee has a gallery link on their website that shows pictures of coffee art, local art, promotional signage, and more. Consider having a gallery on your coffee shop website, too. Include your best coffee art, snapshots of special seasonal products, and more that will have customers wondering and anticipating about your shop before they even visit!
64. Think Coffee: Have an Impact Beyond the Local Community
Think Coffee has special sourcing relationships that are tied to activist projects throughout third world countries such as increasing access to clean water, housing for workers, menstrual activism, and restoring homes. They are doing more than selling coffee; they are also making a difference worldwide just by cooperating in various sourcing relationships.
What projects in third world countries are you passionate about? How can your coffee shop sourcing relationships help the less fortunate in other countries? Remember, your impact should not only be about the local community but the world at large as you build your brand.

North Carolina
65. Dancing Turtle Coffee Shop: Have Animal Mascots
The family dogs at the coffee shop are Jackson and Haddie. They love to greet guests as they come into the Dancing Turtle. If you happen to have pet dogs or cats, consider them joining you at work but within reason. Be sure they have a space to play and roam as customers are seated and drinking their coffee. Your pets and guests can interact before filling an order, but your pets should not disturb your guests as they are enjoying their meal for health safety reasons. 
66. Cabbella's Coffee Shop: Don't Forget WiFi!
Coffee shops are a place to unwind and relax individually or with friends after a hard day's work. Cabbella's offers WiFi with downloads going 30 Mbps and uploads going 4 Mbps. Offering free WiFi is a great incentive for customers who are already enjoying coffee and a snack to maybe get a refill or another snack as they continue enjoying the free Internet access. This is especially true for college students that have stationed themselves at your quiet shop to study for a test or type a paper as they drink some coffee.

North Dakota
67. Dakota Coffee Company: Google Reviews Are Your Best Friend!
Dakota Coffee Company lists Google Reviews on the bottom of their home page. Publish the positive Google reviews that you have received so potential customers will know about the great experience that current customers are having at your coffee shop.
68. Babb's Coffee House: Mention Your Milk Alternatives
Not everyone takes cream or milk in their coffee. Even vegans want to enjoy a cup of coffee once in a while, too. They can have that creamy feel in their coffee with a milk alternative. Babb's Coffee House lists that they offer milk alternatives such soy, almond, and coconut milks. Considering the needs of all of your customers is the way to stay in business!

Ohio
69. Press Coffee Bar: Will Your Coffee Shop Close For the Holidays?
Many coffee shops stay open on holidays to capitalize on the bustling traffic of individuals that are out and about during that specific time. Think Black Friday shoppers up late at night or early in the morning in need of their cup of Joe, or last minute Christmas shoppers shopping for a present on Christmas Day before they go visit family and friends that afternoon. Press Coffee Bar lists on the bottom of their home page that they are closed on 5 holidays throughout the year including New Year's Day, Memorial Day, Independence Day, Labor Day, and Christmas Day. This is an awesome heads up for regulars.
Weigh the pros and cons of staying open on the key holidays throughout the year and consider which holidays your coffee will stay open and which holidays you will close down business for you and your employees to spend time with family.
70. Phoenix Coffee Company: Publish a Transparency Report
Phoenix Coffee Company provides a yearly transparency report that is available on their home page as a link that customers can click to view. The transparency report shows how well you serve coffee to the community and how far you have gone to achieve your coffee shop goals. It keeps your customers in the loop about the upcoming developments at your coffee shop.

Oklahoma
71. Hank's Coffee & Wine: Be More than Just a Coffee Shop
As a coffee shop, your central focus is on providing the highest quality coffee to your customers. Hank's Coffee & Wine takes it a step further by offering wine and beer selections. Customers can get the best of both worlds at this coffee shop. Add another layer to your coffee shop that is unexpected kind of like Hank's. It does not have to be alcohol offerings, but pick a food or drink that is eccentric and different to the coffee shop environment and make it your niche in your local market.
72. Classen Coffee Company: Tell Your Construction Story
Classen Coffee Company has pictures from when their coffee shop was under construction and even pictures of the finished product. The pictures are all in order from the beginning of construction to its finishing. Customers can view the shop come to life right before their eyes as if they actually watched the shop being constructed from start to finish. How cool is that?

Oregon
73. Coffee Rush: What is Your Specialty Coffee?
Coffee Rush suggests trying one of their 4 flavors of specialty mocha at the bottom of their home page. Once you figure out what is your most popular specialty coffee beverage, find ways to market it to your customers so that they remember the specialty in which your coffee shop is known on a local level. 
74. Proud Mary Coffee: Get Creative Marketing Your Gift Card
In their online shop, Proud Mary Café has a picture of a fresh strawberry salad as an accompaniment to selling their $25 gift card. They do not have a picture of what the gift card looks like; only an image of this delicious salad. Putting a picture of the gift card itself on your coffee shop website is so last year! Show your clients and example what they can get with that gift card, and their taste buds will be amazed and ready to visit your venue!
Pennsylvania
75. Square One Coffee Roasters: Train Baristas with Coffee Shop Courses
Square One Coffee Roasters has classes for Baristas of all backgrounds whether they are novices or they are veterans of the trade. To take advantage of this tactic, have the best Barista on your team lead these courses so your coffee shop can teach other local Baristas the arts of brewing coffee and how to get that coffee art on point!
76. Anthony's Italian Coffee and Chocolate House: Combine Coffee with Chocolate
This business operates a coffee shop in one building and a chocolate house in another building; the two are side by side. The chocolate house just moved next door to the coffee shop which was where Anthony's great-grandfather's business used to be stationed.
While you don't need two buildings side by side like this business, consider how you can incorporate coffee and chocolate as combinations in your product offerings, because these two flavors are a match made in heaven. Chocolate mocha cupcakes, chocolate mocha coffee, candied chocolate mocha coffee beans…the possibilities are endless!
Rhode Island
77. Coffee Exchange: Have Coffees in Limited Offerings
Limited edition anything sparks increased sales for any business. Coffee Exchange has coffee from Sumatra and Kenya that are available to purchase in bulk. However, they only have limited offerings of these varieties. If your coffee shop can get limited offerings of some varieties of coffee, make them a limited edition product and it will have customers flocking to purchase and try it!
78. Coffee Grinder: Place Your Coffee Shop Near Peaceful Surroundings
Coffee Grinder is stationed nearby Newport harbor which means they are at the edge of a body of water. Listening to the sounds of the harbor can be relaxing for some customers as they sit outside and enjoy their cup of coffee on a nice, sunny day. Consider where you can place your coffee shop so that customers will have a peaceful place outside your coffee shop to sit and relax as an alternative to sitting in the shop. Maybe you could be located nearby a peaceful park or nearest a popular hiking trail. Get more tips for finding the perfect location for your coffee shop here.

South Carolina
79. C3 Coffee Bar: Have Number Counters for Key Statistics at Your Coffee Shop
C3 Coffee Bar has number counters at the bottom of their home page that depicts $100,000 has been donated locally, nationally, and globally and 250,000 cups of coffee have been consumed. In just their 3 shorts years of establishment, that is nothing short of success!
Number counters are an accountability measure for the coffee shop, and they could be statistics that coffee shop goers seek as one of the deciding factors in where they will pick up their coffee. Consider number counters for your coffee shop website for whatever you want. Besides donated money and number of coffee cups consumed, it could be for:
The amount of money you have saved by going green and using solar panel energy for your coffee shop.

How much money you have saved using green coffee cups.

The number of all-time customers you have had in your shop.
80. Drip Coffee: Hand-Written Menus Have Flair
All of the menus at Drip Coffee are handwritten. Usually, menus are designed and printed from a computer. By hand writing the menu, Drip Coffee has added flair to their coffee shop experience that is unmatched.
If you decide to hand write your menu, have a person on your team that is the most patient and careful in order to complete this process. His or her handwriting must be neat and creative so it will catch the eye of the customer with its display.
From South Dakota to Wyoming

South Dakota
81. Alternative Fuel House Coffee: Make Products Available During Only Certain Time Frames
Cold brew coffee at Alternative Fuel House Coffee is only available from March to October. Making some of your product offerings only available for certain periods of the year helps customers anxiously anticipate that product to become available again.
82. Lotus Up Espresso & Deli: Have Fun Weekly Events
Lotus Up offers several weekly events: a Knitting Circle every Thursday at 8 am and a kids event called Kiwanis Club every Monday evening from 5:30 pm to 7 pm. The kids club is what helps Lotus Up to stay true to their mission statement of "Serving the Children of the World." Schedule weekly events at your coffee shop based on what passions are near and dear to your heart.

Tennessee
83. Three Brothers Coffee: Show What's Brewing to the T
Three Brothers Coffee is very descriptive of what they have brewing at their coffee shop. Each type of coffee lists the blend, variety, altitude, and processing for the coffee beans. You can purchase their current coffee selection in bulk for home use and learn more about them in the online shop. Showing your customers these specific details of your coffee offerings will make you look like an expert in the field and a trustworthy source of delicious coffee. 
84. Frothy Monkey: Display Your Holiday Coffee and Food Selections
On their home page, Frothy Monkey displays two savory dishes, St Patrick's Day cookies, and Irish Coffee to promote their offerings for the St Patrick's Day holiday. If you have special drinks or pastries for an upcoming holiday, showcase them on your website to build excitement for your customers that will want to try them out!
Texas
85. Cultivar Coffee Bar and Roaster: Use Shopify for Your Online Product Offerings
Cultivar Coffee Bar and Roaster uses Shopify to display their coffee subscriptions, T-shirt, tea, and coffee for sale online. Using Shopify will simplify the time you spend creating an online platform to sell your coffee shop merchandise.
86. Minuti Coffee: Go Green
Minuti Coffee uses eco-friendly cups and smart technology for their coffee equipment to reduce any negative impact on the environment. Find ways to go green in your coffee shop, and environmentalists will definitely frequent your shop. You can do this by installing eco-friendly lighting or ordering eco-friendly packaging for all of your to-go food items.

Utah
87. Publik Coffee Roasters: Pick an Interesting Name that is a Word in Another Language
Publik is translated as "community" and it has roots from Albania and Sweden. Pick a word that is appropriate and that portrays the mission and vision of your coffee shop.
88. Jack Mormon Coffee: Roast Coffee to Medium or Dark
Jack Mormon Coffee roasts their coffee beans to medium or dark roast so that they can bring out more of the sweetness of the coffee beans. Consider doing this for your coffee shop for sweeter brews.

Vermont
89. Vermont Coffee Company: Save Your Bulk Bags for Free Stuff
If you save the Vermont Coffee Company bulk bags after you are done all those wonderful morning brews, you can trade in the bags for free stuff. The great part is that you do not have to send the whole bag. You can just send a cut out of the company logo from the bag to be rewarded points. The higher the amount of ounces you purchased for the bulk bags, the more points you are rewarded. If you do something like this for your coffee shop, it is a great avenue to encourage customers to consider trying out one of your coffee shop merchandise for free before actually buying one themselves.
90. Williston Coffee Shop: Offer Free Delivery After a Maximum Purchase
You can get free delivery if you spend $20 or more on an order. This is an awesome incentive to get customers to try out more and more of your coffee and food offerings so that they will be hooked for when they decide to order out next time.

Virginia
91. Cervantes Coffee: Consider Single Origin Coffee
Cervantes Coffee defines single origin coffee as coffee beans derived from only one area of the farm and roasted using only one process. They get all their coffee beans from one farm and they are not blended with coffee beans from other regions. If you offer single origin coffee to your consumers, you can give them the authentic drinking experience from that region as the locals taste it in that home country.
92. Caffé Amouri Coffee Roaster: Have a Mantra
A mantra is a little different than a slogan. A slogan is a catchy phrase that helps customers remember your business. A mantra is something that you and your employees follow as you service your customers. Think of it as a goal you want to achieve. Caffé Amouri's mantra is that every customer should leave their shop feeling a little better. As you think of your mantra, ponder what makes you the most happy about servicing your customers and incorporate that element.
Washington
93. Blue Bottle Coffee: Go Global
Blue Bottle Coffee has 7 United States Locations and 3 global locations in Tokyo, Kyoto, and Kobe. Another location is coming soon in Seoul. Expanding your coffee shop beyond the United States is a great step that will take careful consideration as to figuring out the barriers to entry in the market in another country. If this fits the plan for your coffee shop, go for it!
94. Compass Coffee: Open and Close the Same Times Daily
Compass Coffee operates from 6am to 8pm daily. Have a uniform set schedule of hours so that customers can easily remember your hours of operation. Some coffee shops close later on Fridays and Saturdays and close earlier on weekdays and Sundays. Being open daily during the same time frame will make it easier for all of your clients to always have access to your coffee when they want it during the day time and early evening hours.

West Virginia
95. Almost Heaven Desserts & Coffee Shop: Split Your Menus by Product Type
Usually, coffee shops will just have one link on their website taking you to the menu. Almost Heaven has a separate menu for each product offering. There is a coffee menu, acai bowl menu, dessert menu, and a panini and salad menu. By having separate menus based on product offerings, customers can more quickly narrow down what they are looking for so that they can preview their selections of interest before visiting your coffee shop.
96. The Black Dog Coffee Company: How Would You Describe the Ultimate Cup of Coffee?
On their website, Black Dog Coffee describes what they believe is the ultimate cup of coffee based on their coffee offerings. Tell your customers how you are the coffee shop that serves the best coffee. Do it in your own words and present it in a creative manner. You do not have to be like everyone else. Find the niche that sets you apart from all your other competitors.
Wisconsin
97. Hudson Bagel & Coffee Company: Describe Your Job Opportunities
Many coffee shop websites tell you to fill out a form and send a resume via their website or to an email address if you are interested in joining their team, without detailing the work schedule or the positions available. Hudson Bagel & Coffee spells out that they are looking for two full-time employees: one person to work mornings and early afternoons and another person to work late afternoons and evening hours. Being specific about job positions (especially time frames) will make people more willing to apply to your available jobs.
98. Bradbury's Coffee: Have a Versatile Dish with Many Flavors
On Bradbury's Coffee's home page, there is a long list of delicious savory and sweet crepe flavors. Crepes are very versatile dishes. Find a versatile dish and customize your menu with many tasty flavors so that customers have a wide array of choices for this particular food offering that will accompany your famous local coffee.

Wyoming
99. Andi's Coffee House: Show Your Process
The first picture customers see under the coffee shop's logo is someone placing coffee grounds into one of the coffee drip machines. Displaying that kind of picture will make customers feel that they are already in line waiting for their cup of coffee and smelling that rich aroma of coffee beans.
100. Paramount Café: Have Creative Names for Your Signature Drinks
Make your popular signature drinks fun by giving them funny and playful names. For example, their Super Saiyan drink combines Yerba Mate tea with raspberry and honey. It's all about what you like as you come up with these creative names.
Frequently Asked Questions
What are some coffee shop business ideas?
Here are some coffee shop business ideas:
● Exclusively online coffee shop
● Dine-in coffee shop
● Dine-in coffee shop with drive-thru
● Exclusively drive-thru coffee shop
● Sell coffee beans at the farmer's market
How do you open a coffee shop and a bakery?
Here are key elements to think about that will help you as you on your journey to open a coffee shop and bakery:
● What pastries and treats do you want to offer?
● Are you a great baker? If not, you will need to hire a baker.
● What coffee types will you offer?
● Are you well versed on coffee brews? If not, hire some experienced Baristas (you will need them when you open up your coffee shop anyway)
To learn more on how to start your own coffee shop checkout my startup documents here
Please note: This blog post is for educational purposes only and does not constitute legal advice. Please consult a legal expert to address your specific needs.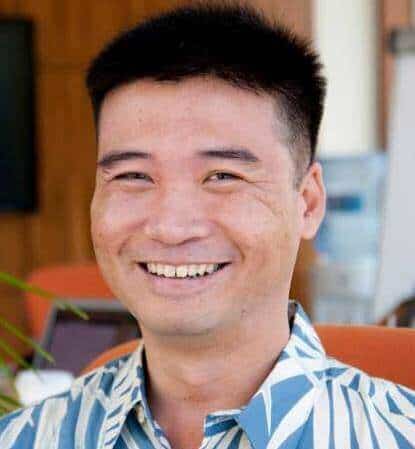 Hi! I'm Shawn Chun
My adventure in coffee began when I first launched my first coffee shop back in the early 2000s. I had to figure out so many things on my own and to make it worse within 2 years of opening two large corporate coffee chains moved in just blocks away from me!
As I saw smaller and even some larger coffee shops in the neighborhood slowly lose customers to these giant coffee chains and slowly close up shop, I knew that I had to start getting creative…or go out of business.
I (like you may be) knew the coffee industry well. I could make the best latte art around and the foam on my caps was the fluffiest you have ever seen. I even had the best state-of-the-art 2 group digital Nuova Simonelli machine money could buy. But I knew that these things alone would not be enough to lure customers away from the name brand established coffee shops.
Eventually, through lots of trial and error as well as perseverance and creativity I did find a way to not only survive but also thrive in the coffee/espresso industry even while those corporate coffee chains stayed put. During those years I learned to adapt and always faced new challenges. It was not always easy, however, in the end, I was the sole survivor independent coffee shop within a 10-mile radius of my location. Just two corporate coffee chains and I were left after that year. All told the corporate coffee chains took down over 15 small independent coffee shops and kiosks and I was the last one standing and thriving.
Along the years I meet others with the same passion for coffee and I quickly learned that it is not only "how good a barista is" that makes a coffee shop successful, but the business side of coffee as well.
Hence why I started this website you are on now. To provide the tools and resources for up and coming coffee shop owners to gain that vital insight and knowledge on how to start a coffee shop successfully.
Stick around, browse through my helpful blog and resources and enjoy your stay! With lots of LATTE LOVE!
Shawn