When deciding to open a coffee shop, there are a few factors that come into play. From your location to your startup budget, what you plan to offer, and more. With so many options, you may be asking yourself, which should you open a coffee shop or coffee kiosk?
When deciding if you should open a coffee shop or coffee kiosk, you should first look at your budget and then your location. In general, a coffee kiosk will be more affordable to start. However, it may require more "workarounds" in regards to regulations, leases, and permits. Find the perfect location and look at any food handler licenses you may need. You may also need special licenses depending on where you set up or what you plan to serve. Both have benefits, and both have downsides.
Coffee shop vs. Kiosk/cart
If you're unsure about investing the 200k or higher, you may need to open a coffee shop; you may want to look into a kiosk or cart. Opening a coffee kiosk is cheaper (on average 25k), and since it's smaller, you have more places you can open up. If you do open one, you will not have as much space for anyone to sit down and drink their coffee, but if your target market is professionals who are always on the go, a kiosk they can hit quickly before work may be the solution.
Carts and kiosks are also good if you are unsure you want a full restaurant or to just sell coffee and maybe a little more.
The drawbacks to opening a cart or kiosk over a shop are that you may be limited in where you can set up. You may be able to set up in other businesses or hospitals, but you also need to make sure you are able to get access to water and electricity. You may want to open up outside, but that won't be a good option unless you are ready to deal with staying outside during the harsh winters, rain, and snow.
There also won't be as much space for people to sit and actually enjoy their coffee. You may find that you can put a few tables out, but you will not have the space an indoor café would have. Some carts are made to not require water, and space will be an issue in some spots. You need to move around and move your cart in and out of the location.
If you decide a cart is for you, try to pay a flat rate per month as rent, don't settle on a portion of profits. It may be tempting at first, but as you make more, you will find your rent going up.
Opening a full shop is much more expensive, but you can offer wi-fi and allow people who work from home to come in and sit down with coffee to work off their laptops. You can also cater to a wider variety of customers, and you will not have to worry about finding the proper water and electric hookups.
The main drawback is that it costs a lot more to start up and if you fail, are you prepared to potentially be out that much money? With a cart, you can travel and go where people are. If you open a shop, you only have the option of going to one location. People will know where to find you, but when major events are going on, you will miss out.
You could open a shop but also open a cart as a way of traveling. Hire someone to take care of the shop when events are going on and take the cart to advertise your shop and make more of a profit. It will cost similar prices to starting both shops up but will also give you double the opportunity to sell your coffee.
General things to consider before opening your kiosk or coffee shop:
Determine Your Target Market
The second thing you want to do is determine who you most want as customers. If you're looking for a stay-at-home crowd, a larger space to sit down and meet up with friends or partners may be the best solution.
If you are looking for busy professionals who are always running to work, home, gym, meetings, etc., a kiosk or cart could easily fill the purpose, and in the right locations, you may be able to come up with a little extra seating.
Create a Business Plan
The next thing you want to do is create a business plan for your shop. You want to fill out each section as thoroughly as you can so you can get the funding you need.
Make sure to pay close attention to any and all expenses since the financial section of the plan shows how you plan to pay and how much extra you will need to borrow. In some cases, they may have grants you can apply for that will not need to be paid back. On average, it costs around 200-300 thousand to open a coffee shop and 25-35,000 to open a cart or kiosk.
Different parts of NY may vary, but those are average for NYC.
Licensing and Permits
Make sure you look into the needed licenses and permits needed for both a coffee shop and kiosk, as some areas require special requirements for kiosks. Check with your local business action center or SBA to see if they can point you in the right direction.
Learn more about starting a coffee kiosk HERE.
Look at Your Competition
As with all major cities, you will face stiff competition from both small shops and major chains like Starbucks. Take the time to look into each of the shops that will compete with you. If you can, you can even go into each and take note of what they do and how their coffee tastes, so you will know what you're up against.
Once you see what you are competing against, you can figure out what to do to make your shop stand out. Maybe you want to offer live music or create a bar at night with coffee in the morning. The more you are able to brainstorm, the better you will fare against the competition.
Keep in mind your Advertising.
You could open the best shop in the world, but if people do not know about you, they will not be able to visit. You cannot solely rely on foot traffic; you need to come up with a campaign. You may want to hire someone to do your marketing, or you can create your own. There are templates online where you can find help with creating your own campaign. Some people still advertise on billboards, TV, and radio ad campaigns work as well.
You should figure out one or two social networks to set up profiles on, Facebook, and if you have a special way of creating drinks, you could set up an Instagram or TikTok. Many of the social networks allow advertising for a fee, and some campaigns are wild successes but take careful notes because some campaigns are not worth the cost.
All business marketing campaigns are made to cater to their specific business, and while word of mouth is a great way to get more customers, they need to hear about you. You may want to send out a press release to your local news to announce when you open and create a special event for opening day.
As you get further into running your shop, you will find that marketing is easier. With the right marketing plan, reaching the right customer base, and the right amount of planning, you will be able to find your business succeeding.
Frequently Asked Questions
What are Some Ideas to Add to a Coffee shop?
When you're opening a shop, you do not want to sell only coffee. Think about the items that go naturally with coffee. If you open a shop, you may want to look at things like oatmeal, pastries, biscotti, and other similar things. You may want to sell tea as well to reach a wider variety. During winter, nothing hits the spot like a warm hot chocolate, and nothing is better than a cold smoothie during the summer.
If I Want to Open Something More than A Coffee Shop, what are Some Options?
You may see cafes all over the city, and while you want to open a coffee shop, you may find you want more. You could open a coffee shop during the day and turn it into a bar or club (make sure to get the food handler and liquor license) at night. You may want to add something for kids to the shop or find another way to add entertainment. You do not have to open a café just like Starbucks; there are unlimited options.
To learn more on how to start your own coffee shop checkout my startup documents here
Please note: This blog post is for educational purposes only and does not constitute legal advice. Please consult a legal expert to address your specific needs.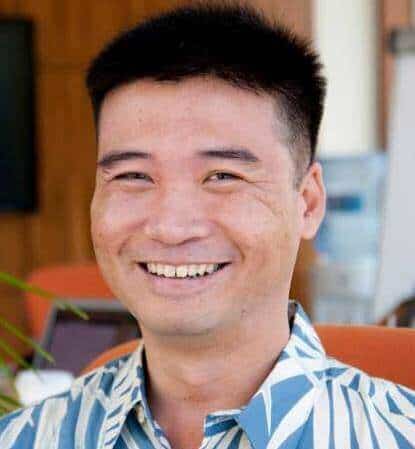 Hi! I'm Shawn Chun
My adventure in coffee began when I first launched my first coffee shop back in the early 2000s. I had to figure out so many things on my own and to make it worse within 2 years of opening two large corporate coffee chains moved in just blocks away from me!
As I saw smaller and even some larger coffee shops in the neighborhood slowly lose customers to these giant coffee chains and slowly close up shop, I knew that I had to start getting creative…or go out of business.
I (like you may be) knew the coffee industry well. I could make the best latte art around and the foam on my caps was the fluffiest you have ever seen. I even had the best state-of-the-art 2 group digital Nuova Simonelli machine money could buy. But I knew that these things alone would not be enough to lure customers away from the name brand established coffee shops.
Eventually, through lots of trial and error as well as perseverance and creativity I did find a way to not only survive but also thrive in the coffee/espresso industry even while those corporate coffee chains stayed put. During those years I learned to adapt and always faced new challenges. It was not always easy, however, in the end, I was the sole survivor independent coffee shop within a 10-mile radius of my location. Just two corporate coffee chains and I were left after that year. All told the corporate coffee chains took down over 15 small independent coffee shops and kiosks and I was the last one standing and thriving.
Along the years I meet others with the same passion for coffee and I quickly learned that it is not only "how good a barista is" that makes a coffee shop successful, but the business side of coffee as well.
Hence why I started this website you are on now. To provide the tools and resources for up and coming coffee shop owners to gain that vital insight and knowledge on how to start a coffee shop successfully.
Stick around, browse through my helpful blog and resources and enjoy your stay! With lots of LATTE LOVE!
Shawn