If you are reading this. You are most likely considering the idea of opening a coffee shop and wondering whether or not the idea is viable. First let's cover the basics:
Why is a coffee shop a good business to start? For starters, Coffee shops are an increasingly popular part of the American culture. It's how most of us start our day. While many Americans have that first cup of Joe before leaving the house, many stop by their local coffee shop on their way to work. Some are even fortunate enough to have a coffee shop or kiosk in or near their place of employment.
Here are some of the benefits of owning a coffee shop.:
You get to be your own boss
There is a high profit margin
You will have financial freedom
You get to work in a fun and creative atmosphere
You will make some meaningful connections
There is stability in the coffee shop industry
1) You Get to be Your Own Boss
Being your own boss is the goal of so many people. By owning your own coffee shop this will be a reality. When you are in charge of your own working hours, you have the freedom to do what you want (to some degree anyway). Think about the possibilities. You can design the décor of your shop to reflect what matters to you. The music (if any) you play is up to you.
You can also set your own hours. No more asking for time off to be home when your kids get home from school or going to extracurricular activities such as soccer games and recitals. You are in charge. Coffee shop owners are a breed of a different kind. They know what good delegation is and what it can achieve. By hiring the right people and with proper employee training and scheduling, you won't have to work eighteen hours a day, seven days a week. Therefore, you have the freedom to take the time when you need it.
To learn more about what a coffee shop owner does, click here. 
2) There is a High Profit Margin
The gross margin for the average coffee shop can run as high as 85 percent. This means that for every dollar earned in revenue, 85 cents is retained as profit. Here are a few points about gross margin and operating income.
The difference between gross margin and operating income.
Gross margin is defined by taking the revenue and deducting your cost of goods sold. Gross margin percentage is gross margin divided by revenue. This percentage does not take into account your fixed costs. Gross margin only gives you the amount of revenue retained after accounting for the costs directly associated with the product sold.
Operating income takes into account all expenses related to running your business, such as your fixed costs. Since all operating costs are fairly consistent, the cost per unit diminishes as more units are produced and sold. Therefore, the coffee industry thrives due to economies of scale. This is why the larger coffee shops such as Starbucks tend to dominate when it comes to profit margin.
In 2018 the average price for an espresso-based coffee drink was $3.45 and a regular cup of coffee was $2.38. Of course, the more advanced the beverage is, the higher the sales price. Also, selling food with the coffee will increase the ticket amount per customer.
Another major factor in the profitability of your coffee shop is to keep your fixed costs under control by ensuring that you schedule your employees properly. This means having enough workers for your busiest times while scaling back on your labor during slower times. This will take some effort, however with the proper software integrated into your Point of Sale system, this is doable.
3) Your Will Have Financial Freedom
This is a huge advantage of owning a coffee shop. Financial freedom is such a huge deal for so many. You might finally be able to live debt-free or buy that dream home. Perhaps you would like to be able to take more family vacations. Whatever financial freedom means to you; this may be your ticket towards it.
4) You Will Get to Work in a Fun and Creative Atmosphere.
There are several ways to create a fun, engaging atmosphere, especially at a coffee shop. Here are a few ideas:
Hold friendly competitions: This one is very easy to do in a coffee shop. Consider keeping track of the time it takes to serve a customer and comparing the average times amongst baristas. Just make sure to emphasize that quality is more important than the competition itself.
Dedicate a wall for positive customer comments: This is a twist on the customer comment box. Encourage customers to leave positive comments relating to their experience, maybe even some art. This can not only be a decorative addition but a source of encouragement as well.
Allow for spontaneity: Allow for your employees to be creative and spontaneous (to a certain degree). Encourage them to add their personality into the way they serve customers as opposed to having them adhere to strict rules such as focusing excessively on professionalism.
Celebrate 'birthday months': Instead of only celebrating an employee's birthday for one day, give them the entire month of their birthday to be recognized and celebrated. Consider having a wheel in the breakroom and have the' birthday employee' spin the wheel to win a birthday prize.
Celebrate work anniversaries: People like to feel appreciated. What better way to do that than celebrating their time as employees? This can be a fun way to recognize each other and reflect on accomplishments. As it has been said, employees who feel appreciated, tend to be the best workers.
5) You Will Make Some Meaningful Connections.
Coffee shops are social places. People go there to hang out in groups, work, or study. Much of the time these people are repeat customers. It is human nature for people to want to interact and connect with others. When you own a coffee shop, you get to know your regular customers. You strike up conversations, get to know about what is going on in their lives, and as a result, form life-long friendships with these people. Some of these people that come into your life as a result of your coffee shop business my become long-standing fixtures in your life, some even becoming close as family!
6) There is Stability in the Coffee Shop Industry
Per a report done in 2019 from the Allegra World Coffee Portal the number of coffee shops throughout the US has increased by 3.8 over the preceding year. In 2019 there was an estimated 35,616 in the US alone with an approximate market value of $45.4 billion. Another study done is 2019 showed that by 2025, the market share for coffee shops is projected $237.6 billion. Given these figures, it is obvious that the coffee shop industry is, and will continue to, move full speed ahead.
Tip:
The design and layout of your coffee shop will play a huge role in the feel and functioning of the space.
Design: The design of your coffee shop will reflect your personality as a business owner. If you are more of an artsy individual, then hang that elaborate piece of art that you own and or have been eying. If you have more of a basic décor taste, then perhaps a more neutral look will suit your shop. Whatever your style, your coffee shop should reflect it.
Layout and Fixtures: The atmosphere of your shop is largely reflected by the fixtures and furniture such as tables and chairs you choose. The layout of the coffee shops also dictates the atmosphere. If you choose a small area to include a couch with a coffee table along with a few chairs, this will create a more intimate setting separate from the other area containing the standard tables and chairs. Also, choosing fixtures to reflect the style and creativity of the desired atmosphere will play a factor. This is also a way to create a fun environment.
Frequently Asked Questions
1) How Much Does It Cost to Open a Coffee Shop?
This largely depends on the type of establishment you are looking to set up. The cost can range from $75K to $200K depending on the size and complexity.
2) How much revenue does the average coffee shop bringin per year?
Per Small Business Chron, the average revenue for a coffee shop is $215,000 per annum.

Owning a coffee shop can be both fun and lucrative. The key is to find a balance between work and pleasure. With a little guidance and a lot of hard work and dedication, owning a coffee shop can provide you with financial stability, freedom, and a world of fun. My advice to anyone embarking on this adventure is to do your research, plan out your course of action, and go for the gold.
To learn more on how to start your own coffee shop checkout my startup documents here
Please note: This blog post is for educational purposes only and does not constitute legal advice. Please consult a legal expert to address your specific needs.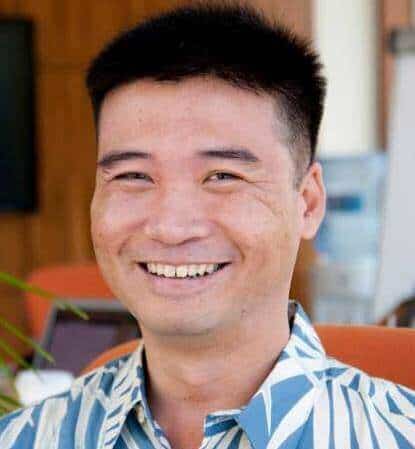 Hi! I'm Shawn Chun
My adventure in coffee began when I first launched my first coffee shop back in the early 2000s. I had to figure out so many things on my own and to make it worse within 2 years of opening two large corporate coffee chains moved in just blocks away from me!
As I saw smaller and even some larger coffee shops in the neighborhood slowly lose customers to these giant coffee chains and slowly close up shop, I knew that I had to start getting creative…or go out of business.
I (like you may be) knew the coffee industry well. I could make the best latte art around and the foam on my caps was the fluffiest you have ever seen. I even had the best state-of-the-art 2 group digital Nuova Simonelli machine money could buy. But I knew that these things alone would not be enough to lure customers away from the name brand established coffee shops.
Eventually, through lots of trial and error as well as perseverance and creativity I did find a way to not only survive but also thrive in the coffee/espresso industry even while those corporate coffee chains stayed put. During those years I learned to adapt and always faced new challenges. It was not always easy, however, in the end, I was the sole survivor independent coffee shop within a 10-mile radius of my location. Just two corporate coffee chains and I were left after that year. All told the corporate coffee chains took down over 15 small independent coffee shops and kiosks and I was the last one standing and thriving.
Along the years I meet others with the same passion for coffee and I quickly learned that it is not only "how good a barista is" that makes a coffee shop successful, but the business side of coffee as well.
Hence why I started this website you are on now. To provide the tools and resources for up and coming coffee shop owners to gain that vital insight and knowledge on how to start a coffee shop successfully.
Stick around, browse through my helpful blog and resources and enjoy your stay! With lots of LATTE LOVE!
Shawn