Promoting your new cafe should be a fun new endeavor not a nightmare that keeps you up at night. Luckily promoting your new cafe is more accessible and easier than ever in this day in age. There are so many ways to promote your cafe throughout your community. 
The top ten useful tips for promoting your cafe are having a stand-out website, having good Wi-Fi, selling merchandise, hosting an event, having cafe specials, having an employee's volunteer day, having an aesthetically pleasing store front, promoting your cafe inside your cafe, and having an exceptional product. 
Have A Stand-out Website 
Having a distinguished website is one of the most important promotional tactics to add to your strategy because more than 113 million people in the world have an iPhone. Which means there is a good chance that the first place someone sees your cafe is your website. So having a stand-out website that shows what your café is about is key. 
An idea for an add-on in your website is to have an order ahead option, which is a very convenient option for customers that are in a hurry. Also make sure that your website also has your cafe's location in an easy to see place with a maps option so if people want to visit your cafe it is easy and convenient to find.
If you want to have an even more appealing website adding a blog is a great option. This could include posts about why your food is healthy, what you use, or the story behind your cafe. Having a blog is a fantastic way to start building community around your café. When writing your blog using SEO or search engine optimization will help your Google rank your website higher, so more people see it resulting in more website visits. If you want a SEO guide, click here. 
Coffe Shops Small Business Checking Account Facts
Have A Social Media Presence 
Get your cafe on social media ASAP. Social media is still blowing up and isn't going anywhere anytime soon.  Instagram, Facebook, TikTok are all great social medias to start with. Make sure your brand voice is the same throughout all socials and that you post regularly. 
Don't be afraid to hire a social media expert to help you. Running a cafe is already a lot of work not including running your social media, but you don't want to skimp on it because over 4.6 billion people are on some type of social media. Your cafe's best billboard is on a screen so hiring a professional would be a worthwhile investment. 
Another way to utilize social media is hiring an influencer to talk about or promote your cafe on their page. This way you reach a whole new audience that you otherwise may not have ever gotten exposure too.  Using a social media influencer is also a great to have video content out in the web that can be viewed at any time. Old videos can still pop up on people's social media feeds giving your café an unlimited amount of promotion.
Having a social media presence can also help you start building an email list. An email list can help you reach all your customers when your run a special, a deal, an event, or even drop a new drink.  This is a convenient way to reach all your customers at once and to make sure your community base knows what is going on.
On social media you also have the option to run ads which will place your cafe's ads on your target audience's pages. This is a great investment to get your cafe noticed. Click here for a great article that can help you with the basics of running a social media ad campaign.  
Have Superb Wi-Fi in Your Cafe 
Having top notch Wi-Fi is great promotional idea because of how many people are working from home now.  People that work from home are always looking for a new work environment that isn't their house and if your cafe offers them yummy food and the best Wi-Fi around it would be hard to pass up.  
With the rise of remote jobs this could skyrocket your customer base. You could give out the password freely or with a receipt, but this will pull in work from homers as well as college or high school students.  You could even include a more private room for people who are studying or working so they can focus better. Students with large exams or workers with a strict deadline would be very appreciative of this addition and it wouldn't be much more work for you.  
Sell Merchandise 
Now don't get me wrong you don't have to have a whole storefront in your cafe but having a few things to showcase your cafe's name and brand isn't a bad investment. It could be something as small as coasters or plastic coffee mugs, and as your cafe grows so can your merchandise options. Here are six affordable merchandise ideas. 
Stickers 
Reusable mugs 
Pens 
Caps 
Stationary 
Tote bags 
You could also highlight some local talent by selling their artwork, books, etc. that would give your cafe a special edge that also helps your local community. The artists you represent would also tell their friends and family about your café which would in turn bring in fresh faces. Because it is true the best promotion even with the rise of technology is word of mouth.  
What To Do If Your Coffee Shop Is Broken Into (And How To Best Prevent It)
Host an event 
This could be a seasonal event, a random event, or you could even partner with another local business. The options are endless but specifically partnering with a local business would be a fantastic way to get your cafe involved in the community and to start making a name for yourself. 
Hosting a local musician or having a play in your café are fun and unique event ideas you could implement. A play option that is popular in restaurants is a spinoff of the board game Clue. This is where actors dress up and interact with your customers. One of the actors is the murder and the customers try to guess who it is. You could even incentivize customers to dress up by having a "best dressed" competition with a prize for the winner. 
Have a "Your Cafe" special 
You could have a special drink mixture that a barista produced, a drink punch card, or a show every Wednesday whatever it is it should be something that makes your cafe stand out amongst the crowd. Having a special is an effective way to get repeat customers and to get those customers interested in what your café is doing throughout the week. 
Cafe Employees Volunteer Day 
Having a day out of the month that you and your employees go out and help within the community is a fantastic promotional idea. Not only can you make more friends in the area, but when your cafe stands for something, people are more likely to remember it and go there more often. Volunteering is also a powerful way to showcase your brand voice out within your community.  
Best Five Locations To Start A Coffee Shop
Have An Aesthetically Pleasing Storefront 
Social media is a terrific way to promote your cafe, but we cannot forget about the oldest marketing tactic. Having a pleasing storefront that people see as they walk to work, school, etc. is a huge way to promote your café, so try to create an atmosphere that interrupts people's daily routine. 
This includes having a catchy name, a clean cafe, and a beautiful display that people see as they walk by. Your storefront should draw people in that have never heard of your cafe just by how it looks from the outside, and you can display your deals or sales that you are currently running. Hiring a window artist would be an artistic way to have your cafe standout with pretty latte drawings that change occasionally is a unique way to draw people's attention. 
Promote Your Cafe Inside Your Cafe 
Promoting your café inside of your café is sometimes overlooked by new café owners. We focus so much on the bringing people in that we forget about what to do when they do come in. Making sure your logo is on the tables in the cafe as well as displaying your brand are two effective ways to promote your café within your care. Another option is at every table you could have a weekly schedule of what your cafe is hosting or doing for the week. 
Have An Exceptional Product
This is a product that could make the news. Something that is different than everything else. I read an article about a cafe that went all in on their hot chocolate. They used melted chocolate instead of regular powder and promoted it. It was so good that it was all over their local news and social media. 
Find something you think is interesting then find a way to spin it and make it special to your customers. A few ideas could be a new sandwich combo, special matcha pastries, a special roasted coffee bean drink etc. Whatever product you chose it should be interesting enough to draw in new people that have never been in your café before. 
How To Start A Non-Profit Coffee House
Frequently Asked Questions
Why does my café need to have a brand voice?
Having a brand voice is important because you want to build a community around your café. If your café does not have a brand voice that is highlighted to your customers, then your café is forgettable. You want to make sure your café is special to people and something they can support. 
Why should I use social media to market my café? 
You should utilize social media because of the sheer amount of time people spend on social media every single day. The average person spends over two hours on social media and that number is continuing to go up. Making sure that your café is popping up on those people's social media will take your café to the next level.
To learn more on how to start your own coffee shop checkout my startup documents here
Please note: This blog post is for educational purposes only and does not constitute legal advice. Please consult a legal expert to address your specific needs.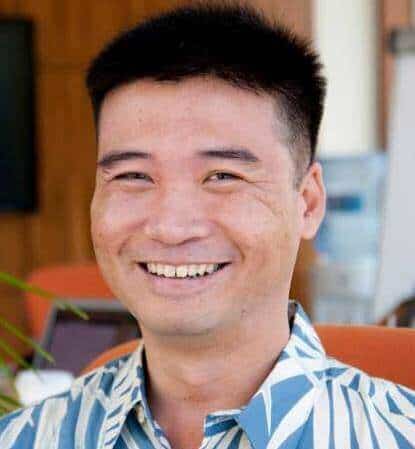 Hi! I'm Shawn Chun
My adventure in coffee began when I first launched my first coffee shop back in the early 2000s. I had to figure out so many things on my own and to make it worse within 2 years of opening two large corporate coffee chains moved in just blocks away from me!
As I saw smaller and even some larger coffee shops in the neighborhood slowly lose customers to these giant coffee chains and slowly close up shop, I knew that I had to start getting creative…or go out of business.
I (like you may be) knew the coffee industry well. I could make the best latte art around and the foam on my caps was the fluffiest you have ever seen. I even had the best state-of-the-art 2 group digital Nuova Simonelli machine money could buy. But I knew that these things alone would not be enough to lure customers away from the name brand established coffee shops.
Eventually, through lots of trial and error as well as perseverance and creativity I did find a way to not only survive but also thrive in the coffee/espresso industry even while those corporate coffee chains stayed put. During those years I learned to adapt and always faced new challenges. It was not always easy, however, in the end, I was the sole survivor independent coffee shop within a 10-mile radius of my location. Just two corporate coffee chains and I were left after that year. All told the corporate coffee chains took down over 15 small independent coffee shops and kiosks and I was the last one standing and thriving.
Along the years I meet others with the same passion for coffee and I quickly learned that it is not only "how good a barista is" that makes a coffee shop successful, but the business side of coffee as well.
Hence why I started this website you are on now. To provide the tools and resources for up and coming coffee shop owners to gain that vital insight and knowledge on how to start a coffee shop successfully.
Stick around, browse through my helpful blog and resources and enjoy your stay! With lots of LATTE LOVE!
Shawn