As a business owner, one of the most expensive parts of your long list startup costs include the procurement and rental fees involved in getting a brick and mortar location to operate your business. However, there are many ways that you can still achieve your coffee shop dreams without having to open a stand-alone brick and mortar location.
Let's beautifully swirl the latte art that is becoming your coffee shop vision by thinking about 5 other ways that you can successfully operate a java venue. You can:
Open an online coffee shop business.

Operate a coffee shop food truck.

Operate a coffee shop kiosk.

Rent a selling space at a flea market or farmer's market to sell on weekends.

Become a coffee and pastries caterer.
Wherever you decide to base your coffee shop, remember to always keep social media and your company website updated so customers know what is happening at your coffee shop at all times. People want to know if your business has new products, awesome promotions, a move in location, or even a newly opened location. Never forget the social updates!

Open an Online Coffee Shop Business
Ok, you must be thinking, "How in the java gods can I open a coffee shop online if coffee shops actually make the drinks fresh?" Well, there's more than one way to pick a coffee bean from its plant. If you decide to open an online coffee shop, you can bag up the coffee beans or the coffee grounds into your signature packaging to distribute to customers nationally or even internationally as you build your brand.
When choosing suppliers, be sure that your coffee beans have been responsibly sourced so that you can include that in your product description. Be sure to price your product offerings accordingly so that you are making a reasonable profit without overpricing for the consumer. Coffee products purchased online usually are more pricey so you do have some leeway in pricing higher than the cheaper retail value of popular coffee brands sold at mass retailers.
Research your type of coffee beans or grounds to compare and contrast how they are priced on other online coffee shops. Price a little higher or slightly lower than average. Base your decision on what you think is best for the consumer and for the profitability of your business. You may want to price a little higher if you are offering free shipping on orders over $35 to $50 to help you cover shipping costs during that promotion. If you want to be more competitive amongst other online coffee shops, you may want to price your products a little lower to test how they do at that price and then go from there to decide to keep that price or raise it higher.
The best feature of owning an online coffee shop is that your customers can access, browse, and order your products at any time and anywhere by using an Internet connection. Business would not be just limited to visiting your physical location.
Coffee Shop…Food Truck?!
Think of all the rental fees and utilities involved in owning a brick and mortar coffee shop. You can cut down on those expenses substantially by choosing to operate a coffee shop food truck rather than a traditional location.
Less lighting and less equipment mean a more cost-efficient utility bill. Let's not forget gas, but you will not have too much to worry about for that expense if you have found high traffic customer areas in your town so that you can operate locally. Having a streamlined menu is pivotal for efficiency purposes since you will be operating in a small space and not have much room to prepare a plethora of unique coffees and pastries. A streamlined menu means easier training procedures for new employees and less wait time between serving guests. As you operate your coffee shop food truck, you will come to realize what items are most popular so that you can continue to streamline your menu not only for efficiency but also for the needs and wants of your customers.
The great feature is that your coffee shop business is on wheels. Your business is not in a stationary area all the time where customers must frequent that same location in order to get their favorite cup of coffee. You can bring the business to the customers in the most popular areas of your town or general region. You can even receive requests from customers to come to other locations and you can incorporate them into your travel schedule as you gain more profits for the extra gas involved.
Operating a food truck business means that you will have to post a schedule on your website and social media accounts so that everyone knows the dates and times of where you will be located. It makes for a more special and novel experience if customers in a certain area only get to come to your food truck once every often. As you build your brand presence, be prepared for long lines and busy rush hours servicing guests. After all the hard work, just think of the revenue your business will generate during those busy hours.
Operate a Coffee Shop Kiosk
You see it all the time in the mall. A Starbucks kiosk is right in the middle of all the popular stores so that you can stop for a coffee break in between your shopping excursions. Why not capitalize on that same perk and open up a coffee shop kiosk right in your local mall?
Now if a coffee shop is already in your local mall, expect some competition. If your local mall has multiple floors, you could possibly pull off operating your coffee shop on one floor while the current coffee shop operates on the other floor. Be sure your promotions are great for the consumer and profitable for your business so that you can remain competitive with the other coffee shop.
If the super-competitive scenario is not for you, you can check other malls throughout the region to see where the best place may be to open your coffee shop. More than likely, a popular mall will usually already have a coffee shop. But what if that coffee shop happens to close? In that case, there is an opportunity for entry! If there is a new mall opening up somewhere, you can try applying for a kiosk space there before any other coffee shops try entering the mall. Remember to be cognizant of all possible opportunities and use this option as a backup plan considering the time involved in finding a kiosk location. This means that while you are working on opening a coffee shop via one of the other ideas on this list that you are also scouting for possible kiosk locations. Then, if your primary plan does not work out, your secondary plan of opening a kiosk location will fall into place once you do find that opportunity.
Rent a Selling Space at a Flea Market or Farmer's Market
If you would like to start your coffee shop on an even smaller scale with part-time hours as you transition from your full-time job, consider renting a selling space at a flea market or a farmer's market. Flea markets and farmer's markets are usually open only on the weekends, so you can operate your business part-time with this coffee shop idea. You can even operate this type of coffee business as a supplement to a brick and mortar location.
Consider the types of products you are going to sell based on the resources each location provides. Some flea markets and farmer's markets operate inside buildings as others are exclusively outside and merchants set up their products on selling tables. If you choose to sell at an outside location, you may only be able to sell bagged coffee beans and coffee grounds and prepared pastries. To be able to sell freshly brewed coffee, you may have to bring a generator in order to operate your electrical coffee brewing equipment. These are all options to consider. Choose the option that best fits your time and budget.
Even if you sell at a location where merchants sell inside the building, you may still choose to sell bagged coffee goods and prepared pastries so that there is less work to be done when servicing guests. More than likely, customers would want a freshly brewed cup of coffee in between their shopping adventures. Even if you have a build your own coffee option, that could definitely streamline your menu for selling at a flea market or farmer's market. You can offer 3-5 brews to choose from and have coffee fixings available so that customers can customize their freshly brewed cup of Joe once they receive it from you and pay.
Remember to have a variety of fixings to dedicate to all types of coffee drinkers if you choose to have the build your own option. Cream and sugar are the usual fixings, but you can also have some soy milk and almond milk available for vegan coffee drinkers.
The best part about operating a selling space at a flea market or farmer's market is that you have so much weekend foot traffic that will be passing by your table. You can capitalize on that by varying your promotions every weekend and post about it social media to build up the hype for later that week.

Be a Caterer: Java Style!
Become a coffee caterer can be done right out of your own home to save on startup costs. Offices, local conferences, and yearly expos usually require a catered breakfast for their attendees. You can pitch your coffee catering services to local businesses and big-time events so that they can consider you for your services.
For conferences, conventions, and expos, you can usually sponsor the breakfast and even if you are not paid for that experience, you can build brand presence and possible future business. Hand out flyers, business cards, and marketing materials to attendees to drum up those future business opportunities. Remember to utilize word of mouth marketing as a supportive pitch to the materials you are handing to the attendees.
As an alternative option, ask your friends or family who may work at local offices if you can cater their usual morning coffee routine. More than likely, one office representative may be running the errand and getting coffee for everyone from Starbucks or Dunkin Donuts. You can help them save the trip by bringing coffee and pastries to the office daily for them instead. Providing this service at a discounted rate in comparison to what they may spend at a brand name coffee shop will make it all the more appealing for them to transition from their usual morning coffee run to enjoying your catered services. The barrier that may occur is that the other office representatives could be brand loyal to their morning cup of coffee. This can be solved by you having your suppliers give you the Dunkin Donuts or Starbucks coffee that you can brew into fresh cups for your catered services. That means everyone can enjoy their usual morning cup of coffee without having to pay the high fast-food prices.
Conclusion
No matter the coffee shop idea you choose, get creative, have fun, and be responsible for all of your business operations. If one idea is not going so well, transition to another one and see how that works for you. Business is all about trial and error and many failures will come before a huge success. Take every failed experience as a learning moment a move forward with an even better idea in mind to make your coffee shop your true envisioned dream.
Frequently Asked Questions
How do I write a coffee shop business plan?
Write a coffee shop business plan by:
● Analyzing your target market and what they want in the means of coffee and pastries.
● Establishing a working budget of all your projected income and expenses.
● Calculating projected daily, weekly, and monthly sales based on your menu offerings and customer traffic patterns.
● Write your mission and vision statement last so that you have ample time to really think it through before writing it out. The mission and vision statements will be pivotal in presenting your coffee shop in the long run.
Read more here.
How do I start a coffee shop with no money?
You can start a coffee shop with no money by:
● Hosting a fundraiser.
● Opening a Go Fund Me campaign.
● Finding reputable sponsors.
● Save more money from your jobs by budgeting your current personal funds.
Get more information here.
To learn more on how to start your own coffee shop checkout my startup documents here
Please note: This blog post is for educational purposes only and does not constitute legal advice. Please consult a legal expert to address your specific needs.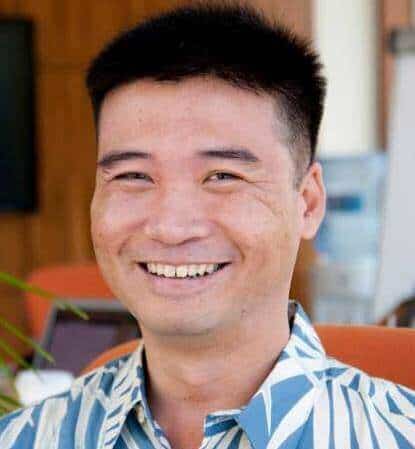 Hi! I'm Shawn Chun
My adventure in coffee began when I first launched my first coffee shop back in the early 2000s. I had to figure out so many things on my own and to make it worse within 2 years of opening two large corporate coffee chains moved in just blocks away from me!
As I saw smaller and even some larger coffee shops in the neighborhood slowly lose customers to these giant coffee chains and slowly close up shop, I knew that I had to start getting creative…or go out of business.
I (like you may be) knew the coffee industry well. I could make the best latte art around and the foam on my caps was the fluffiest you have ever seen. I even had the best state-of-the-art 2 group digital Nuova Simonelli machine money could buy. But I knew that these things alone would not be enough to lure customers away from the name brand established coffee shops.
Eventually, through lots of trial and error as well as perseverance and creativity I did find a way to not only survive but also thrive in the coffee/espresso industry even while those corporate coffee chains stayed put. During those years I learned to adapt and always faced new challenges. It was not always easy, however, in the end, I was the sole survivor independent coffee shop within a 10-mile radius of my location. Just two corporate coffee chains and I were left after that year. All told the corporate coffee chains took down over 15 small independent coffee shops and kiosks and I was the last one standing and thriving.
Along the years I meet others with the same passion for coffee and I quickly learned that it is not only "how good a barista is" that makes a coffee shop successful, but the business side of coffee as well.
Hence why I started this website you are on now. To provide the tools and resources for up and coming coffee shop owners to gain that vital insight and knowledge on how to start a coffee shop successfully.
Stick around, browse through my helpful blog and resources and enjoy your stay! With lots of LATTE LOVE!
Shawn