Right off the bat, yes, you can successfully rent a coffee shop as long as you follow the right renting procedure. Setting up your own shop can be very costly and time consuming. Renting a shop could be the best alternative.
We will be discussing the following about renting a coffee shop:
What to look for when choosing a rental space.

The factors to consider.

Knowing your budget for the venture.

The benefits of renting a space for your business.
If you want to start serving your customers as soon as possible, renting a space will help you achieve your goals within a shorter amount of time.
Finding a good space for renting might take time, and you'll have to exercise a lot of patience. Go see as many locations as possible. Ask many questions to the landlord or real estate agent so you don't get surprised by anything that needs updating or could break soon. The location plays a major role in the success of your rented shop. Before settling on any building or space, it would be of great value if you carry out some research and do some careful planning. Proper planning and will determine your success. There are several things to look for when looking for locations. Is there a lot of foot traffic? How's the parking situation? One thing coffee shop owners often forget to look for but is actually really important to customers is the number of outlets available. The next time you're in a shop, look around and see where these are placed. On the same note when you're in a coffee shop, check out how many people are on their computers. My guess is nearly everyone, and if they are, they're generally there for a long time which will lead to needing an outlet. This is a really simple way to make sure your guests are happy. After identifying the ideal place to rent and start your coffee business, you need to get a broker to help you do many other things. Look into getting one who is trusted and has good reviews (yes, broker reviews are a real thing).

What to Look For When Renting a Coffee Shop
Parking space
Some areas usually have a very small parking area. Remember most of your customers will be professionals and students. Most of the professionals will require parking space for their cars and students with bicycle or cars will require packing space too.  If you're intending to rent a place within a mall, you will not have to worry about this.
Ensure that the place you're renting has enough parking spaces and should be near to your shop to save your clients from having to walk a long distance when they are tired. Your customers might also run a way if the available parking is expensive.
Check your budget against the renting price
There a fixed cost/price that is attached to the shop you're intending to rent. The sure way to manage this is through the use of cost to revenue ratio to help you filter out those that are very expensive.
Be sure to check on the mall-wide promotion and events in a case where you're intending to rent a shop inside a mall. Malls with proactive landlords can be the best option more so those that have large marketing spend. Have a discussion with your mall landlord and know how they normally or intend to promote the whole mall.
Growth plan
Is the shop fit to adjust to your growth plan? Renting a shop is quite tricky when it comes to expansion, you certainly would not want to pay more or high costs for a bigger space that you're not using more so when you just started business and it is still very young. With time the business will start growing and you'll definitely need more room for expansion.
Your environment
Check if the existing businesses around the place are having a good flow of customers. Take the time and observe the area a few times a week to see when is the busiest for foot traffic and when the slower times are. This will actually help you a ton in the future, especially when it comes to staff scheduling. For instance, if you're intending to rent a room in a mall, be sure to check that there are more customers visiting the mall and make sure there are no more competitors in the same building.
Factors to Consider When Renting a Coffee Shop Space
You need to figure out the amount of space you need for your coffee business like square footage, store and working space. Think of how your sales floor, kitchen are going to look like and the total space required for the whole shop.
Location
Getting the right location might be very tricky. You need to understand your customers and identify where your potential customers are or where they can easily get to you. Once you have identified such places, narrow down to some specific options as you do comparisons according to your desire until you get the best.
The location should be within your budget and be sure to check on amenities such as security. The location should have good packing and can easily be accessed by public transport. Cheap rent should not make you overlook the customer's access to the place.
Other factors that you need to have in mind when deciding on the right location include neighborhoods, foot traffic, local competition, and compatible business.
Know Your Budget
Knowing how much you can raise and what to spend at every stage is very essential because every project starts with a budget. Defining your budget will save you a lot of time and hassle. It's wise to keep your lease within the range of 3-8% of your gross revenue.
When budgeting on how much rent to pay, you must consider other rent-related expenses like property tax, utilities, insurance, and common area maintenance. Some of the one-time expenses that you need to budget for the deposit, down payment, and broker's fees. In most cases, the broker fees are paid by the landlord by will be passed to you.
Benefits of Renting a Coffee Shop
The first and greatest advantage of renting a coffee shop is that you will find most of the things already fixed in the shop. Most of the shops to lease have installed necessities and you may only have to make little adjustments. The coffee shop you're going to rent has been in existence which means it's a well-known place by many and therefore getting customers would not be an issue.
Leasing a coffee shop allows you to put your capital towards designing the dining area, promoting your new coffee shop, and upgrading your kitchen. Renting gives you a great opportunity to spend most of your effort and capital on building a customer base and marketing. It also gives you an easier exit when the time comes.
How to Find a Coffee Shop to Rent
Finding a coffee shop to rent may vary from one place to another and there are several approaches that you can use to get your ideal shop. The easiest way to find a shop to rent is to visit an agent of the region where you would wish to rent a coffee shop and make inquiries. Another method to find a coffee shop is by visiting the relevant websites in your country that deals with leasing or renting or real estate manager's website to check if there are any coffee shops to let. An example of such a website is Delton business.
Frequently Asked Question
How do I find a coffee shop for rent near me?
Find a rental space for your coffee shop by Googling available retail spaces for rent. It can be a freestanding location, share-space, or even a coffee shop already open for business that you can take over as owner if the original is retiring.
Want to learn how to start your own coffee shop? Click here.
Please note: This blog post is for educational purposes only and does not constitute legal advice. Please consult a legal expert to address your specific needs.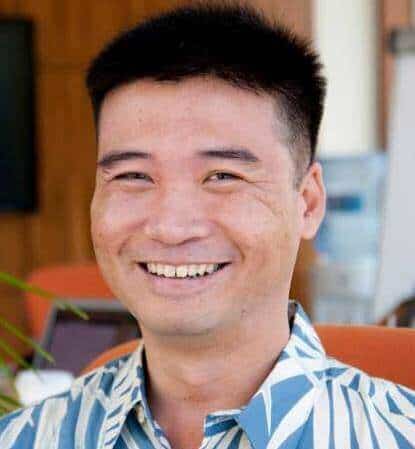 Hi! I'm Shawn Chun
My adventure in coffee began when I first launched my first coffee shop back in the early 2000s. I had to figure out so many things on my own and to make it worse within 2 years of opening two large corporate coffee chains moved in just blocks away from me!
As I saw smaller and even some larger coffee shops in the neighborhood slowly lose customers to these giant coffee chains and slowly close up shop, I knew that I had to start getting creative…or go out of business.
I (like you may be) knew the coffee industry well. I could make the best latte art around and the foam on my caps was the fluffiest you have ever seen. I even had the best state-of-the-art 2 group digital Nuova Simonelli machine money could buy. But I knew that these things alone would not be enough to lure customers away from the name brand established coffee shops.
Eventually, through lots of trial and error as well as perseverance and creativity I did find a way to not only survive but also thrive in the coffee/espresso industry even while those corporate coffee chains stayed put. During those years I learned to adapt and always faced new challenges. It was not always easy, however, in the end, I was the sole survivor independent coffee shop within a 10-mile radius of my location. Just two corporate coffee chains and I were left after that year. All told the corporate coffee chains took down over 15 small independent coffee shops and kiosks and I was the last one standing and thriving.
Along the years I meet others with the same passion for coffee and I quickly learned that it is not only "how good a barista is" that makes a coffee shop successful, but the business side of coffee as well.
Hence why I started this website you are on now. To provide the tools and resources for up and coming coffee shop owners to gain that vital insight and knowledge on how to start a coffee shop successfully.
Stick around, browse through my helpful blog and resources and enjoy your stay! With lots of LATTE LOVE!
Shawn