If you're reading this article, then that means you're either looking into starting your own coffee shop business or you've already started—either way you need some advice. First off, I just want to say congratulations; if done correctly, running a coffee shop can be a very lucrative business. In this article I'm going to give you 5 of the best tips and tricks to running a successful coffee shop business.
5 Tips and Tricks to Running a Successful Coffee Shop Business
Find a good location that has decent rent
Create a modern and relaxing atmosphere
Write a to-the-point business plan
Offer more than just coffee
Create a budget for your shop

Find a Good Location That Has Decent Rent
Why is this important?
Finding a great location is crucial to channeling customer traffic to your shop and generating profit for your business. Coffee shops are notorious for being ideal places to socialize with friends or pass the time surfing the web while enjoying a nice beverage or snack. They are also "a popular place for informal business meetings or for students to catch up on schoolwork" (The Balance). Go to nearly any coffee shop in the country and you'll likely see all four of these scenarios happening. Therefore, it is important that you pick a location that encourages these activities and encourages customers to stay at your shop for prolonged periods of time. This does two important things for your business.
First, it raises the likelihood that they will buy more than once during their visit, and second, it makes people associate your shop with a place that they can gather at for long periods of time without worrying that they are procrastinating on their other responsibilities. This, in turn, would raise the likelihood that your customers return for a second, third, and fourth visit.
What types of locations should I look for? And what about rent?
There are many types of places to consider when looking for where to open a coffee shop. Ideally you want a place that has high traffic and ease of access. Malls and other high traffic locations such as college campuses provide a constant stream of young, caffeine-driven customers. However, these areas may not be ideal for your bottom line as they typically have the highest rent rates and competition (The Balance). That being said, storefronts near or around the immediate traffic (i.e shops in the vicinity of college campuses or malls but aren't directly a part of them) are a great option for new shop owners as they have "lower rent rates and the highest visibility".
BUT…
Arguably one of the most important aspects when determining your location is finding a place that is incredibly easy to access. If customers have to struggle to find parking or make difficult turns and tediously search just to FIND your shop, they will almost always take their business elsewhere.
While finding the right location might seem daunting at first, writing a rough business plan (scroll down to find out what to include in your plan) will help you narrow down the list of potential places.

Create a Modern and Relaxing Atmosphere
As a café owner, you can be in a location where you're right next to a college campus or another area that is in the middle of high traffic; however in order to ensure that your customers not only stay but also return (and hopefully with more people) you need to create an atmosphere that caters to them. It's pretty common knowledge that most people who go to cafés tend to be young to middle-aged men and women, and they are (for the most part) students or working professionals. Thus, the ideal atmosphere, according to The Balance, is "clean and bright with plenty of natural light and comfortable seating space".
Take Starbucks as one example; in nearly all of their café's they make sure to utilize as much natural light as possible and they also provide a variety of different table types and seating: small round tables meant for one or two people to larger round tables or even bench tables that seat up to eight or nine people. Optimize the space that you have and maximize the potential of any outdoor catering if you're able to snag a location that has a patio.
If you're not a pro at interior design, fear not, there are a couple options for you. You can invest in a professional interior designer who will ensure that you maximize the potential of your location or if you are on a budget you can always get friends and family to help design your shop.
Interior Designers tend to charge by an hourly rate and on average cost around $100 to $200 an hour. Higher end decorators can charge upwards of $300 an hour.
Here are some key things to keep in might when designing your interior and choosing a location.

Write a To-The-Point Business Plan
Writing a business plan gives organization to the chaos that comes with starting a new business. By no means am I saying that you should, from the get-go, create traditional, multipage business plan that addresses every nook and cranny of your business. But by creating a rough one-page business plan addressing the following points, you'll develop a sense of direction of how you want to approach and grow your business instead of just stumbling in the dark.
What you should include in your to-the-point plan:
What your business is
Who is your target market? How will you appeal to them?
Who are your competitors? (This doesn't have to be just other café owners, but it can be)
What milestones or goals do you want to hit? How long do you think it will take for you to reach them?
By developing this to-the-point plan you will get a clear sense of what your business is. By developing this to-the-point plan you will get a clear sense of who your target market is which in turn will help you narrow down your list of potential locations (i.e if your target market is college students then you'll want to rent a place at or near the university in your area; if your target market is business professionals then you'll want to rent a storefront near a cluster a company headquarters).
Further you'll also get a clear sense of who your immediate competitors are, how to stand out from them, who your indirect competitors are (people who sell slightly different products but target the same customers with the goal of satisfying the same need), and how to succeed against them.
Offer More Than Just Coffee
While a successful café must have great coffee, its business cannot survive alone on coffee sales—it requires sales of additional items. Starbucks, arguably the most successful coffee shop business in the world, understands this and used it as an advantage to generate more money. By providing a variety of snacks and having them on display, you will inevitably persuade customers to make additional purchases that will make your company thrive. Here are some snacks that go well with coffee:
Muffins
Cakes
Bagels
Scones
Yogurt Parfaits
A quick way to persuade on-the-fence customers to buying the additional snacks you serve is by making sure that "your employees recommend a food choice to customers at checkout time if they are only ordering coffee or tea" (The Balance). By offering a variety of pre-made foods that compliment a coffee or tea you can exponentially grow your business in a cost-effective way.
Need more ideas of what foods to offer? Check out this article!
Create a Budget for Your Shop
The last pro tip to ensure that you're running a successful coffee shop business is to create a budget. A budget is your estimate of income and expenditure for a set period of time. By using a budget, you can track the amount of cash on hand, business expenditures, and how much money is needed to not only keep your business afloat but also to grow. Businesses often create year to year budgets or quarter to quarter budgets.
What should I include in my budget?
Don't worry we got you covered. Here is a list of some of the things you should consider in your budget:
Funds needed for labor/ materials
Total start-up costs
Cost of operations
Revenue needed to keep the business afloat
Profits (allows you to see if you have enough cash flow to make improvements or pay off additional expenses)
Your budget is like a roadmap and it should be drawn out to the best of your capabilities prior to you signing any leases for your coffee shop. Further, you may want to speak to an accountant to ensure that financially you're making the right decisions. For more information on how to create a budget and some free resources click this link.
Frequently Asked Questions
How quickly should you bring on employees?
You can't run the entire shop by yourself. You need help manning the register, making drinks, and tending to customers, but it isn't always a good idea to hire too many people to quickly. It may be a good idea to hire "a few friends, or neighbors who will volunteer to help you out for the first few weeks" then slowly bring on staff members as needed. If you're just starting out then you might want to keep your costs as low as possible until you have the profits to hire more workers and expand your business.
Should I market my coffee shop?
Yes! Marketing is the best way to gain exposure for your coffee shop. If you can't dump money into ad campaigns just yet, don't worry, word of mouth marketing is an effective and free way to grow your client base. If you have good products (in this case coffee and snacks), a good location, a good atmosphere, and good customer service, eventually your business will speak for itself and you can transition into broader ad campaigns to grow your business even further.
To learn more on how to start your own coffee shop checkout my startup documents here
Please note: This blog post is for educational purposes only and does not constitute legal advice. Please consult a legal expert to address your specific needs.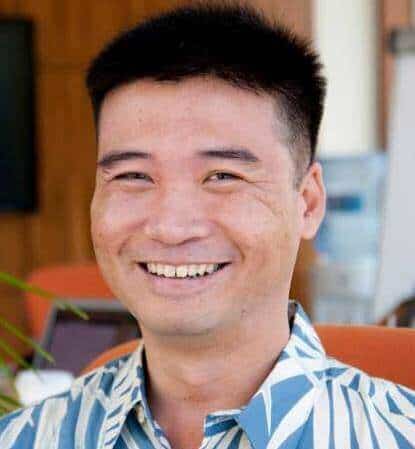 Hi! I'm Shawn Chun
My adventure in coffee began when I first launched my first coffee shop back in the early 2000s. I had to figure out so many things on my own and to make it worse within 2 years of opening two large corporate coffee chains moved in just blocks away from me!
As I saw smaller and even some larger coffee shops in the neighborhood slowly lose customers to these giant coffee chains and slowly close up shop, I knew that I had to start getting creative…or go out of business.
I (like you may be) knew the coffee industry well. I could make the best latte art around and the foam on my caps was the fluffiest you have ever seen. I even had the best state-of-the-art 2 group digital Nuova Simonelli machine money could buy. But I knew that these things alone would not be enough to lure customers away from the name brand established coffee shops.
Eventually, through lots of trial and error as well as perseverance and creativity I did find a way to not only survive but also thrive in the coffee/espresso industry even while those corporate coffee chains stayed put. During those years I learned to adapt and always faced new challenges. It was not always easy, however, in the end, I was the sole survivor independent coffee shop within a 10-mile radius of my location. Just two corporate coffee chains and I were left after that year. All told the corporate coffee chains took down over 15 small independent coffee shops and kiosks and I was the last one standing and thriving.
Along the years I meet others with the same passion for coffee and I quickly learned that it is not only "how good a barista is" that makes a coffee shop successful, but the business side of coffee as well.
Hence why I started this website you are on now. To provide the tools and resources for up and coming coffee shop owners to gain that vital insight and knowledge on how to start a coffee shop successfully.
Stick around, browse through my helpful blog and resources and enjoy your stay! With lots of LATTE LOVE!
Shawn