Coffee is one of the greatest joys in life. From the early morning burst of caffeine to the late-night after-dinner espresso, there are not too many problems a coffee can't solve. That's why owning a coffee shop can be quite a lucrative enterprise. While a coffee shop can bring the money in after it's been established, it's important to be aware of the many costs associated to get it off the ground. This article will explain the costs involved in starting a coffee shop.
Starting a coffee shop requires more than just some beans and hot water. To start a coffee shop, you first need to invest in commercial-grade equipment, permits and licensing, point of sale systems, as well as rent, utilities, payroll, marketing and more.
The following is a basic list to get you started in your preparation of opening a coffee shop:
High-Quality Espresso Machine – Choosing the right commercial-grade espresso machine is going to depend on multiple factors that meet the criteria of speed and capacity. Your espresso machine is your lifeline in a coffee shop, so buying cheap isn't recommended.
Industrial Coffee Grinder – Depending on the size of your coffee shop and the amount of coffee you plan to produce is going to determine the size of coffee grinder you need. You can expect to grind several pounds of beans per day, so a high quality grinder is essential.
Refrigeration System – Providing a variety of options for cream is a pertinent aspect to any coffee shop owner. This means you'll need to invest in some sort of refrigeration system to keep the milk and cream stored at proper temperatures during and after business hours.
Containers, Pumps, Miscellaneous Utensils – Containers to hold coffee beans, grounds, and tea bags are necessary for organization behind the counter. You'll also need to consider flavored pumps of syrup, napkins, lids, stirring spoons, straws, and other components to serve coffee.
Ovens, Toasters, Devices used for cooking – Nothing goes better with coffee than a delicious treat such as a bagel or croissant. To deliver the best service possible, you'll want to provide the option for toasting, which means you'll need to invest in ovens and toasters.
Coffee – You need to invest in a lot of coffee to start your coffee shop. It's important to shop around for the best supplier or roaster available to make sure you can offer your customers the highest quality coffee at an affordable rate that will also allow you to profit.
Tea, non-coffee items – Believe it or not, everybody doesn't find happiness with a perfectly crafted coffee… I know! I don't understand either. However, keeping this in mind, it's important to invest in non-coffee beverages such as tea to keep these customers happy.
Rent – Whether you choose to purchase a location for your coffee shop, rent space, or go mobile, you're going accrue monthly fees to make your coffee shop possible. The more square footage the higher the cost, which should be no more than 15% of monthly sales.
Permits, Licensing – Every business in the US is required to have a license to do business legally. Oftentimes this also includes a registration fee of $50 as well as a filing fee of the licensing with prices that can range anywhere from $25 to $500 depending on your state.
Employees – Unless you plan on being a one-man (or woman) show, you're going to need to pay some people for their work. This includes baristas, servers, cashiers and bus boys to keep your coffee shop running. Payroll should account for 30% or less of monthly sales.
Marketing, Promotions – While there are several creative and cost-effective ways to market and promote your coffee shop, this is a step that shouldn't be neglected. The only way people are going to know your coffee shop exists is based on the work you do to promote it.
Running a coffee shop can be a lot of fun, but it's still very much a business. In order to be successful, you have to stay on top of your finances and be realistic about the total cost to get started, as well as to continue building profit. Once you've determined the totals needed to start, including your own personal living expenses, multiply that cost to cover six months' worth of business before planning on breaking even. This determines your total startup cost.

How to determine the best commercial quality espresso machine
When it comes to finding the perfect espresso machine for your coffee shop it's important to ask yourself some defining questions, and then do some research. There is no one machine that fits all the needs of every coffee shop. Primarily, the right espresso machine is going to be based on the size of the coffee shop you want to open and the estimated amount of coffee you plan to serve each day. From there you can decide which machine holds the capacity and speed you require, which also fits your budget. Keep in mind if your machine breaks down, you're out of business, so you want to be sure to invest in a quality machine.
Quality and consistency – The most important feature when determining the right espresso machine for your coffee shop is one that can produce high volumes of quality coffee that is extracted with a consistency your customers can learn to expect every time.
Automatic vs. semiautomatic – There is no right or wrong answer other than the needs for your coffee shop. An automatic machine provides consistent quality and is easy to use, while a semi-automatic machine gives you more unique control over the extracting process.
Number of heads – The number of coffees you can produce at one time is going to be another major factor when determining the right espresso machine. If you're going to be a small coffee shop, one or two heads is perfect where a busier shop will require three or four.
No matter your budget or size of your coffee shop, there is a perfect commercial quality espresso machine available. It's absolutely important that you do your research to find what will work best for you. Read reviews, shop around, and talk to other coffee shops that operate similarly to how you want your coffee shop, and see what machines they might recommend the best. To help get you started, here's a list of some of the top quality espresso machines available:
Best espresso machines of 2019 for any coffee shop at any budget
Bezzera Magica E61 – Meeting the industry standards for over 50 years, this semi-automatic machine provides classic elements as well as modern features that will save you time, provide consistent brewing, including dual boilers, to brew and steam simultaneously. At $2,444 this machine has been voted as one of the most efficient machines for small cafes.
Elektra Sixties Deliziosa – Don't let this compact machine fool you, as it provides optimal performance in small spaces. While it can only handle one drink at a time, the water boils quickly and there is enough pressure to brew espresso and steam milk at the same time. With a price of $3,995 this is a great machine for a high volume coffee shop in small spaces.
Rocket Espresso Boxer – This premium compact machine lives up to professional quality standards, yet doesn't require much space to serve up a fine brew of coffee. With it's contemporary design this espresso machine is going to stand out, without compromising the traditional taste of espresso. At $5,400, it's sure to meet the needs a small or portable café.
La Pavoni Bar T 2 Group – This espresso machine brings high-class tradition, as it is produced in Milan, Italy, meeting the highest standards of engineering. With the ability to produce up to 600 cups of espresso a day, this machine is the best quality you can get to produce volumes of an average sized coffee shop, and well worth the investment of $5,950.
Aurelia Ii Digital 4 Group – This machine is the crème de la crème of espresso machines and has been selected as the official machine of the World Barista Championships between 2012 and 2014. The barista has full control over the temperature, volume, and intensity of coffee being extracted: A serious machine with a high investment price starting at $19,700.
Having all the bells and whistles isn't what is required of a coffee shop to bring success. Mostly, you need to invest in the right machine for your specific needs. It's also just as important to make sure you and your employees understand it's proper operation and maintenance necessary to ensure that it will last as long as possible. While a new coffee shop owner may want to try and save money, an espresso machine is not open to skimp on price. You want to make sure you invest in a durable machine that can handle the volume of coffee you expect your coffee shop to produce, without compromising quality or consistency.

Quality industrial grade coffee grinders for every budget
Coffee grinders are another piece of equipment you want to be sure you invest in properly. Purchasing a low quality grinder can result in high temperatures that change the flavor and character of your beans, or leave a residue of wasted grounds that don't filter into the milling chamber. Running a coffee shop means you will be grinding a lot of beans and need to make sure you purchase a grinder that can handle the volume of coffee you plan to be selling. The following list is some of the best industrial strength coffee grinders to meet any budget:
Best Industrial strength coffee grinders for every budget
Eureka Zenith 65 E Hi-Speed Espresso Grinder – This high-end grinder is perfect for a coffee shop. The quality grind matches that of a more expensive commercial grade grinders with programmable options to ensure a quick and accurate grind. For $999, this grinder even includes a new anti-clumping device, producing a fine grind without clumps, one of the best grinders in this price range.
Mazzer Major Commercial Espresso Grinder – The Mazzer Major gives your barista total control over precise grinding with its micrometrical grind adjustments. It holds four pounds of beans at a time, allowing a busy coffee shop to keep the coffee brewing. At $1,395 you can invest in this stainless steel, durable grinder that's easy to use and maintain.
Nuova Simonelli Mythos Commercial Espresso Grinder – For a busier paced coffee shop, you need a grinder that can keep up. The Nuova can do just that without jeopardizing the taste of quality coffee. This grinder can precisely grind up to 39 pounds of coffee per hour. With a cost of $2,750, you can ensure high-volume production that sure to last.
La Marzocco Swift Espresso Grinder – This is a top of the line grinder that can do it all. It eliminates a lot of inconsistency with its automatic programming that can grind, dose, and tamp, ensuring consistent pressure and minimal heat transfer to freshly ground grinds. The investment $5,500 is well worth it, when it comes to longevity and durability of this grinder.
There are certainly areas within a coffee shop that you skimp here and there to save money, such as on napkins and stirring spoons, however, when it comes to purchasing an espresso machine or coffee grinder, you definitely don't want buy cheap. These are ultimately what will make your coffee shop a success, with the quality they produce and the reliability they bring. The last thing you want in a coffee shop is equipment that is out of order.

Other expenses to expect in a coffee shop
Point of sale systems – Modern-day coffee shops are making the switch from a traditional cash register to a point of sale (POS) system. The efficiency of money management is far greater, as is the initial cost. Monthly fees for software are around $50-$200 per month plus a one-time fee of $1,200 – $4,000 for the initial set up and cost for the hardware required. Read more about POS systems for coffee shops here.
Utilities – While the costs of utilities will depend on location, the size of your shop, weather, and the types of equipment you're going to use, it's important to factor these into your budget. Consider the cost of plumbing, electrical, heating, air conditioning, as well as Internet access. On average, a 1,000 sq ft coffee shop may pay an estimated $1,500 per month.
Security – You want to protect your investment with some sort of security system and insurance. Depending on how high-end you choose to go, plan on an initial cost of $300 – $500 for equipment and $50 – $250 per month depending on the service you choose. An insurance policy can range average around $75 per month and $900 a year for a premium.
Not to worry, though. We can help you calculate the costs of opening your coffee shop. Click here for more information.
Frequently Asked Questions
How many pounds of coffee does a coffee shop use a week?
An average coffee shop sells around two or three hundred brewed and espresso-based beverages per day and will use an estimated 35-45 lbs per week on average.
How many cups of coffee does a pound of beans make?
A ½ lb. bag will make 41 9 oz. cups of standard brewed coffee.
A ¾ lb. bag will make 62 9 oz. cups of standard brewed coffee.
A 1 lb. bag will make 82 9 oz. cups of standard brewed coffee.
A 5 lbs. bag will make 410 9 oz. cups of standard brewed coffee.
To learn more on how to start your own coffee shop checkout my startup documents here
Please note: This blog post is for educational purposes only and does not constitute legal advice. Please consult a legal expert to address your specific needs.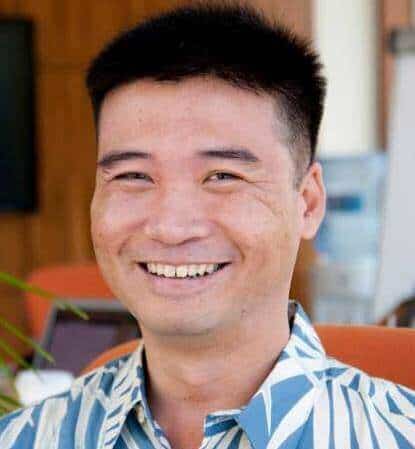 Hi! I'm Shawn Chun
My adventure in coffee began when I first launched my first coffee shop back in the early 2000s. I had to figure out so many things on my own and to make it worse within 2 years of opening two large corporate coffee chains moved in just blocks away from me!
As I saw smaller and even some larger coffee shops in the neighborhood slowly lose customers to these giant coffee chains and slowly close up shop, I knew that I had to start getting creative…or go out of business.
I (like you may be) knew the coffee industry well. I could make the best latte art around and the foam on my caps was the fluffiest you have ever seen. I even had the best state-of-the-art 2 group digital Nuova Simonelli machine money could buy. But I knew that these things alone would not be enough to lure customers away from the name brand established coffee shops.
Eventually, through lots of trial and error as well as perseverance and creativity I did find a way to not only survive but also thrive in the coffee/espresso industry even while those corporate coffee chains stayed put. During those years I learned to adapt and always faced new challenges. It was not always easy, however, in the end, I was the sole survivor independent coffee shop within a 10-mile radius of my location. Just two corporate coffee chains and I were left after that year. All told the corporate coffee chains took down over 15 small independent coffee shops and kiosks and I was the last one standing and thriving.
Along the years I meet others with the same passion for coffee and I quickly learned that it is not only "how good a barista is" that makes a coffee shop successful, but the business side of coffee as well.
Hence why I started this website you are on now. To provide the tools and resources for up and coming coffee shop owners to gain that vital insight and knowledge on how to start a coffee shop successfully.
Stick around, browse through my helpful blog and resources and enjoy your stay! With lots of LATTE LOVE!
Shawn