Is a coffee shop business really profitable in India? Whether you want to start your own coffee business in India or just want to find out if there are other great coffee lovers like you, the answer is a big yes.
Let's analyze the elements of a profitable coffee shop business in India by discussing how to properly organize your business and how to maximize profits.
Statistics say about 68% of people love coffee, making it in high demand and creating a good business opportunity. There are millions of coffee lovers out there, and providing them with their favorite drink will help you earn a great income and gain a sense of purpose…and you'll be able to experience the coffee community, which is unlike any other.

How to Organize Your Business
Think of yourself as a customer and how you would like to be served when you visit a café or a coffee shop to relax. Think of the comfort that you would like to have while having your cup of coffee. Being organized is very essential in attracting more customers. Sit down within yourself and think of the best ideas, how your shop should look like and what might entice your customers.
Doing some prior research will give you some great ideas. Google will help you with all the information that you need. Go to other coffee shops available around you, and check out what they have to offer. Look at their menu or how they styled the inside decor. If you're brave enough, you can even peak around at what people are drinking and ordering to see what sells. Be sure to jot down prices of their basic espresso beverages too. Engage some people and at least try to get their opinions. These could be your friends, experts, or those who will be your potential clients when your shop starts operating.
Creating a solid business plan should be the first thing on your agenda. This a document that will spell out how your business will operate, your customer base, plans for growth, how to deal with competition, how you can make profits, and how to solve any problems that may arise. A business plan is something you will have to show possible future investors in your coffee shop along with a handful of others that require it to work with you.
Do an Internet search for some templates to be sure you're up to date. The type of building you choose is part of what will determine your success in this lucrative business in India. The building should be in the right location – preferably central – and have a nice view. Finding such a place may be hard, but don't go for anything less if you want to thrive and be the big man in town.
You need a solid floor plan. Comfort is essential.
Your plan should cover both your employees and your customers. There should be enough space for movement and easy access to the materials needed to make coffee by your employees. Take your time to create a perfect floor plan and ensure fabulous sitting comfort. Ask yourself these two questions to help you figure out your plan:
As an employee, what do you need around you to be able to work well?

As a customer, what type of comfort would you want?
Plan well and keep a list of everything you need and be sure to compare the prices. Organize your employees well and train them with the necessary skills. Take full control. When people come to your shop, the first thing they'll see is the exterior design. What impression will they get when they look at it? First impressions are very important; take care of the exterior appearance signage and landscaping.
How to maximize the profit of your coffee business
There is no better way to increase your sales than to attract and retain more customers. Retaining an already existing customer is easier than getting a new one. How you treat your customers and how you talk to them will determine whether they will return or not.
It all calls for discipline. Discipline begins with you and your employees. Your employees should have etiquette. Hospitality is a key factor in maintaining your relationship with the customers. Take your time to employ the right people and train them well. Your staff is often the first people the guests will encounter to start their day. We all know that the majority of people aren't fully functioning before having some sort of caffeine. So when a customer walks in or drives up and sees a smiling face that cares about the answer to, "How are you today?" it will make all the difference and can be an easy way to gain regulars.
The next big thing is marketing. Let people know about the existence of your coffee shop. Marketing should begin even before you start working. Tell your friends, your friends' friends, and everyone that you may have the opportunity to talk to about your plans to start a coffee shop in the area so that you'll have some customers as soon as you open.
There are some cheap/free and very effective ways that you can use to make people aware of your coffee shop. These ways include sending direct emails with coupons, having a social media presence (which is free), giving away some samples in local events, and dropping off free coffee at some local businesses with your promotional flyers. You can also think of other ways.
You can advance to online platforms and create your website, run ads, and create an app for your business. Keeping your employees on their toes is another way of ensuring that your business succeeds. We just mentioned social media and I'd like to expand on that briefly. Social media is free marketing. There are tips and tricks to get more people posting about your business and in turn getting free marketing. What the inside of your shop looks like is actually a greater deal than most realize. Also, it's highly suggested to train your baristas in latte art (and doing it correctly); that way, social media and its influencers will be lining up to not only try but post about and tag your product and coffee shop.
Conclusion
A coffee shop business is a lucrative and profitable business in India. Do your research, visit all the shops you can, get to know vendors, pick equipment that won't break easily, budget everything, and go out there and set up yours – but make sure you have the right tools and skills for your success and develop serious techniques for facing the challenges and beating the competition.  Once you're up and running, you could see profit come fairly quickly depending on the break-even point you set in your budget. We wish you the best of luck, and remember to have fun!
Frequently Asked Questions
How much does it cost to open a coffee shop in India?
Here are startup cost ranges based on the type of coffee shop an entrepreneur decides to open in India:
● Coffee shop (seating included): 6-30 Lakh
● Coffee shop (searing & drive-thru): 15-30 Lakh
● Kiosk: 6-10 Lakh
● Mobile coffee shop: 3-6 Lakh
For more startup cost estimates in the United States, click here.
What are some coffee shop sales statistics for India?
Here are some coffee shop sales statistics for India:
● Coffee is a popular hot drink in India besides hot tea.
● The third-largest volume of coffee in the world is made on Indian soil.
● In 2017, coffee exports accounted for ₹57 billion (rupees).
● Indian Coffee House has 400 locations throughout India.
● Starbucks even has a presence in India!
To learn more on how to start your own coffee shop checkout my startup documents here
Please note: This blog post is for educational purposes only and does not constitute legal advice. Please consult a legal expert to address your specific needs.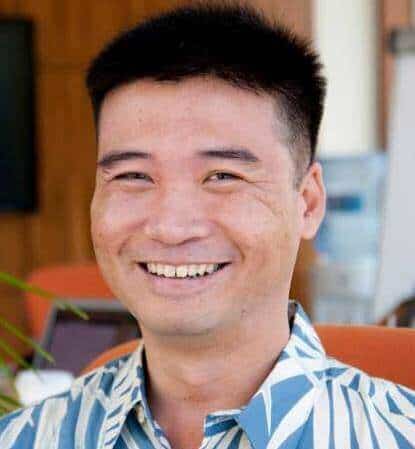 Hi! I'm Shawn Chun
My adventure in coffee began when I first launched my first coffee shop back in the early 2000s. I had to figure out so many things on my own and to make it worse within 2 years of opening two large corporate coffee chains moved in just blocks away from me!
As I saw smaller and even some larger coffee shops in the neighborhood slowly lose customers to these giant coffee chains and slowly close up shop, I knew that I had to start getting creative…or go out of business.
I (like you may be) knew the coffee industry well. I could make the best latte art around and the foam on my caps was the fluffiest you have ever seen. I even had the best state-of-the-art 2 group digital Nuova Simonelli machine money could buy. But I knew that these things alone would not be enough to lure customers away from the name brand established coffee shops.
Eventually, through lots of trial and error as well as perseverance and creativity I did find a way to not only survive but also thrive in the coffee/espresso industry even while those corporate coffee chains stayed put. During those years I learned to adapt and always faced new challenges. It was not always easy, however, in the end, I was the sole survivor independent coffee shop within a 10-mile radius of my location. Just two corporate coffee chains and I were left after that year. All told the corporate coffee chains took down over 15 small independent coffee shops and kiosks and I was the last one standing and thriving.
Along the years I meet others with the same passion for coffee and I quickly learned that it is not only "how good a barista is" that makes a coffee shop successful, but the business side of coffee as well.
Hence why I started this website you are on now. To provide the tools and resources for up and coming coffee shop owners to gain that vital insight and knowledge on how to start a coffee shop successfully.
Stick around, browse through my helpful blog and resources and enjoy your stay! With lots of LATTE LOVE!
Shawn